There are sad pieces of news. There are terrible pieces of news. And then there is the news that just breaks your heart into tiny little pieces. Guess, knowing what transpired in Delhi during the afternoon of April 29, 2021 could be considered the latter. A major gas cylinder explosion that took place in Delhi's Bijwasan area claimed the life of as many as 6 individuals.
The actual reason, news reports confirm, is down to fire that took place in a transformer in the city's Bijwasan area, which would soon spread to two shanties, ultimately leading to a major gas cylinder explosion.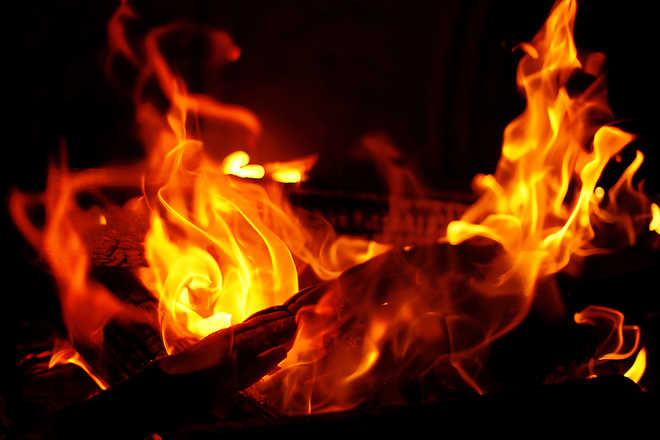 At a time where there's not really a single day that passes without news of the dreadful Coronavirus claiming several innocent lives, this piece of news is truly heartbreaking. Isn't it?
Of those killed in the family, and the total amounts to six members, it's been confirmed that there were four minors. Truly a devastating piece of news. Young lives that had merely begun to tread on the path of life lost to a horrible tragedy.
The officials who were attending to the matter shared the fact that they got a call on Thursday half past noon regarding fire that had taken place at a transformer at Valmiki colony in Delhi. And immediately upon hearing the news, four fire tenders were rushed to the spot.
Also Read: Heartwarming News From Kerala: Man With 2,00,850 As Life Savings Donates 2 Lakhs To Buy COVID Vaccines
And later, the Police also received a PCR call pertaining to a cylinder explosion at the area of concern: the Valmiki Colony.
But the question was just how did the flames reach the LPG cylinder?
To that end, it's important to note that once the transformer caught fire, it didn't take long for the flames to reach the two shanties that were located close by, hence ultimately contacting the LPG cylinder.
The following was published in a news report in the Tribune:
A senior police officer said Kamlesh (37), his wife Budhani (32), their two daughters, 16 and 12, and two sons, 6 years and three months, died in the cylinder blast.
The fire officials, along with police personnel, took out the bodies and sent them to Safdarjung Hospital, he said.
Police said they had registered a case under relevant sections of the law. PTI
Also Read: How India's COVID Crisis Matters To The World?
At a time where the country is facing arguably speaking the worst epidemic in its modern history, with there being countless victims who befell to the dreaded Coronavirus situation, news of six members dying to an awful gas cylinder explosion is terrible!
Not a day goes by where one doesn't pray for better days to prevail again.