Politicians are known to be the people who say absolutely anything and everything while contesting an election, all in order to lure votes from left, right and center. They have been doing it and they're still doing it. They make promises that are not meant to be kept, in all spheres of development.
But when Narendra Modi was contesting elections for the Prime Ministerial seat, his promises were taken seriously by the public. They thought that finally, the country would have a reliable politician who takes his words seriously and would indeed develop our country, plus take it out of the corruption gutter. He also promised heavily about the black money that has been stored abroad. One of which was to bring back the money and distribute it among the citizens of the country, with Rs 15 lakh each, in everyone's account.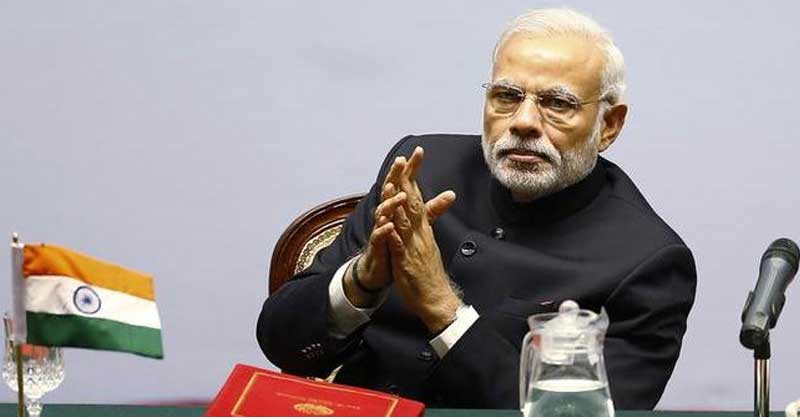 While we won't talk about the general development of the nation, we all are still waiting for our promised Rs 15 lakh. And, so Mohan Kumar Sharma decided to file an official RTI to know about the official date of Rs 15 lakh transaction in public's account. The RTI was filled just days after PM Narendra Modi announced the demonetisation move, banning high-currency Rs 1,000 and Rs 500 notes on the night of November 08, 2016.
In its reply, the PMO has said that such a query does not fall under the definition of "information" as per the Right To Information Act. It then returned the RTI application, saying it cannot be answered. Now, PMO's response has been conveyed to the Central Information Commission as well. During the hearing on his RTI, Mohan Sharma told the Central Information Commission chief R K Mathur, that the Prime Minister's Office and Reserve Bank of India had not shared complete information with him.
The respondent no. 1 (PMO) stated…they have informed the appellant that information sought by him on point nos. 1 and 4 (regarding date of deposit of Rs 15 lakh in the account of each citizen as promised by PM Narendra Modi; how print media houses came to know before the announcement of PM Narendra Modi about the demonetisation, etc.) of the RTI application does not fall under the definition of 'information' as per Section 2(f) of the RTI Act," Mathur noted.
"The action/steps taken by the respondent Nos. 1 (PMO) and 2 (RBI) in dealing with the RTI application are satisfactory," Mathur noted.
The Section 2(f) of RTI Act states that "information" includes any type of information and in any form. And, even though PMO's response to the RTI does not fall under the definition of information, it has still been considered satisfactory, which is all sorts of weird.
Jyotsna Amla