Gurgaon might be the IT hub of India with MNCs dropping here every single day, but it's also a place with too many controversies attached to it. However, this time the incident that has been the subject of news is both hilarious and devastating. A man fled with a 10 lakh worth Harley-Davidson after taking it for a test drive from the previous owner.
It all started when Ajay Singh, a resident of Palam Vihar, posted an advertisement for selling his Harley-Davidson on June 13. He posted the advertisement on an online portal and within a day received a message for inquiry about the bike. The apparent-buyer, who introduced himself as Rahul Nagar (30), dropped him a message regarding the bike and showed his interest in buying the same. Soon the two connected over WhatsApp and agreed to meet each other at DLF Cyber Hub Gurgaon for physical inspection of the bike.
"He met me at Cyber Hub around 11.30am, inspected the bike and said he will revert soon," said Singh, adding that during their interaction, the accused had introduced himself as a marble businessman from Agra. He said he shipped stone slabs to Canada. "He spoke in fluent English. He had extensive knowledge of motorcycles and seemed like a genuine buyer," Singh told Times Of India.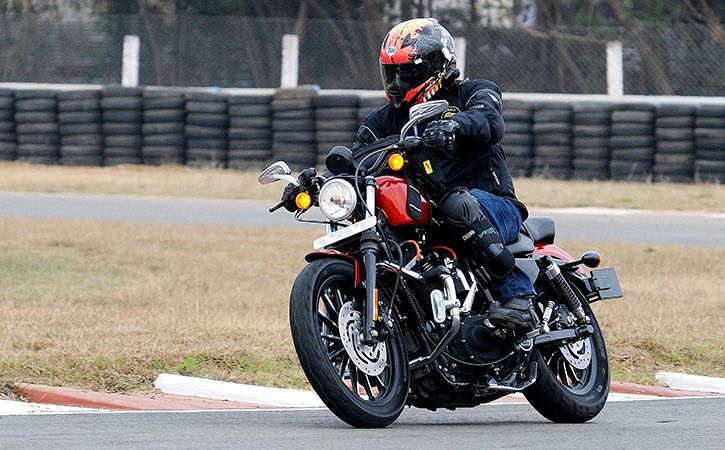 After few hours of their meeting, Singh received another message from the accused who asked him to meet at a Capital Harley-Davidson showroom at Sector 34. Singh said that the accused wanted to check the history of the bike and its condition from professionals.
The two closed the deal at Rs 7 Lakh and the accused gave him a token money of Rs 7000 before taking the bike out for a spin to test drive it. When the accused didn't return after a few minutes, Singh called on his mobile number several times. It went unanswered, and it was switched off within the next few minutes.
Singh soon collected the CCTV footage of the man and himself, in the showroom and outside of it, and took it to the police. He registered an FIR against the accused under relevant sections of the IPC. In the visuals of the footage, the face of the accused can easily be identified. The police is now looking for the accused, along with the bike.
Jyotsna Amla