Day in and day out, there's but tragedy and more sad news coming from India. It's a country, about which it can be said in no uncertain terms that it has seen better days in the past. For where the current times are concerned, then it can be said that they are mired in tragedy.
A piece of breaking news suggests that as many as 24 patients lost their lives in a Karnataka hospital, located in Chamarajanagar. And just what was the cause of this fatality? Well, what else but the short supply of medical oxygen?
Over the course of the past few days, the declining supply of oxygen has become the talking point of the entire country, a national epidemic, the great nadir of these COVID-marred times!
And not long after the tragedy that claimed 24 lives in the Karnataka hospital that the government ordered an enquiry into the matter. As a matter of fact, in the very hospital where no fewer than twenty four lost their lives, not less than 144 are currently undergoing treatment.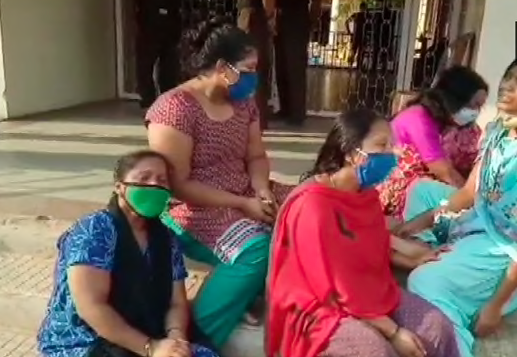 So one can truly imagine just how vital or precious a support is the supply of oxygen.
One among the twenty four deaths was that of a boy, who it appears, had recovered significantly.
That being said, here's what his parent stated albeit in a loathsome and teary-eyed manner: "My boy had recovered upto 75 percent. If there would have been an oxygen cylinder, he would've been saved!"
It breaks the heart to simply think of the plight of the parents at this time. Don't you think? Meanwhile, here is what the revered news platform NDTV reported about the Karnataka tragedy:
Another such relative, Rajanna, said he received a distress call from his brother at midnight. "He called me around 12 o'clock saying there was no oxygen. Please see what you can do. When we came here immediately, they didn't allow any of us in. When we called again, there was no reply. That meant he was gone. He died because of lack of oxygen".
Chief Minister BS Yediyurappa has appointed IAS officer Shivayogi Kalasad to investigate into the matter. The report into the death has to be submitted to the government within three days. State Home Minister Basavaraja Bommai, meanwhile, has asked the Director General & Inspector General of Police (DG&IGP) Praveen Sood to investigate the matter and submit a comprehensive report for further action.
All of that being said, it is reported that the political heavyweights in Karnataka are on their feet and trying their best to get a command over the troubled times with Mysuru's MP Pratap Simha sharing, "Last night, when media people drew my attention to the situation of oxygen shortage in Chamarajnagar district, I myself contacted Deputy Commissioner (DC) Dr MR Ravi and took a conference call with ADC who is in charge of oxygen. At night itself I contacted Southern Gas and they provided 15 cylinders. Before that also we had given from the quota. Despite all this, this sad incident occurred."
Also Read: Supreme Court Directive To Centre: Ensure Delhi Gets Full Oxygen Supply By Midnight
Meanwhile, the Deputy CM of the state of Karnataka also expressed his grief and pain over a tweet sharing his heart goes out to those who lost their lives and the aggrieved!
But the key question is- how soon can one expect there to be medical oxygen in all medical facilities where patients need it now, more than ever? Let's hope for better times to prevail!