Perhaps, in all honesty, one lifetime is not enough to completely engage yourself and your senses with India. India is remarkable. It's huge, It's epic, It's a dream. It is the realization of hope. It's the meaning of courage and resolve. It is where love, adventure, and joys dive into an ocean of wide-eyed experiences. It is more than just a land of snake-charmers or a place where milk, as told remarkably in fabled tales of the past, flowed in rivers. India is more than the million-plus deities it is renowned for; it's where you come to discover yourself often seeking the great unity with the 'divine!'
India can only be described in cosmological adjectives. India is beautiful and ever-growing and yet, much of its success story in the 21st century seems both glittering and unprecedented as if a lot is yet to happen. As if its best is yet to come. India burns brightly like millions of sparkling roman candles in the dense dark skies causing an avalanche of illumination. India hopes and achieves, and often falls on the path of realizing many a dream and still, finds a way to stand united.
There's so much to see and discover in India given its mesmerizing forts and palaces, temples and churches, its festivals and whatnot that you can be amazed endlessly by every tiny drop of color that this remarkable country offers.
Yet not everything in India costs something. They say some of life's greatest adventures come for free. They cost nothing. Today, let's look at the Things to Do In India for free:
Here are the 10 Things to Do In India for free:
Make some time for a festival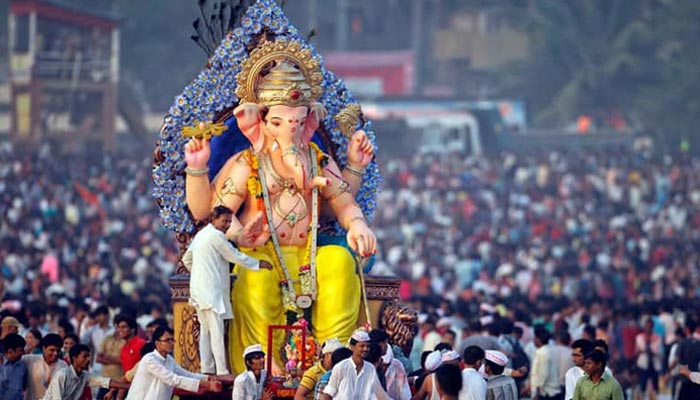 India is the land of great color, culinary extravaganza, and festivals. In fact, truth be told, there's nothing as remarkable as being part of an Indian festival. It's a life-changing event, for real. So once you are here, make sure you immerse yourself in the colorful and playful festival of Holi- the festival of myriad colors. And if not, then participate in the exuberant mish-mash of lights during Deepawali. One of the Things to Do In India for free is to be part of an electrifying and fun atmosphere during a Holi or Diwali.
Visit any temple or church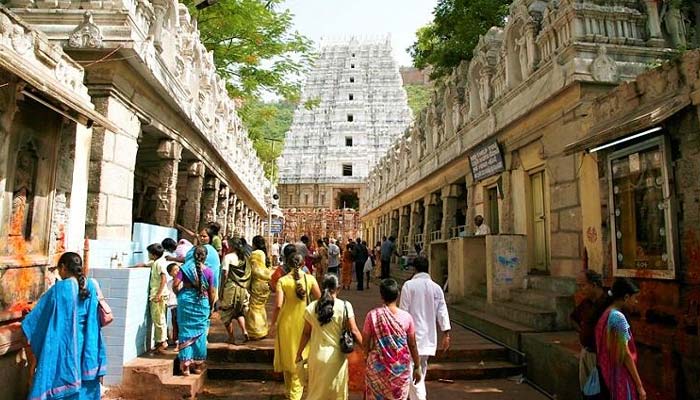 Can a visit to India ever be complete without visiting a temple or a church? In fact, it may not be entirely incorrect to suggest that there are around as many temples in the country as there are people.
The best thing about visiting a Hindu temple or a mosque or church for that matter is that it doesn't cost you a cent.
All you need is simply a good heart and the wish to find your inner peace. Whether it's the extravagantly beautiful temples of Hampi in Karnataka or the lair of Lord Krishna in Vrindavan or Mathura, there's so much to see in India.
Immerse yourself in Indian art
One of the activities In India you can do for free is to soak yourself in the majesty of Indian art. And how do you do that? By visiting any art gallery comprising of captivating artsy pieces then whether those concern the contemporary era or the glowing past- you'll be spoilt for choice.
In fact, why not start with Mumbai? You can visit the awe-inspiring Jehangir Art Gallery, a bit of a national treasure in the country (home to countless exhibitions), Volte, Chatterjee and Lal and if your heart desires to see something elsewhere then simply hop onto the art scene in Delhi and Kolkata.
One of the things that must top your agenda is a visit to the Gallery of Contemporary Art.
There's tons of History for you to check here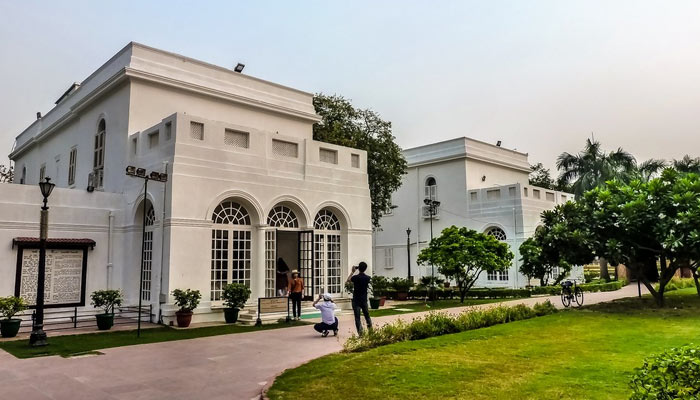 India is a country of monuments and relics lost in a piece of time that one can't recall always on one's fingertips. Similarly, India is also home to some highly regarded and renowned personalities that aren't only respected in the country but cherished elsewhere. What can be better than starting off with Mahatma Gandhi? In an ode to 'The Father of the Nation', the national capital has the Gandhi Smriti, where he was assassinated. Then there's the Gandhi Memorial Museum, at Raj Ghat.
Among other things, the statue of Sardar Patel- among the most eminent and respected freedom fighters of the country, a luminary of pre and post-Independent India– in the Narmada Valley, in the Narmada district of Gujarat can be accessed easily in the town. At 182 meters (597 feet), it is the tallest in the world.
Be mesmerized by the Indian architecture
A simple walk past many of Bombay's old houses particularly the ones that are nestled in the heart of the area of the city known as 'town' (or old Bombay) is a great guide to understand the heart of Indian architecture.
Capturing pictures of the colonial architecture of the country is one of the Things to Do In India for free. The Gothic Prince of Wales museum is also big with tourists all year.
Do a bonfire at a swanky Indian beach
The feeling of relaxing and skin-dipping at a vibrant and chilled out beach is perhaps something we all want to do and not remain a stranger to. But when you specifically visit the Virgin Malpe Beach, in Karnatka, along with friends then you are smitten by the low temperature and burning logs. All you then need is a pleasant evening ensured by the company of friends and well, song and music!
Stare into the unknown at the Agrasen Ki Baoli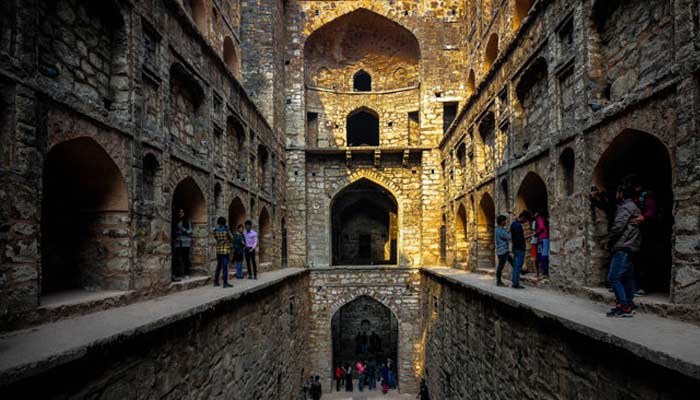 In Delhi, the Agrasen ki Baoli is among the most well-known and widely-visited of all tourist spots. Dating back to the Mughal period, there's such gripping silence that even the slightest of hush sounds reverberate with ease. Some say the place is an abode of Djins. But you never know! Nonetheless, take a selfie with the unknown at one of Delhi's most beautiful tourist attractions.
Admire the beauty of Mumbai and Delhi at its "Gates"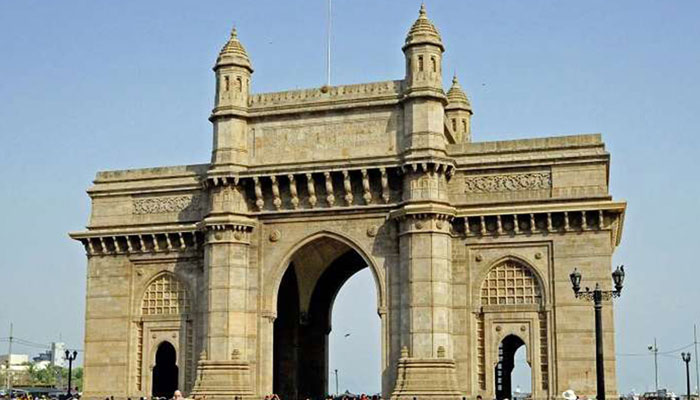 Can a visit to Delhi or Mumbai be complete without visiting the India Gate and the Gateway of India, respectively? The monuments that are seemingly similar-in-name allow you the freedom to anticipate and make a sense of what it means to be an Indian. All you need to gather for this experience is to be present at these thrilling national treasures of India and be one with what can only be called thriving atmospherics.
Suggested read: A Peek Into The Cultural Capital Of India
Dip into the mysterious Payyoli beach, at Kerala
Visiting the Payyoli beach at Kerala is one of the interesting activities In India you can do for free. The beach, not exactly inhabited in wide numbers whether by foreigners or locals is home to Velliyamkallu rocks; a phenomenon that can't be found at other Indian beaches. Simply lay down and soak up some sun and just 'be'!
Tap into inner peace at Rishikesh
One of the activities In India you can do for free is to simply immerse yourself in an atmosphere of absolute bliss and tranquillity by being beside the Ganges at Rishikesh, a phenomenal and utterly beautiful touristic destination in India. Truly, few places are as poignant and so unfailingly themselves as Rishikesh in India. It's not uncommon to spot many a foreign national sitting either by oneself or practicing Yoga here.
Imagine sipping into endless cups of tea by the riverside here under bright sunshine and beside the flowing breeze?