When it comes to job hunting in the United States, having a well-crafted resume is crucial to getting noticed by potential employers. A resume is essentially a snapshot of your professional experience, skills, and education. It is the first impression you make on a hiring manager and can determine whether you are invited for an interview or not. Therefore, it's important to know how to write a resume that stands out. In this article, we'll take a look at the key components of a great resume and provide tips for creating one that catches the eye of American employers.
Crafting a Winning Resume: A Comprehensive Guide to Showcase Your Skills and Achievements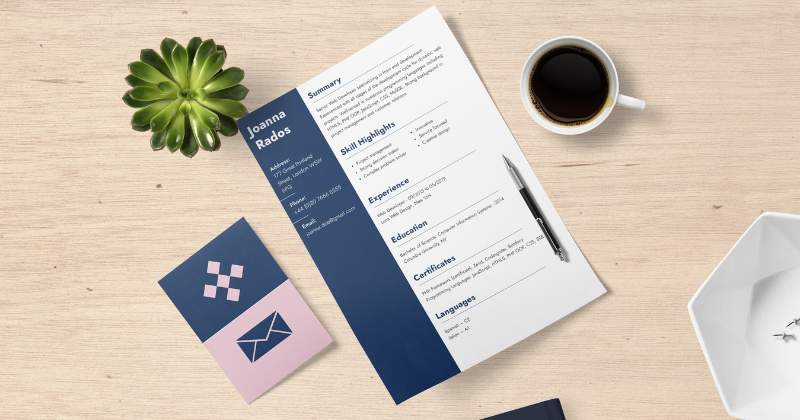 Contact Information
The first section of your resume should include your name, address, phone number, and email address. You may also choose to include your LinkedIn profile or website, but make sure that they are professional and relevant to your job search.
Professional Summary
The professional summary is a brief statement that highlights your relevant skills and experience. It should be tailored to the specific job you are applying for and give the employer a quick overview of why you are the right fit for the role.
Work Experience
The work experience section is where you showcase your previous jobs and accomplishments. It should list your work history in reverse chronological order, starting with your most recent job. For each job, include your job title, the company name, the dates you worked there, and a brief description of your responsibilities and achievements.
Education
In the education section, list your degrees and relevant coursework, starting with the most recent. Include the name of the institution, your degree or certification, and your graduation date. You may also want to include any academic honors or awards you received.
Skills
The skills section is where you highlight your specific abilities that are relevant to the job you are applying for. Be specific and only list skills that you can back up with examples from your work experience.
Certifications and Licenses
If you hold any relevant certifications or licenses, list them in this section. This can include things like a CPA license or a Project Management certification.
Tips for Writing an Effective Resume for the US Market
Tailor your resume to the job you are applying for
It's important to customize your resume for each job you apply for. Look closely at the job posting and make sure that the skills and experience you highlight in your resume match the requirements of the job.
Use keywords
Many employers use applicant tracking systems (ATS) to screen resumes before they ever reach a human. Make sure that you use keywords from the job posting in your resume to increase your chances of passing the ATS.
Keep it concise
Your resume should be no longer than two pages, so be sure to keep it concise and focused. Use bullet points to highlight your achievements and responsibilities in each job.
Highlight your accomplishments
Instead of just listing your job responsibilities, highlight your accomplishments in each role. Use numbers and data to show the impact you had in previous jobs.
Make it visually appealing
While content is key, you also want your resume to look professional and visually appealing. Use a clean and simple design, and make sure that the font size and style are easy to read.
Also Read: The design of the Resume
Proofread, proofread, proofread
Before submitting your resume, make sure that it is free of any typos or grammatical errors. Ask a friend or family member to review it as well, as a fresh set of eyes can catch mistakes that you might have missed.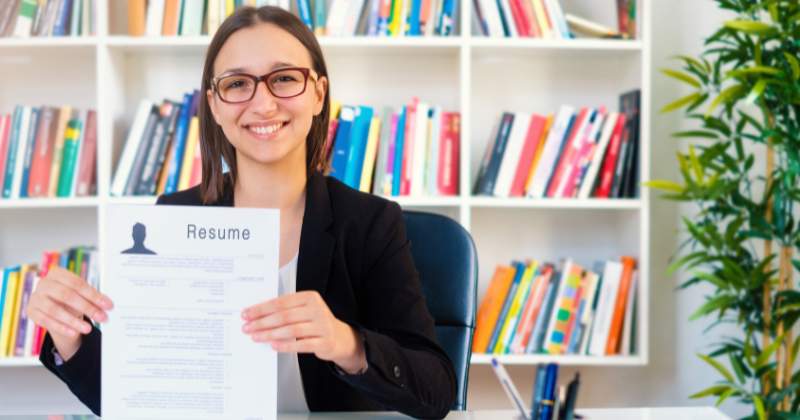 In conclusion, a well-crafted resume is essential to securing a job in the United States. By following these tips and including the key components discussed, you can create a resume that showcases your skills, experience, and accomplishments in a way that catches the attention of potential employers. Remember to tailor your resume to each job, use keywords from the job posting, highlight your accomplishments, keep it concise, visually appealing, and proofread it thoroughly. With these strategies in mind, you'll be on your way to creating a standout resume that sets you apart from the competition and helps you land your dream job.