Behind a successful man, there is a woman. You may have heard this many a time, right?
But have you heard of the following?
Behind a very successful Israel, there is, but one power, arguably the greatest of them all.
It's called the Mossad.
Well, you may not have heard the above before.
For there are things one can't say. It's much like the truth that doesn't need validation or proof; it just is.
And truth be told, there's this borderline similarity between a famous quote of Jim Morrison and Israel's ultra-secretive covert intelligence organization.
The late Rock singer-poet once famously said, "There are things known and there are things unknown; and in between are The Doors."
Morrison was referring to the philosophy of his incredible rock band.
Applying that logic to one of the world's most daring covert organizations perhaps offers the following view:
"There are things the world knows about Israel. There are things that the world will never come to know about Israel. And the Mossad stands in between it all."
The Mossad, formed on this very date, i.e., 13 December, albeit in 1949, is the stabilizer of a country surrounded by terrorists and sunken in chaos.
It is, interestingly, also the Warewolf amongst the world's leading intelligence agencies.
And do you know what they say about the Warewolf, right? It is not a good idea to mess with a beast that's shrouded in mystery.
In these 73 years since its creation, The Mossad has pretty much done it all for the country to which it swears by.
It has protected Israel's national and international interests, furthered the cause of the world's only Jewish state, waged battles against Israel's not-so-friendly neighbours, and won them with sheer might and its dazzling flair for espionage.
To make matters simple, The Mossad is to Israel what water is to the planet; what a sweater is during biting cold or if that doesn't suffice, then what the bullet is during a gunfight.
Just that not everyone can bite the bullet. In similar vein, it's difficult to humanly process all that Israel's elite spy service has done- and is still doing- in its commitment to serve the country.
Back in 1920s, when Israel wasn't even Israel, there was no Mossad, but obviously.
But there was the Haganah, whose primary task was to guard the Jewish communities. It did so by warning- and defending- the Jews from attacks perpetrated by the Palestinian Arabs.
But in the decades that followed, the underlying need to have a cohesive intelligence network that could solidly defend the realm that was Israel became strong.
So strong that in 1949, Israel, a country that's given us courageous leaders and wondrous women, such as the Wonder Woman Gal Gadot found an entity created exclusively to safeguard the nation from its acerbic neighbours.
It is commonly felt that this newbie was formed on the lines of the Central Intelligence Agency of the USA.
And thus under the watchful eyes of its first head Reuven Shiloah, there emerged an elite organization that, to this day, sends shivers down the spine of terrorists who operate in and beyond the Middle East.
The Mossad's growth in the decades that followed mirrored Israel's rise to prominence as a world power.
How's that?
If the fifties were about Israel taking baby- but vital- steps towards adjusting in the virulent climate it was born amid, the sixties were about standing back again after a series of border disputes that threatened the existence of a country whose pupil had long been hated.
Yes, the oldest form of hatred is Anti-Semitism; it isn't the disgust a Vegan feels at having accidentally eaten beef or a bitter property dispute or a child born to a broken relationship.
The Jews were subjected to torture and acts of vehemence centuries ago. The Jews are still subjected to weird, annoying, acrimonious acts from time to time.
Hitler's gone and one's glad but tyrants or let's say, the biased or the uninformed who side with hatred that has no cause to exist or reason to thrive is still around.
And in some places it is, quite simply, flourishing.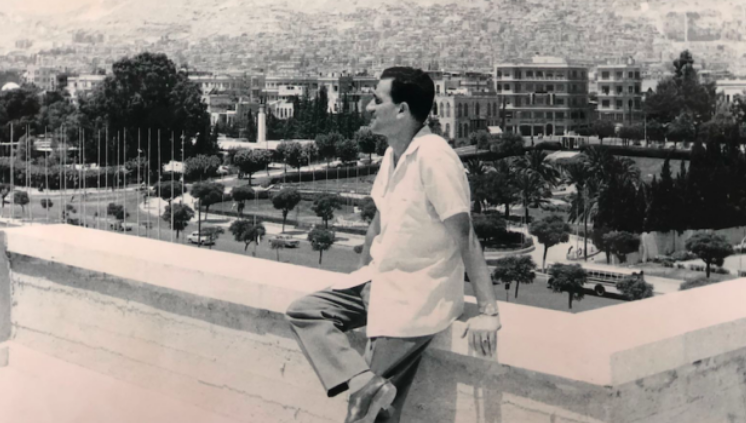 Then whether it's Erdogan, the whole of Iran or Pakistan, Israel has anything but amicable relations with any of these countries.
But thanks to The Mossad, there's a clear understanding to the naysayers that they mustn't do the stupid.
For it's still free of cost to understand that committing hara-kiri takes one nowhere.
It didn't help Mordechai Vanunu one bit when he tried to tell the world about Israel's nuclear secrets.
It very nearly paralyzed Syria back in the sixties when thanks to legendary spy Eli Cohen, Israel snatched secrets from right under the nose of a dreaded enemy.
And the world still gets the chills whenever it thinks of what happened to the mastermind of the Black September terrorist attacks that took place in 1972 Munich Olympics: Ali Hassan Salameh.
The Red Prince is what they called him.
In the end, explosives worth 100 kg attached to a car that exploded either at the behest of agent Erika Chambers or thanks to her signal to another agent saw the red colour liquid pouring from the body of the Qula, Israel-born.
In essence, Israel's Mossad has been both; a mirror to those who wish to hurt the country as well as a reflection to the country itself as to what it has become.
Eternal vigilance, as they say in the context of Israel, is the price of liberty.
But then, isn't Israel a bit exhausted being this lion that has no choice than sleeping with one eye open?
So many years have passed since the country was formed. A lot has changed.
The golden generation of its leaders is gone. Long gone.
Golda Meir is no more. Ditto for David Ben Gurion, Moshe Dayan, Ariel Sharon or Shimon Peres.
Clenching the enemy's skin by burying its teeth deep into the flesh has probably safeguarded the country, but has MAYBE also (somewhere) made it bitter.
No?
Well, which country spends an awful lot on defence? Israel. Which country has become a touch too habitual of listening in? Israel.
Don't believe it? Hit up YouTube and look for engaging videos that allude to the fact that Israel's got great hearing capacity.
And hey, which country uses positive propaganda to a massive extent to this day such as websites like Not Just Camels, when it doesn't quite have to since it's noted for several positives anyway- think FireWalls, USB Sticks, the Pill camera et cetera.
Israel, who else?
So eternally torn amid the ravages of war has Israel become that, believe it or not, whether Falafal and humus is a Jewish meal or Arabic is a subject of agonizing debates.
Not that Israel has become a walking cliché; it never will. It's far too intelligent and capable for that.
Yet, here's a country so eternally wired in the now that it just cannot afford to put a foot wrong.
But will that justify the killings of children, some who were, as per UN reports and countless citations, victims of Israeli cruelty that could have been avoided?
Is the Mossad, it ought to be asked, not even in the know of things of how ISIS was formed?
Moreover, what is the Black Cube exactly about? And how did Prisoner X, the Aussie-Jewish Mossad agent, succeed in hanging himself despite being under close surveillance, when of that there was no possibility?
If these were frivolous questions, then what about Meir Dagan's very apparent warning to his beloved homeland that attacking Iran would be a 'foolish' idea.
Was the man considered the finest modern spymaster since Rafi Eitan in the wrong when he raised a voice of reason against Mr. Benjamin Netanyahu?
Questions, there are many, but answers, just too few- or maybe none.
Or maybe all of that makes perfect sense since the Organisation's motto seems to carry answers or very nearly, some:
"Where no wise direction is, the people fall, but in the multitude of counselors there is safety."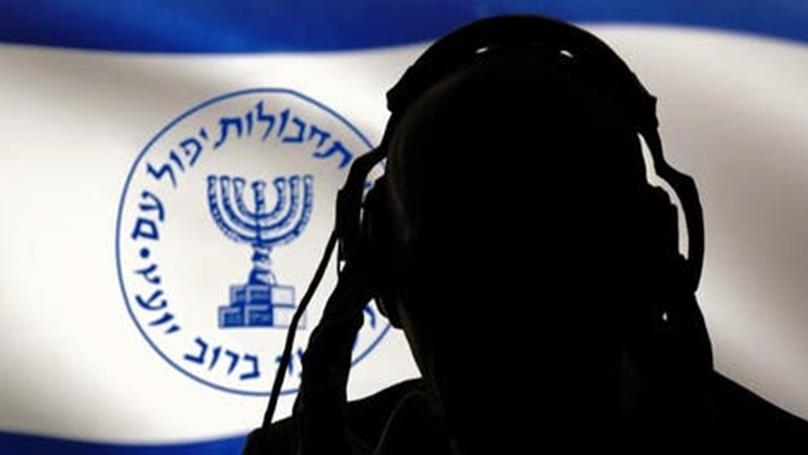 Regardless, here's what's also true about the Mossad.
It's incorrect and absurd to brand the organization as a 'terrorist' network, when for decades together, it has devoted it to eliminating the real ones.
Think the attempted attack on Khaled Mashal. Think taking down Imad Mughniyeh.
Think about the legends it has birthed for god's sake; the dignified and super intelligent Zvi Zamir, the often under-appreciated Danny Yatom, the understated but honest Tamir Pardo, Shula Cohen, the entire team that caught hold of the loser who thought he'd get away by calling himself "Ricardo Klement!"
Want more?
Think of Mossad actually giving weapons training to, lest it is forgotten, Madiba (Nelson Mandela) himself.
For those who might be interested in further reading, the following book is strongly recommended:
The Unspoken Alliance!
Think of the countless operations where The Mossad's unique eye for keeping a close watch on international miscreants helped avert possible crises and tragedies, whether in Europe or Africa.
Forget not of those inside the Mossad, whether a Katsa or the members of the hit squad Kidon, who know despite their best contributions, they'd never be acknowledged, let alone be thanked.
If you think that the Mossad exists akin to a figment of the imagination, then you really aren't wrong.
Surely, they don't function like 007 or Ethan Hunt despite carrying Impossible-to-execute-Missions much like Tom Cruise's IMF.
Yet, at the same time, what ought to be appreciated is that The Mossad hasn't distanced itself from reality and is keen to collaborate with start-ups.
That's true, not BS.
Want evidence?
Check the video on YouTube that says Libertad Israel. See the lady's expressions and enjoy the music. It's quite something.
And then, be prepared to be floored by just how plainly they tell that even high-tech entrepreneurship is 'us.'
Though much like several spy organizations that function on part-myth and part-truth, The Mossad, 73 year-old today, is no different.
It operates in such a strong cloak of secrecy that maybe being in it and imagining oneself as being its part tends to blur the lines of reality.
It then gives rise to a situation where, much like Eric Bana's Avner in Steven Spielberg's cult-classic Munich, you tend to think that The Mossad is Watching you!
So is it?
Well, I don't mind it one bit.
I welcome it.
I know I've gained insights about the magnanimous potential of the human mind and found myself in awe and in rich admiration for all that the Mossad has done for Israel and will do.
Because the world we are in is fast changing. Perhaps for the much worse! Many have profited from war and will.
I have faith in lord that Israel will continue to profit from the presence of an organization that's known for its valour and boldness in the face of overwhelming odds.
It's name? You know it by now- The Mossad.
It's greatest feat? Well, there are still many to cite.
God bless Israel, god bless its people. India stands with you.