In a tribute to Rahul Dravid, let's try to ascertain what was unique about him, what made him tick?
How long can you bear a frozen shoulder? Can you willingly pick up somebody's bag knowing you can't move an inch? Can you part with your umbrella on a day of endless outpour, only to hand it to a perfect stranger? Can you give up your business class seat for someone who's enduring back pain on a packed flight? Worse still, can you stand in for another person in an hour-long queue especially at the back of a 36-hour endless travel schedule? In an age where kindness is often extended with an expectation to receive something in return, the concept of selflessness is decaying.
Yet, we continue to hear the phrase, we read about it. Alas, it's not often that we see someone living out the true meaning of the term on walking legs. But if there ever was someone whose very conduct was a lesson in selflessness, about putting the interest of the others before his, then a relevant example of it was felt on the Cricketing turf.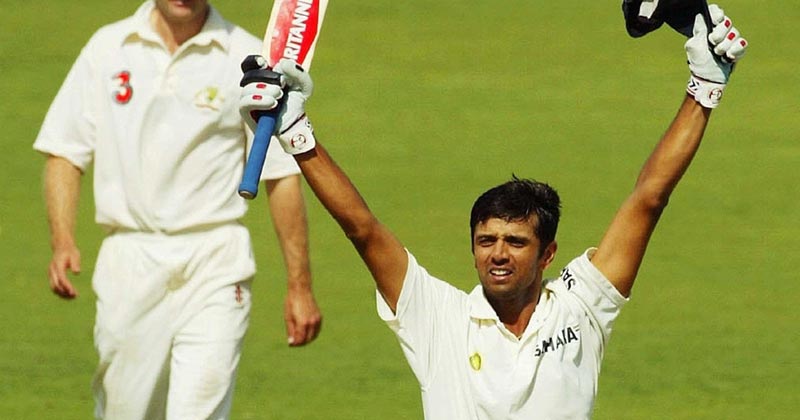 Many a tribute to Rahul Dravid has pointed to his inspiring numbers; the sheer heaps of runs scored both on home turfs and overseas, the valuable centuries that saved the day, the games he won, the bowlers he defied.
But were the numbers the only thing about Dravid that made him different from the rest? Or could it that in offering a tribute to Rahul Dravid there's the unmitigated need to search on, look beyond?
Would it be wrong to say Dravid was perhaps not only the last-possible classical Test batsman, but also an exhibitor of excellence in a format that bears the real challenge called life? There's no irony that it's called a Test match for 5-days of grind, including the mental pressure and the physical toughness test the true potential of a cricketer. That one needs not only physical strength but forbearance to succeed in cricket's most-respected format mirrors exactly what one also needs to succeed in life.
That Dravid- who collected nearly 25,000 runs (including 13,228 in Tests alone), struck 48 centuries (including 36 in Test Cricket)- did that successfully but never with arrogance speaks something about the man.
It offers a glimpse of something we may have overlooked when extending a tribute to Rahul Dravid; that it is possible to remain humble despite having emerged hugely successful in life.
Cricketers might be regarded anywhere in the world, but in India, they are worshipped and obsessed about. That Dravid- who batted, fielded, captained, took the blows, carried his bat, and did all of this time and again in a 16-year journey- emerged sane in a country insanely in love with Cricket also tells us about how less the man was concerned with the hype or histrionics surrounding the sport. Yet, at the same time, it also tells us about how focused the man remained on simply the 'process'; about doing things right, despite the noise and the critics who often hounded his 'slow batting.'
But perhaps nothing could possibly underline Dravid's uniqueness as best as his success at converting (what was touted as) a 'weakness' into the strength that makes him the holder of a record most batsmen would give and eye and limb for.
No tribute to Rahul Dravid could ever be complete without emphasizing that he's the only batsman to have faced the most number of deliveries in Test match cricket.
At 31,258 deliveries, Dravid's wall of patience and defiance stands aloft any other batsman who ever wielded a bat in Test cricket.
In an age where 'living on the edge' is considered fashionable and being slow is rated horrifically dull, it was Dravid's art of self-preservation; blocking deliveries carrying menacing pace or foxing turn that made him stand his ground when most others around him had capitulated.
That it enabled India to see light often when it seemed everything was dark was perhaps the finest reward for a man who seemed content in remaining on the sidelines, in being the rower of the raft, not some princely guest onboard a vessel.
But make no mistake.
It wasn't that Dravid could never do any wrong.
For someone who mistakenly tampered the ball, earned the wrath of Indian fans declaring an inning with Sachin batting on 194, even if that was for the team's interest, Dravid earned magnanimity both during his active years in the middle of 22 yards and in the space outside it.
When he could've settled with the cushy comfort the big-bucks offered in being the coach of the men's team, he sought a higher calling, in deciding to mentor India's next-gen talents, at the under-19, India-A stage.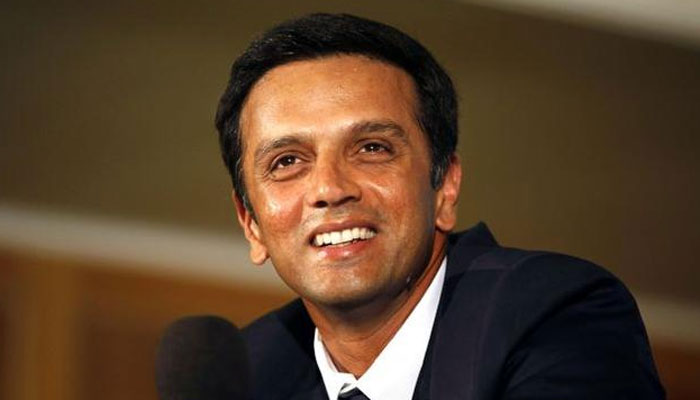 When invited to speak to the youth, Dravid has been noted as someone who'd forego waxing lyrical akin to a Goethe, Herodotus or Nietzche. The 'words of wisdom' from this monk of a batsman have seen him urge the youth to simply be persistent, to soldier on, quite as he did, most famously during India's tour of dismay to England, in 2011, where, most like Tendulkar, Laxman, Sehwag were struggling to put bat to ball, The Wall went on to score 461 runs, including striking 3 hundreds (one at Lord's) when his team was whitewashed appallingly.
Dravid, who once upset in his junior days in a desperate wait for big selection noted a message on a scooter- God's delays are not His denials– has also reminded the youngsters to learn from the Chinese bamboo plant.
Speaking about the plant that despite showing no or slow growth for up to six months or even a year can shoot up to staggeringly nine-feet in length in a six-week period, Dravid was alluding to the importance of cultivating patience.
But above anything, beyond the realm of records and fanfare, much of which remained overshadowed in the Tendulkar-esque era where Dravid flourished akin to the lotus blooming in a contaminated pond, the man's victory is in having stayed true to the philosophy he embodied.
Of Karma; of doing one's best, unbothered by the fate, of being single-minded in the pursuit of a goal, even if that goal is directed at winning for the larger interest of the team. In Dravid's books, victory meant playing for pride, not for revenge, always for the team, never for solitary record-stacking.
Also Read: 5 World Records set by Rahul Dravid that would make any cricket fan proud
While many have scored runs at 1-down, Lara, Ponting, Kallis most noticeably, none have scored in excess of 10,000 in the longest format. In some ways, it also pays testimony to how Dravid's batting was buoyed by a purpose- to absorb pressure, reserving less for flamboyance, exuding calmness despite being struck by ferocity, whether it was Ambrose, Donald, Vaas, McGrath, Lee, or Shoaib.
Cricket is a gentleman's game, where brattish behavior and incitement through verbal volleys have often tarnished nations.
Dravid, however, never sledged.
Demonstrating that water-tight technique and mellow manners, he established a benchmark for righteous conduct and ideal reputation!
Saying no to an honorary degree, insisting on 'Thank you, but I'd much rather earn it,' we learn that Dravid shrugs anything that comes easy, again indicating the appetite for a fair contest, perhaps something that warrants meditation.
In an age where anyone is a 'superstar', where the phrase 'greatness' is often loosely branded, Rahul Dravid, not the sport's most ferocious striker, in fact, not the most attractive, stands out for having remained keen at working out his flaws instead of pointing others'. He appears different for accepting criticism, for abstaining from shenanigans, having remained content at merely batting… and batting time and again to save India, and in effect, the game where anyone can often seem insular.
Going as far as paying little regard to the nickname that immortalized his standing in the game, Dravid both constructed Walls through sheer discipline (not flirting with the ball going outside off) and dismantled many to design new ones.
Had he just been an obdurate, unmoving pile of concrete- which even though fans respectfully regard him as- would he have proven his talent in a format so contrary to his natural batting DNA? With 462 runs in 2012 edition (for Rajasthan Royals) and 471 in the season thereafter, Dravid defied odds and popular belief, thus proving anything's possible so long as one has self-belief!
That money can be earned, fame captured, and wealth aggregated, what one must really strive for is genuine dependability, is perhaps the greatest lesson one learns through a man who embodied the sentiment! Thank you for all that you've done Rahul Sharad Dravid.