He first popped into our TV screens and made a presence on the radio sets in 2004. He arose with stupendous authority a little over a year from thereon. He would soon captain the side for the first time in 2007, not long after making his international debut. From that point onward, he'd oversee several surreal highs for the Indian Cricket team, which would include winning the inaugural T20 world cup, and later, the much widely-followed 2011 50 over ODI World Cup.
He would also lead the country to several heights in famed ICC events, such as winning the Champion's Trophy in 2013, when he was at his batting and physical peak. Later, he would go on to strike monumental individual achievements, such as registering the highest Test score for an Indian wicket-keeping batsman, in the form of his dogged 224 vs Australia at the Chepauk in Chennai.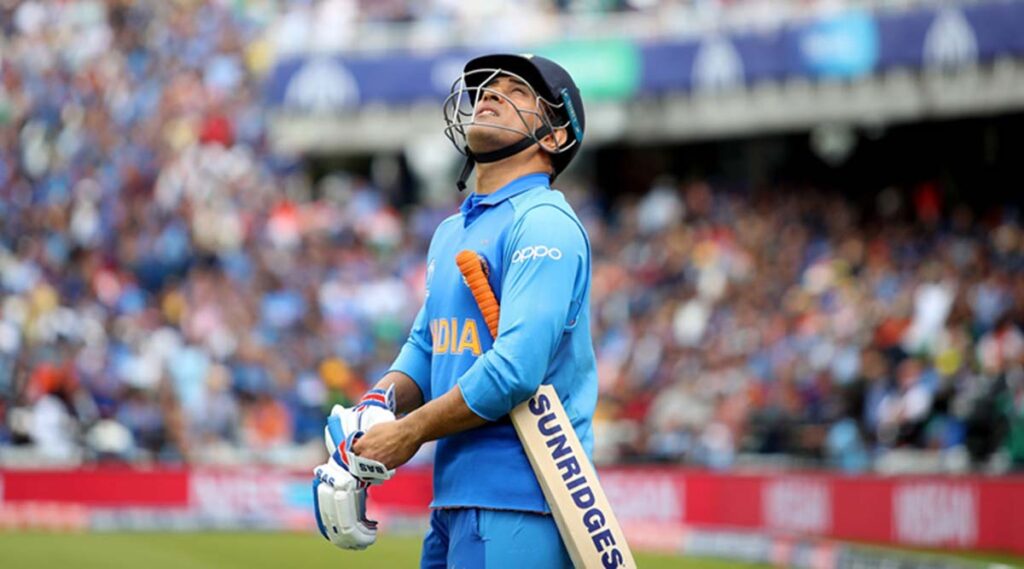 From emerging as a long-haired bloke who could send the white-ball over the ropes with grand style to ending up as a successful leader of a structure he oversaw with courage and quick-wit decision making, MS Dhoni rose in his cricket graph going from a specialist inclusion in the playing eleven into being an irreplaceable figure in the firmament of Indian cricket.
And now, having spent sixteen years in international cricket but not before toppling records, emerging as the benchmark for the go-to keeping batsman, a stellar captain who led by example, MS Dhoni has called time on his great career.
But this was also not before spending exactly a year on the sidelines, and having his most recent appearance for the team he took to never-seen-before heights (2019 world cup) questioned for lack of form and maybe even for interest.
But at the end, of the illustrious strokes with which he took India over the line, at the back of several carefully devised plans with which he outsmarted opponents, time and again, what remains is MS Dhoni- the engima.
A force of nature that's been second to none on sheer cricketing extraordinariness and maybe for reminding us one and all that if one dedicates absolutely everything to a cause, it's possible to climb to the peak of cricket, a game without which one cannot imagine her or his life in a country that identifies the sport as a larger-than-life event, a second religion as some put it.
Perhaps the same way in which one will remember the cool dude absolutely unflustered by highs and lows and the pressures that competing in international cricket brings along, whether the tensity of competing in the 2007 T20 world cup or the sheer fanfare that came accompanied the famous six which fashioned India's successful run-chase at Wankhede, against Sri Lanka, in 2007, one will remember MS Dhoni for the utter normality amid which he called it a day.
Who would have thought, if you come to think of it, that on a normal August evening of a year where there's hardly been any international cricket, much of 2020 being consumed by the life-threatening pandemic that one of our illustrious stars would contribute in making the year even more tense by announcing his exit.
No last games, no final appearances, no last-minute surprise change of plans like- extension of the desire to represent his country for long- and no shiny press conferences either; that's that! Easy as you like, normal as it could have been.
But then, one thinks maybe it's right that in the most quintessentially typical, true to his own 'MS Dhoni- the unperturbed-way', there came the final call much like the undramatic fashion in which he batted and kept.
Maybe it was just meant to be that the last hurrah came minus any hurrah as such.
If cricket is an emotion, just like we Indians treat it, then MS Dhoni, it could be said, was the least emotive one and an utterly controlled one, up there with an infallible state of mind, almost monk-like! Isn't it? The Iceman of Indian cricket will be missed.
(more to follow)