The OnePlus 7T is followed by the OnePlus 8. We reveal why the 6.55-inch One Plus 7T is still worth buying along with current prices, updates, and alternatives.
The OnePlus 7T is much more than just a cheap alternative to the OnePlus 8. In our view, it is still one of the best mobile phones in the market. Purchase of OnePlus 7T by thoughtful buyers can still be seen in 2020. The strength of OnePlus 7T lies in its clear display and camera. However, if the user interface and the higher refresh rate are not too important to you, there are some cheaper alternatives.
| | |
| --- | --- |
| Buy Because | Don't Buy Because |
| Bright Oled Display With 90 Hertz | Almost As Huge As The 7 Pro |
| Android 10 With Several Useful Features | There Are Cheaper Alternatives Without 90Hz |
| Essential Camera Upgrade | No Wireless Charging |
| The Battery Charges Fairly Quickly | No Expandable Memory |
| Clear Voice Quality And Good Stereo Speakers | No 5g |
However, the 5G part is debatable because there is no 5G available in India, hence if you are not planning to use the phone for years to come, go ahead and buy OnePlus 7T.
OnePlus 7T Vs OnePlus 8
A comparison of the key data of the two cell phones shows that the OnePlus 7T is by no means old. The OnePlus 8 optionally offers more memory, a faster processor, and a larger battery, but the OnePlus 7T comes with a more versatile camera. Finally, the cell phone has a telephoto camera that enables double optical magnification. This has given way to a macro lens for the successor, you can only zoom digitally with the OnePlus 8.
| | | |
| --- | --- | --- |
| | OnePlus 7T | OnePlus 8 |
| Display | 6.55 inches (Full HD+, 90 Hertz) | 6.55 inches (Full HD+, 90 Hertz) |
| Processor | Qualcomm Snapdragon 855+ | Qualcomm Snapdragon 865 |
| RAM | 8 GB | 8/12 GB |
| Device memory | 128 GB | 128/256 GB |
| Camera | 48 MP (main) + 16 MP (ultra wide angle) + 12 MP (telecamera) | 48 MP (main) + 16 MP (ultra wide angle) + 2 MP (macro camera) |
| Battery Pack | 3,800 mAh | 4,300 mAh |
The telephoto camera in combination with the price is a very clear reason to buy the 7T. The OnePlus 8 may offer a stronger battery and more computing power on paper but neither the battery life nor the computing power is even the slightest problem for OnePlus 7T. Only the support of the new 5G mobile phone standard speaks for the current prices for the purchase of the OnePlus 8. However, this only makes sense if 5G is available to use.
You don't have to worry about software updates either. OnePlus is expected to provide the 7T device with an update to Android 11 in the fall, and there will also be an update to the Android 12 expected for 2021. The manufacturer also distributes security patches over three years, but usually only every two months.
Alternatives to the OnePlus 7T
If you are not convinced of the 7T device, here are the following alternatives:
1. Honor 20


The Honor 20 is now commercially available for less than Rs. 23,000, but for the lower price you have to make do with a display with a refresh rate of 60 Hertz and do without a telephoto lens. The Quad camera of the Honor 20 offers the main and an ultra-wide-angle camera, a bokeh, and a macro lens on the back. However, Honor being a sub-brand of Huawei is barred from using core google services.
2. Asus ROG Phone II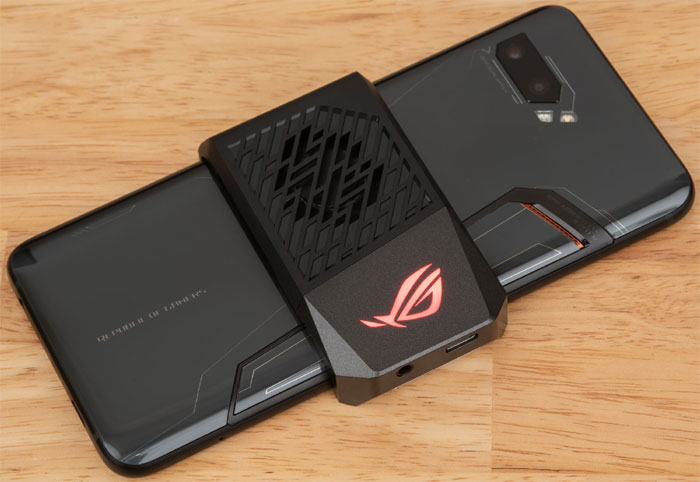 ROG Phone 2 from Asus is the best gaming machine. The smartphone has an upper hand in terms of performance, display, and battery power. It has an AMOLED screen with 2,340 x 1,080 pixels. The refresh rate is 120 Hertz which is better than OnePlus 7T. The smartphone is not only suitable for gaming but is an everyday device as well. It is available for Rs. 39,999.
Also Read – Why Are iPhones So Expensive?
| | | | |
| --- | --- | --- | --- |
| Benchmark / Cell Phone | OnePlus 7T | Honor 20 | Asus ROG Phone II |
| AnTuTu | 395448 points | 397770 points | 510146 points |
Is OnePlus 7T still worth buying? The Asus ROG Phone II clearly has a better AnTuTu score than both the other phones however if you compare all the features and price, OnePlus 7T is not far behind and is certainly a worthy candidate, even after the launch of One Plus 8.