Saudi Arabia and Israel do not have any diplomatic relations as such. There's no Israeli embassy anywhere in the major land in the Arabian Peninsula. And likewise, no Saudi embassy anywhere in the Jewish heartland. Although, states like Bahrain have only recently mended ties and created a newfound relationship with Israel, the impetus now rests on other countries in the Gulf region and in the famous Arabian Peninsula to improve ties with Israel.
So is this going to happen sometime soon?
In the current perspective, the United States is working aggressively behind the scenes to convince the oil-rich Arabian nation to forge closeness with a country with whom it doesn't meet eye to eye.
In fact, more development on that matter has US President Donald Trump convincing Prince Turki-al-Faisal to join a deal announced a month back that saw the UAE normalise ties with Israel.
In the present horizon, the United Arab Emirates is only the third country in the Arab region to mend ties with Israel, long considered an enemy, effectively since the formation of the Jewish state back in 1948.
Therefore, only makes sense to suggest that probably time has come to evidence peace and stability in the Middle East, ever a hotbed of intense and dramatic developments that often have acrimony and bloodshed as the common embedded realities.
But it's also not entirely incorrect to suggest that never before has the onus been so heavily vested on Saudi Arabia to mend its broken ways with Israel, especially since UAE and Bahrain have walked the path along to newly forged normalized ties with the Benyamin Netanyahu-led country.
And what's more? Even under the de facto leadership of Crown Prince Mohammed bin Salman, Riyadh has already taken the first initial steps toward what could be a landmark change in the Saudi-Israel narrative: having already commenced on a rapprochement policy with Israel.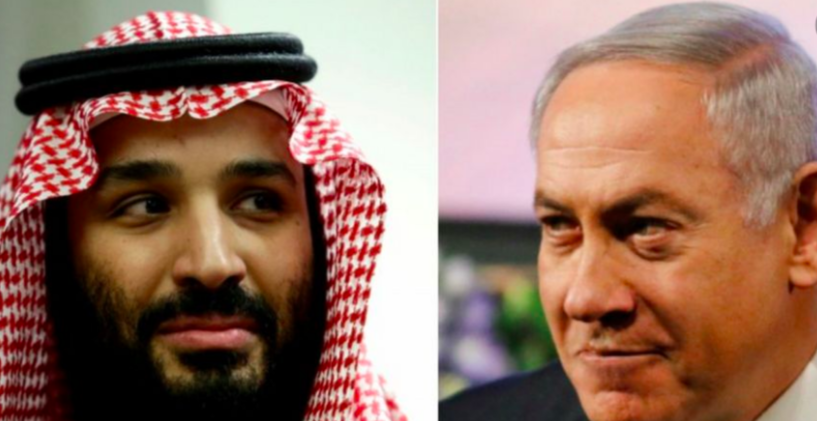 But having said that, is the tension owing to Iran a reason behind that?
Yes, nothing could possibly explain the changing relationships between two countries in a more resounding manner. Riyadh's growing concerns over a dangerous-looking Tehran, determined, despite global opposition toward its massive nuclear enrichment program, has possibly made its push toward Israel closer than before.
Of course, there's little secret that in a little over the last decade, Israel has done all it possibly could to deny Iran from enriching its Uranium, a program that the Shia-dominant Muslim-majority country has denied is for developing nuclear warheads. Several Israeli intelligence operations have resulted in targeted killings with several among an eminent clan of Iranian nuclear scientists having been assassinated in a brave bid to delay the nuclear enrichment program.
On its part, Israel has neither denied nor accepted responsibility for a series of Mossad and Shin Bet-led operations that removed no fewer than 15-25 Iranian scientists.
Possibly not wrong to suggest that Saudi Arabia sees Israel's urgency in getting in between Iran's nuclear ambitions as a propeller of stability in the usually tumultuous Middle East.
But having said all of that, there does appear a major thaw in the path of the much-anticipated normalisation between Israel and Saudi Arabia.
According to a report published in TRT World, "Despite the crown prince's warming to hardliner Benjamin Netanyahu, King Salman, his father, has continued to maintain an anti-Israel stance. This is the clear obstacle standing in the way of Riyadh's normalisation with Tel Aviv."
There's more.
"Two close confidantes of the crown prince also told the WSJ that MBS intends to reach a deal with Israel but that he is aware of the fact that it is almost impossible "as long as the king is alive." 
Also Read: Dubai Makes News For Enabling Charging Of EVs Through QR Codes
That told, how soon could things settle within Saudi Arabia is what remains to be seen as on its part, Israel is ready to extend the hand of warmth and trust one notes!