Another weekend is dawning upon us and it is another weekend where almost all of us are struck inside our houses with nothing more to do other than probably binge watch something new for the next 48 hours. And, if this is somewhat a regular scenario for every weekend then you need something new to watch this weekend, and here are some of the newest stuff dropping on the OTT platforms near you. So, get your popcorn and drinks ready, we have some very interesting and exciting things in store for you.
There are 4 new pieces of movies and series dropping on 2nd of July and while 2 out of them are available on Netflix, the other two are coming out on Amazon Prime Video and Zee5.
1. Haseen Dillruba – NETFLIX
Haseen Dillruba has already created an uproar on the Internet ever since its trailer dropped, keeping netizens on their toes about its release. It is a murder mystery escalated with few elements of revenge and romance, and it is a directorial debut of Vinil Mathew.
The film is about Rani Kashyap (Taapsee Pannu) and her married life with Rishabh (Vikrant Massey) who is always trying to keep her happy, until one day Rishabh is dead in a blast and Rani becomes the prime suspect behind it. The film also stars Harshavardhan Rane who plays the role of Rani's lover. There is quite a mystic charm about the film which excites viewers and offers an intriguing story.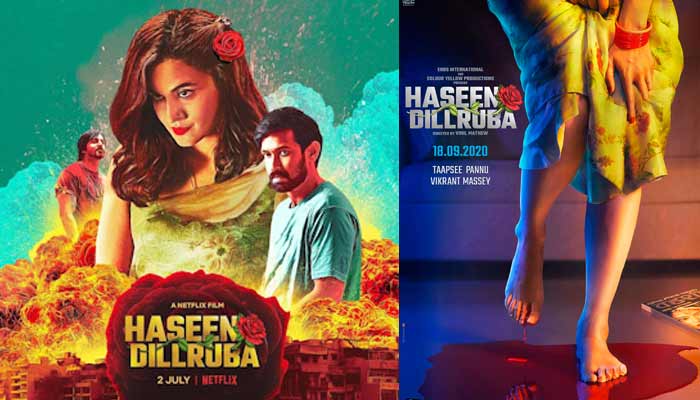 Also Read: 90s Cartoon Network Shows That Will Take You Back To The Childhood Again
2. The Tomorrow War: AMAZON PRIME VIDEO
Starring Chris Pratt, Yvonne Starhovski, J.K. Simmons, Sam Richardson and Betty Gilpin in essential roles, The Tomorrow War is a sci-fi drama. It is a story about a pack of time travellers from 2051, travelling back in time with an alarming news about humanity losing their battle against a deadly alien species.
What they need now is to increase the number of soldiers in the battlefield of the future and now they're here to recruit and transport the soldiers of the present to the future to save humanity. However, not all are soldiers to be precise, the recruits include a high school teacher and family man who wants to save the future for his daughter. 
3. The 8th Night: NETFLIX
A Korean drama with underlying, yet prominent horror and thriller quotients, is about a monk's quest to capture the evil spirits that have been slowly unleashing hell by possessing humans.
There are too many great things in the show to not notice, from unique and memorable characters, developed and humanized by a bunch of supremely talented actors, to a well developed storyline that keeps the viewer on the tips of their toes, the entire time. Also, if you're someone who likes unexpected twists in their drama then you would greatly enjoy this piece.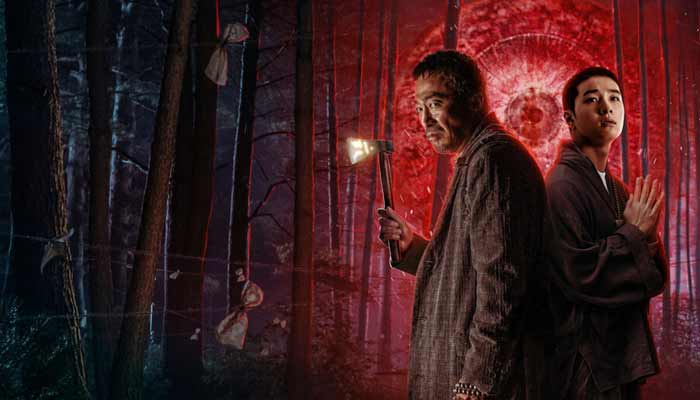 Also Read: 10 Best Movies To Watch With Family & Enjoy Your Sunday Afternoon
4. Dhoop Ki Deewar: ZEE5
Pakistani dramas have once again become all the rage among the Indian audience and Dhoop Ki Deewar is another great addition to your watchlist if you're planning to watch something new this weekend. Set on the backdrop of India-Pakistan conflict, the show is a cross-border lover story evoking multiple emotions among the viewers. New episodes are dropped every weekend so you can even make it a weekly watch if you happen to like it.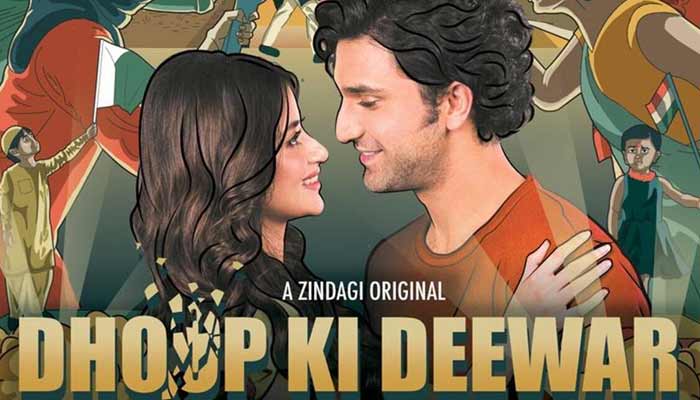 Apart from these 4, you can also check out the season 2 of Mortel on Netflix, Big Timber: Season 1, Fear Street movie from 1994 or The Angry Birds Movie if you have a kid in the house.