Cinema has been changing constantly and the biggest has been brought by the mighty OTT platforms. These platforms have shown the reality of what consumer desires and wants to see, moreover, with these on-demand platforms even the viewer has been opened to great films with minimal budgets and amazing actors, something that was never able to shine brightly on the box office. In such an ecosystem, family-friendly and something to enjoy with everyone is something that many are not experimenting with, even though the demand is there. So, if you're also in the middle of a Sunday afternoon, trying to find some best movies to watch with family then you've stumbled upon the right place.
We have accumulated a list of some of the most fun and great films to watch with family. Do note that these films are not in any way the top ones or the most popular ones, but rather something that we think you should watch.
Since they're family-friendly films, they also come with some relatable plot and storyline, hope you'll enjoy them with your family.
1. Do Dooni Chaar – Netflix India
Talking about films to watch with family and missing out on Do Dooni Chaar is literally a crime. Based on Delhi's middle-class family's dream of owning a car, the movie has some of the most memorable and funny instances to look back to. Moreover, it was also an official comeback of Rishi Kapoor and Neetu Kapoor after a long time.
Sadly, as we no longer have Rishi Kapoor with us, this will always be counted as some of the best work from his filmography. The movie decodes a family's struggle, along with the individual life struggles of its members, spanning from work to college to school to a household.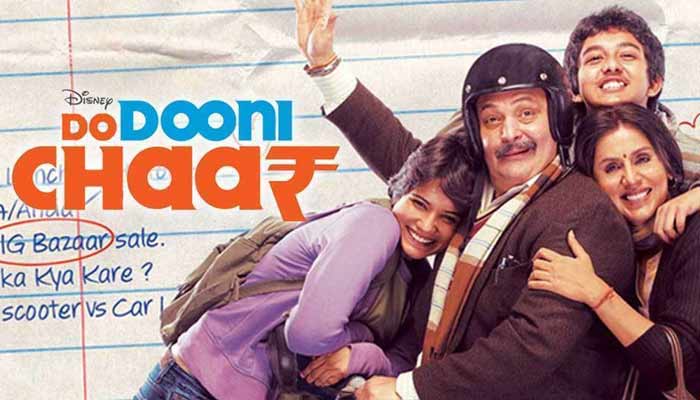 2. Khosla Ka Ghosla – Netflix India(Best Movies to Watch With Family)
Another classic is based on the ordeals of a middle-class family, trying to buy a piece of land and call it home, alas there is too much drama waiting for them. Supported with an impeccable cast line, plot, and amazing comedy (something we're not very used to at the time), the film is certainly a must-watch. In fact, many consider it to be one of the best movies to watch with family from the modern Hindi film industry.
3. Munna Bhai M.B.B.S – Amazon Prime
The 2000s was a time when directors were starting to create a niche for their cinema and one such director was Rajkummar Hirani. His first film Munna Bhai M.B.B.S, written and created in collaboration with Vidhu Vinod Chopra, is one of the best and most heartwarming films in Bollywood. Based on the life of a gangster who lies about being a doctor to his family, the film will leave you weeping time and again.
Apart from some really stunning and gut-wrenching sappy seasons, we also have some impeccable comedy scenes that are a classic meme even today. Moreover, every character in the film has been written and created with a unique trait and story attached to them, and we still love every one of them.
4.Andaz Apna Apna – Netflix & Amazon Prime
A Cult Classic of Bollywood, Andaz Apna Apna has two of the biggest Khans in the industry during their young days and delivering a phenomenal performance. From the leads to the supporting cast, and even the villains, everything about this movie contributes a great deal to make it a classic and be enjoyed for many more years.  
Suggested Read: 10 Father's Day Movies To Enjoy With Your First Superhero – Your Dad!
5. Gol Maal (1979)
No matter how many Golmaals we get in our lifetime there is certainly nothing that can beat the original version with Amol Palekar. Delivering some of the finest and most memorable comedy scenes with a straight face is certainly a task, and Palekar has a master's in it. The plot of this movie revolves around fake identities and the confusion that arises from the same.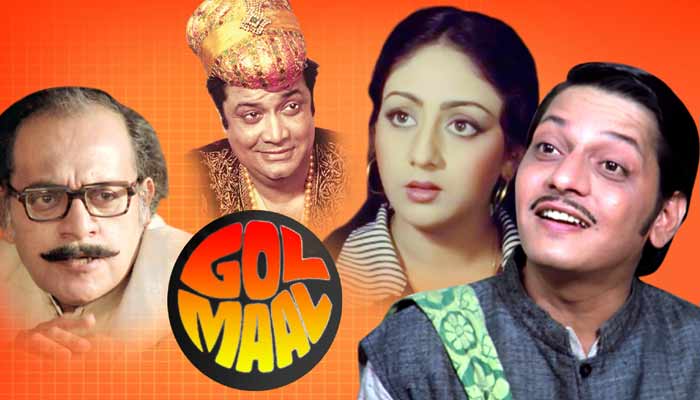 6. Bawarchi
A Rajesh Khanna masterpiece, Bawarchi is one of the best movies to watch with family, especially if you live in a joint family or are with your extended family members for the day. The film is based upon a joint family who welcomes a cook into their lives. Even though Bollywood has often tried to recreate the magic, nothing comes close to the original masterpiece that this film was.
7. Hindi Medium
A classic from the Late Irrfan Khan's filmography, Hindi Medium is a stunning piece of cinema dissecting the struggles of a family trying to get their kid enrolled in a school over the competitive culture that has been shared across the top institutions in the country. Ending with a strong and impactful message, the film delivers quite an impact, all while being extremely funny throughout.
8. Badhaai Ho – Best Movies to Watch With Family
One of the most recent films, from this list, Badhaai Ho is an absolute ride that you just need to enjoy with your loved ones and family. From the concept to the plot to actors, everything just fits right into the movie and delivers you an experience that stays with you long after you have finished the film itself.
Badhai Ho shows the story of a son in his late 20s whose parents have become pregnant, now the family is going through a lot of funny and emotional revelations while coming to terms with the situation.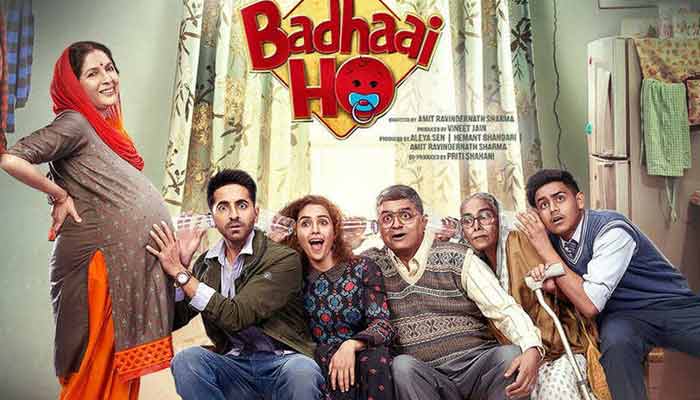 Suggested Read: 90s Cartoon Network Shows That Will Take You Back To The Childhood Again
9. Uri: The Surgical Strike – Films to Watch With Family
If you're a family who is not too big on romance or drama then something like an army film would be the next best thing to connect collectively. One of the best army movies in the country today certainly includes Vicky Kaushal's Uri which will make you inspired and emotional in various different instances.
The film is based on a real-life incident where India carried out a surgical strike in Pakistan post a terrorist attack on Indian soldiers.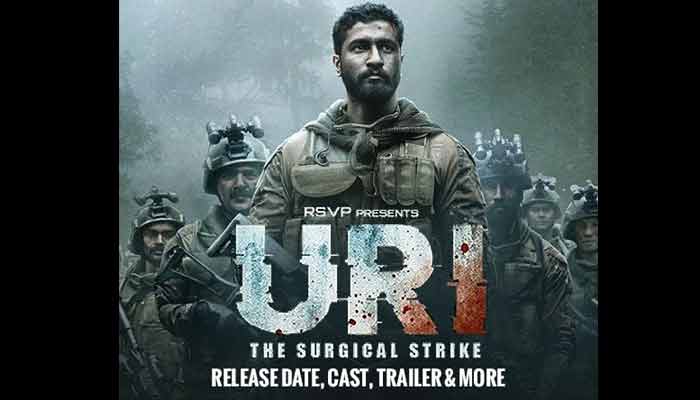 10. Hera Pheri – Films to Watch With Family
Another cult from Indian cinema is Hera Pheri featuring Akshay Kumar, Paresh Rawal, and Suniel Shetty. The three find themselves in the middle of a ransom attack, where they're both the victims and attackers. Each and every scene from the movie is absolutely gold and will make you break into a burst of collective laughter.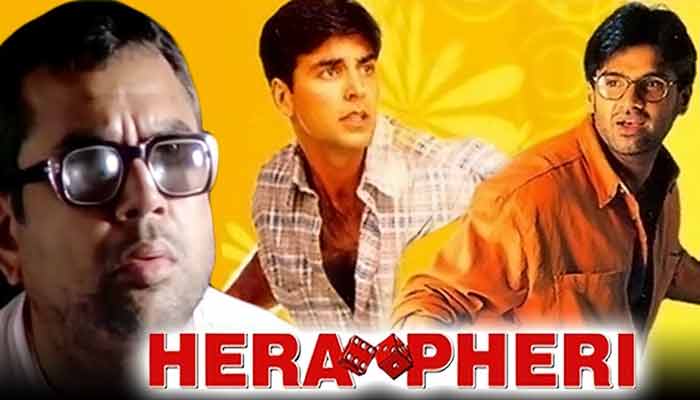 So, these were some of the most amazing films to watch with family on your next Sunday afternoon when you don't what to watch. Enjoy your time!