From the Vedic age to the age of Vardhan's, India's history is a colossus. This colossus is spread into unique parts. And each part is often embedded into profoundly impactful kingdoms that shaped the country's great past. They continue to shape our present as well and will inspire generations hence.
If you visit India as a curious mind or are a local who wishes to take a pilgrimage down the historic road, it is not possible to conscientiously ignore the glory of the great rulers of the past; for instance, those belonging to the Gupta period (or the Gupta dynasty).
Therefore, in order to understand India, you cannot evade some genius personalities and minds that warrant a regard and respect perhaps in cosmological terms.
And where the cosmology of great culture, vivid languages, 'Sanskriti', the derivation of life and its unique purposes as fathomed through the Vedas are concerned there's the impregnable Chanakya. The Kautilya Arthashastra impacts modern economics in the contemporary age like few other texts can.
And deeply embedded in the life and times of Chanakya are myriad albeit individual personalities; for instance, Vishnugupta, the last most-renowned ruler of the Gupta dynasty.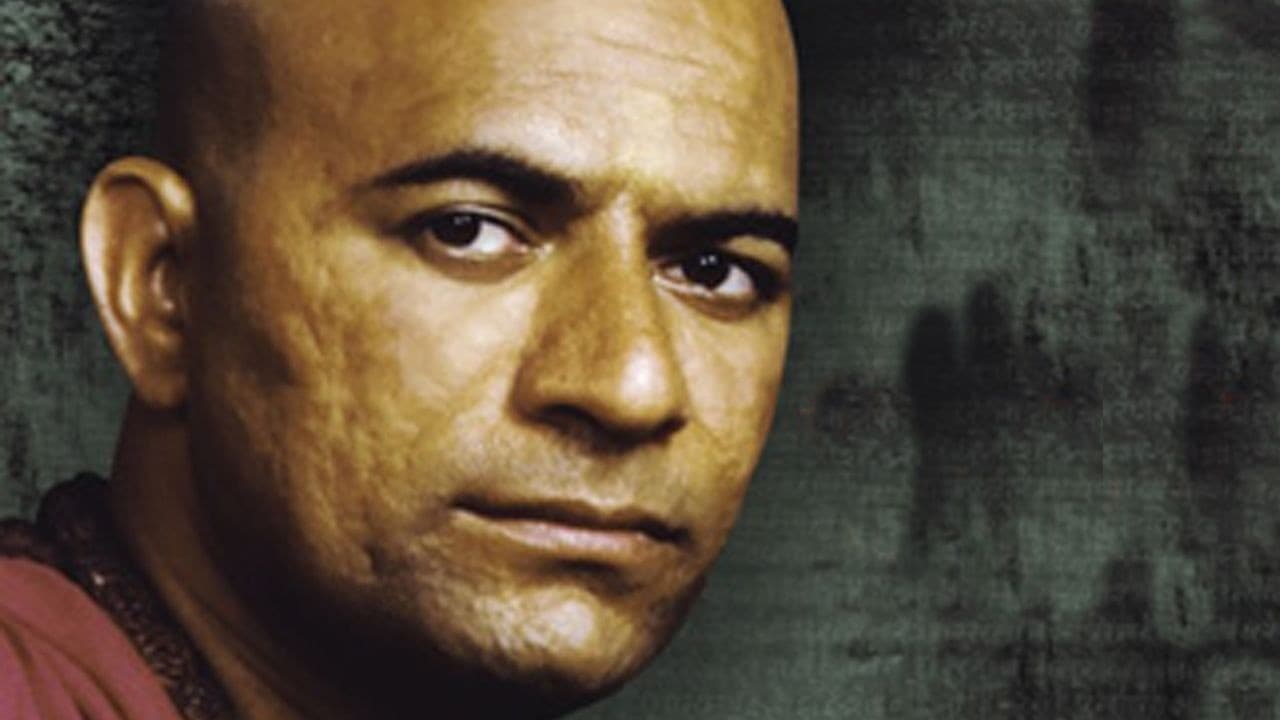 But that told, in modern India, the moment you say the phrase Chanakya- an outstanding pillar of Brahmanism; of education; razor-sharp intellect and wisdom- you cannot afford to ignore Dr Chandraprakash Dwivedi. In the 1990s, he was the go-to man for every inquisitive Indian who wished to understand a solo-hero who transformed the pillar and essence of the famous Maurya empire, from 322 BCE and 180 BCE.
For decades to come, the equation regarding Pandit Chandraprakash Dwivedi will not change. It will only go on to arrest the curious minds further in paying homage to pearls of wisdom such as the concepts of governance, administration, running of a state, the parity and harmony between the king and his pupil, and the "Shastrartha" in that era.
Chanakya from Takshila is as widely revered as the Kohinoor in the world of gems and precious stones. That mathematical equation only garners more eminence when you identify Dr Chandraprakash Dwivedi's name as being an able adjective to Chanakya.
Now, against that background, what if you were told that the same intellectual powerhouse- Dr Chandraprakash Dwivedi- is returning after a long hiatus on the TV screen but as the able maker of a finite series dealing with governance and ethics, how would you feel?
In this rush of excitement, what if you learned that the man who gave Chanakya his deserving space in every Indian household has chosen an actor of the class of Anurag Sinha in a kingly role in his new series? Imagine the fireworks it could set ablaze on Indian television screens?
In what is expected to be a powerhouse presentation on the life and times of myriad eminent personalities from hundreds of decades-old history, concerning with dynastic rule and governance in the golden age- Dr Chandraprakash Dwivedi is going backstage, behind the camera to enlighten audiences through a brand-new series called Surajya Sanhita.
Interestingly, where governance becomes good governance, for the greater good of the people- there rests the essence of Surajya Sanhita. A multi-episode but finite series beckons the viewer to take the hitherto less-experienced but nuanced history road to the life and times of some unsung gems of "Bharat Rashtra".
These include personalities whose contributions toward forming the essential pillars of the government- as we know it then- and democracy, administration of a kingdom, running of a state- are often undervalued and even under-represented. In most cases, nine in ten Indians may not be able to tell you the precise spelling of Vishnugupt or of legendary Sanskrit Poet such as Bhaas.
But since an actor of the class and reputation of Anurag Sinha is staring with that quintessential grit and ferocious intensity straight into the camera under the able guidance of a master storyteller (Dr Chandraprakash Dwivedi), you need not worry about the spelling of some of India's enormously arresting personalities. For you'd soon be cast in a spell of meticulous dialogue delivery, crafty narration, precise direction and measured action, all of which is poised to entertain and inform the viewer in equal measure.
RapidLeaks, in an engaging conversation with Anurag Sinha-who created a space for himself in the hearts of the audience through his poignant portrayal of a prisoner of war in Star Plus exclusive Bandi Yuddh Ke- learnt of his role, the challenges it posed on him and what made him excited to take up the part in Dr Dwivedi's much-anticipated series.
What excited you about partaking in Surajya Sanhita?
Everything you do in your life is underpinned with faith. So when I was offered this series, I had faith in the powerful narrative structure of India's history from the Vedic Kaal, the Vardhan Kaal and the underlying principal forces that shape-shifted it. Also, having a tremendous personality like Chandraprakash Dwivedi honing the directorial hat was a big reason for my belief in this incredible series that I feel will both inform the viewer about the intricacies of governance back in that bygone era and will entertain audiences at the same time.
So what character(s) are you going to portray in the upcoming Surajya Sanhita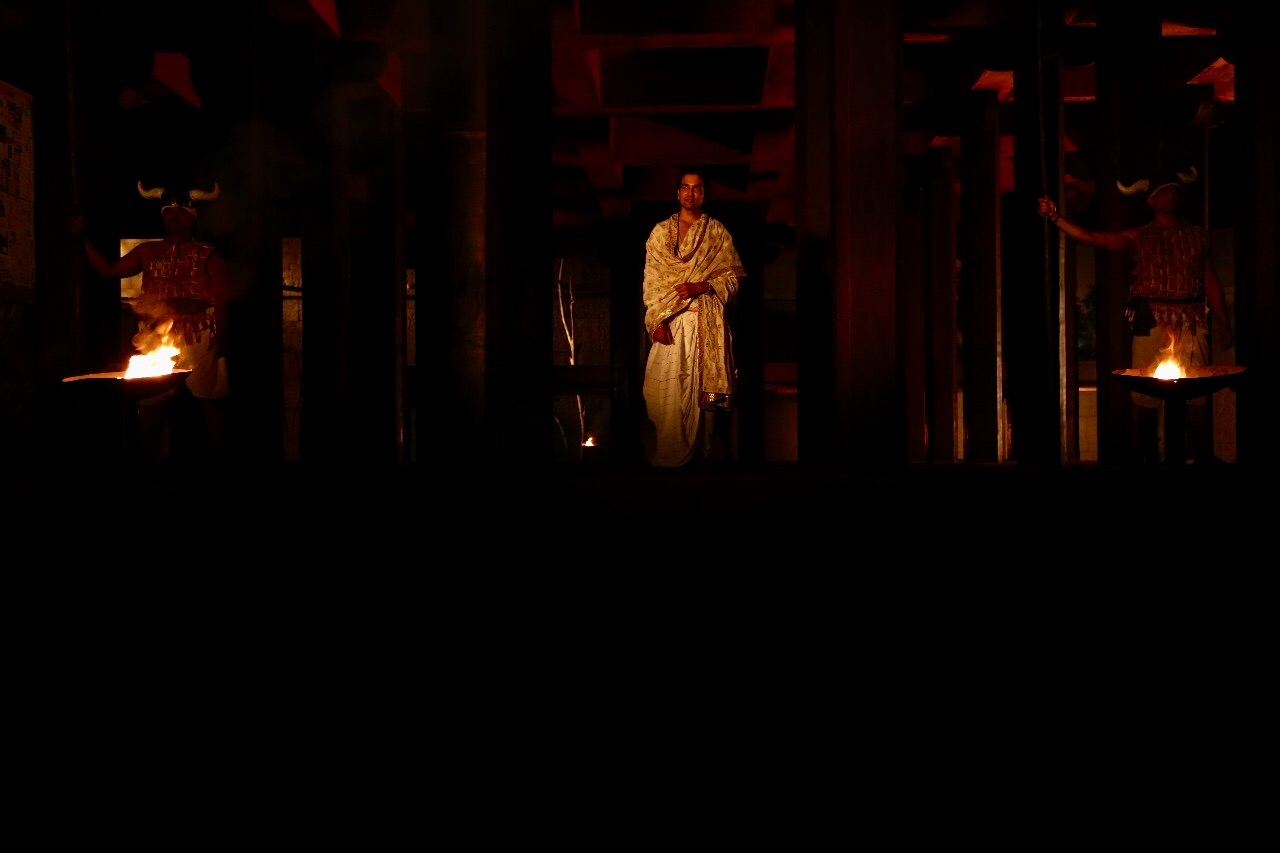 Actually, am excited to share that I'm playing divergent characters in this TV-series. My foremost character is that of Vishnugupta, the grandson of Purugupta and the son of Kumaragupta III.
My role is essentially about the life and times of Vishnugupta as a king and his conduct as a ruler of his all-encompassing state. The audiences will get to know the minuscule aspects of governance, kinsmanship and trials and tribulations as seen in the life of Vishnugupta in regards to the personalities he was amid and the measures he undertook to extend correct dispensation of justice to his "Praja-tantra".
Also, I have got the unique challenge to play two extremely different but powerful characters, full of promise and wisdom. These are in the form of King Subandhu, who was a contemporary in the life and times of Bindusara and a strong personality in constant contact with the great Chanakya and the other is that of the Sanskrit Maha-Kavi Bhaas.
In terms of his contribution to the Sanskrit language and the way it has shaped our identity and impacts our culture, the great scholastic poet Bhaas, predating Kalidasa, has an integral contribution.
Probably, there's nothing handy and voluminous that has been dedicated on the life of this unsung hero of Indian culture in the popular culture, particularly in form of television. But now, with Surajya Sanhita will change, hopefully for good.
Maha-Kavi Bhaas wrote the commentary on the epic Mahabharata and was amongst the most widely-regarded playwrights to have emerged from the country.
Anurag, so far, the audiences' interaction with your work has been through Prisoners of War and film- appearances. So this is a huge departure from your journey, isn't it?
Oh, absolutely. This is more than a costume drama as you'll find out. It's an intellectually strong standpoint on the essentials of good governance, the aspect that defined the nature of kings and emperors in that Indian era where language, ethics, morality came to define the constructs and pillars of democracy then.
The kind of conversations you will see between a rich array of characters will showcase both substance and meaning. I would say with regard that even if our country came to follow around 20-30 per cent of what King Subandhu did and how conducted himself back then vis-a-vis how we are administered today as a nation, then we are kind of sorted and fine.
That is perhaps why I would urge both young viewers and the elderly to follow this series (to be broadcasted on Lok Sabha TV soon) to understand the density of our culture's richness.
How did you come to interact with Dr Chandraprakash Dwivedi and what kind of a director, and person is he, according to you? Why's he so reticent?
Well, while I can't answer on his behalf as to why he comes so less in front of the camera or stays withdrawn, what I can certainly tell you about him is that he is a very honest man. He's as sincere as he is intelligent. Dr Chandraprakash Dwivedi is a man of principles and a lot of integrity.
Therefore, whatever he does, he does with a lot of heart and dedication. It automatically comes across in his craft and you'll that too in this series.
An afterword: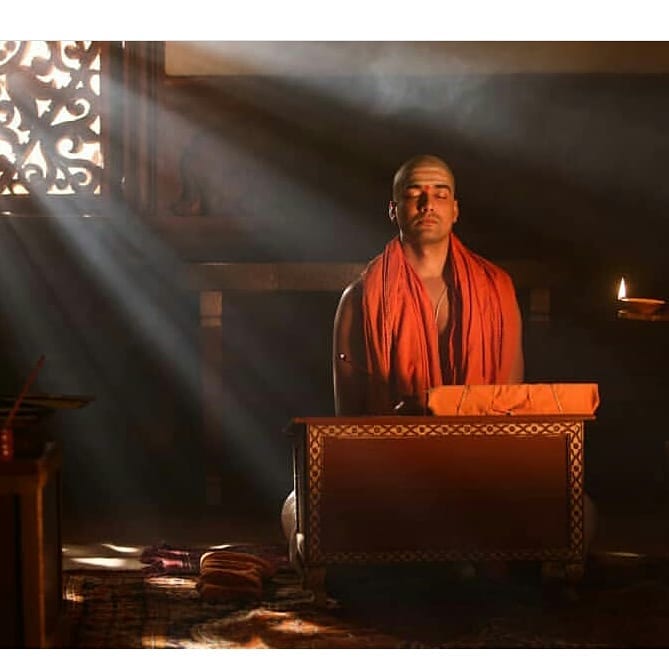 Anurag Sinha is amongst the most talented and young names in Indian film industry and television space. His strength lies in getting under the skin of a character and personifying the oscillating human emotions. He did that with supreme success in Prisoner's of War in the past and now, playing a rich pool of characters, the same is expected from this polite and utterly honest actor.
Since Surajya Sanhita brings a much-vibrant confluence of the revered Chanakya (Dr Dwivedi) on the big screen and the intense and handsome Anurag Sinha on the screen for the very first time, it automatically beckons the viewer to go scuba-diving on an enchanting chapter of Indian history.
We wish the makers and actors a lot of good luck the mini-series.