What is Rihanna's net worth?
| | |
| --- | --- |
| Rihanna's Net Worth: | $1.8 Billion |
| Name: | Rihanna |
| Salary: | $100 Million + |
| Monthly Income: | $6 Million + |
| Date of Birth: | February 20, 1988 |
| Age: | 35 Years |
| Gender: | Female |
| Height: | 1.73 M (5′ 8″) |
| Weight: | 60 kg or 132 lbs |
| Profession: | Singer |
| Nationality: | Barbadian |
She's a multi-talented powerhouse, a global sensation, and a business mogul – she's Rihanna. The Barbadian singer-turned-entrepreneur has not only dominated the music charts but also the worlds of beauty, fashion, and more. In this article, we'll uncover the secrets behind Rihanna's net worth and delve into her impressive entrepreneurial ventures that have turned her into a force to be reckoned with.
A Star is Born: Rihanna's Journey to Fame
Born Robyn Rihanna Fenty in February 1988, Rihanna's journey to superstardom began when she was discovered by American record producer Evan Rogers during a visit to her native Barbados in 2003. In 2005, she signed a contract with Def Jam Recordings and released her debut album "Music of the Sun." It wasn't long before she became a global sensation, with subsequent albums like "A Girl Like Me," "Good Girl Gone Bad," and "Loud" cementing her status as a pop icon.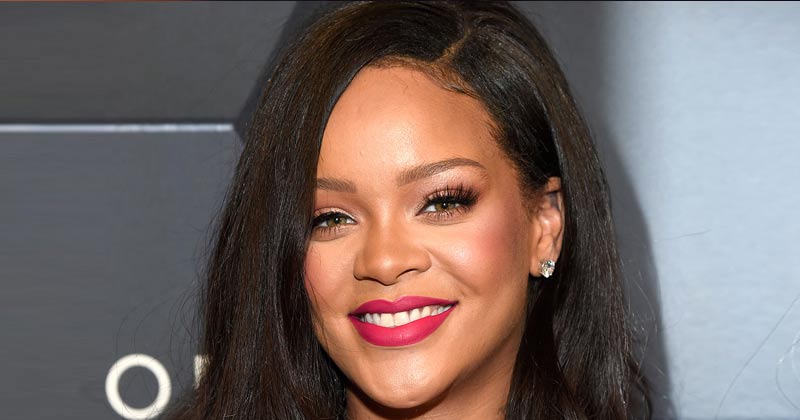 Over the course of her music career, Rihanna has sold over 250 million records, making her one of the best-selling artists of all time. She has also won numerous awards, including nine Grammy Awards and twelve Billboard Music Awards. With multiple chart-topping singles under her belt, her music career has played a significant role in building her net worth.
Diversifying Her Empire: Ventures in Film and Television
Rihanna's talents extend beyond the music industry, as she has also ventured into film and television. She made her acting debut in the 2012 film "Battleship" and has since appeared in movies like "Valerian and the City of a Thousand Planets" and "Ocean's 8." Rihanna also lent her voice to the animated film "Home" and served as an executive producer on the British television series "Styled to Rock."
While her acting career may not be as extensive as her music career, it has undoubtedly contributed to her overall net worth.
The Fenty Empire: Beauty, Fashion, and Lingerie
Rihanna's entrepreneurial journey took off when she launched her beauty brand, Fenty Beauty, in 2017. The brand was lauded for its inclusivity, offering a wide range of products catering to all skin tones. Fenty Beauty quickly became a massive success, with its initial launch generating over $100 million in sales within the first 40 days.
Rihanna didn't stop there. In 2018, she launched her lingerie brand, Savage X Fenty, which also emphasized inclusivity and body positivity. The brand has been equally successful, with its annual fashion show becoming a highly anticipated event.
In 2019, Rihanna made history by partnering with luxury conglomerate LVMH to launch her own fashion house, Fenty Maison. While the brand was put on hold in 2021 to focus on other ventures, it still marked a significant milestone in her career.
The Power of Social Media and Brand Endorsements
Rihanna's massive social media following has played a significant role in promoting her various ventures. With over 100 million followers on Instagram, she can easily generate buzz around her products and projects, which translates into sales and increased visibility.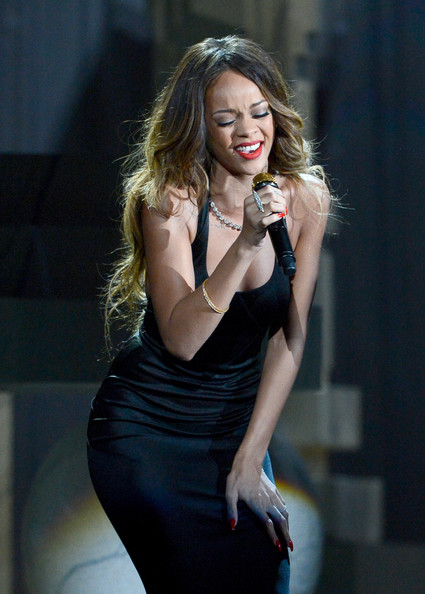 In addition to her own brands, Rihanna has also been the face of several high-profile endorsement deals, including partnerships with brands like Dior, Puma, and MAC Cosmetics. These partnerships have not only boosted her income but also solidified her status as a fashion icon and influencer.
Real Estate Investments and Philanthropy
Rihanna's net worth has also grown through her savvy real estate investments. She owns multiple properties around the world, including a $22 million mansion in her native Barbados and a $14 million Beverly Hills estate. These properties not only serve as luxurious homes but also as valuable assets that contribute to her overall wealth.
In addition to her financial success, Rihanna has been active in philanthropy. She founded the Clara Lionel Foundation in 2012, which supports education and emergency response programs around the world. She has also been involved in numerous other charitable endeavors, including efforts to combat HIV/AIDS, support natural disaster relief, and promote women's rights.
So, What is Rihanna's Net Worth?
As of May 9th, 2023, Rihanna's net worth is estimated to be around $1.8 billion, making her one of the wealthiest female musicians in the world. Her fortune is not only the result of her music career but also her successful forays into beauty, fashion, and other business ventures. With her incredible work ethic and business acumen, Rihanna has proven that she is a true mogul in every sense of the word.
The Future of Rihanna's Empire
While her Fenty Maison fashion house is currently on hold, Rihanna's other ventures continue to thrive. Fenty Beauty and Savage X Fenty remain hugely popular, and there is no doubt that she will continue to explore new opportunities in the worlds of beauty, fashion, and beyond.
Additionally, her music career is far from over. Despite the success of her entrepreneurial ventures, fans eagerly await her ninth studio album, which has been teased for years. When it eventually drops, it's sure to make a splash in the music industry and further solidify Rihanna's status as a global icon.
Also Read: Taylor Swift's Net Worth, Bio, Career, Boyfriend, House
Kim Kardashian Net Worth: Kim K's Journey To Becoming The Torch Bearer Of A Global Family
Rihanna's net worth is a testament to her incredible talent, ambition, and determination. From her beginnings as a young singer from Barbados to her evolution into a business mogul, she has proven that anything is possible with hard work and perseverance.
As she continues to grow her empire and break new ground in the worlds of music, beauty, fashion, and philanthropy, there's no doubt that Rihanna's net worth will continue to soar. Her story is an inspiration to aspiring entrepreneurs and artists alike, proving that the sky's the limit when it comes to achieving your dreams.