Malini Agarwal is gaining all the eyes with her new empowering web series The Girl Tribe. Popularly known as "Miss Malini" is the raging queen of social media.
She has inspired more women than anyone can think of. She started her career as a DJ, then she explored the frames of the camera as a TV host, and later became an impeccable digital influencer, who till date rules the number one position of all.
Miss Malini is also a best-selling author, and 'The Girl Tribe' series has added a new feather of success in her long list of achievements. 'The Girl Tribe' or should we say "Miss Malini Girl Tribe" started off as a small Facebook community to empower women and help them in any way possible.
A group that where women uplift their peers so that they can form a stronger bond and grow together.
A small group became a revolution, thus Miss Malini turned the idea of the group into a web series, "The Girl Tribe" to reach more people and make an impact.
"The Girl Tribe" is a 12-episode series that celebrates women who have broken the norms, played with the fire, never gave up and came out as a winner. From Bollywood to models to activists to influencers, the show has all the inspiration one can wish for.
And Here Is More About The Series From Miss Malini Herself:
1. The journey of the Girl Tribe started as a facebook group. Then why a series on it? What is the whole thought process behind making The Girl Tribe a web series?
The Girl Tribe started as a safe space for women to connect, share, support and inspire and I slowly realised that the conversations we were having in this closed group are so important that we need to find a way to reach more people with them.
So, we started the web series to highlight the things women want and need to talk about, but seldom find a comfortable platform to do it on. From discussing everything like using the menstrual cup to understanding divorce, no conversation is unwelcome here.
Also, inviting powerful women from all walks of life to share their stories and open up about their own experiences really help those who suffer alone to feel like that can get through their own pain.
For instance Anjali Lama, the first transgender model to walk at Lakme Fashion talked about her journey and several transgender women themselves have come out to the tribe, because they feel safe and accepted there.
It's such a beautiful thing to feel part of a community that loves and cares for you unconditionally.
2. What is the essence of this series? What is The Girl Tribe for you?
The Girl Tribe is a family. It is a place of honest, optimism and inspiration. I have learnt so much from the girl bosses and girl warriors in the group who have worked so hard and often overcome unimaginable hardship to be where they are today.
The series puts them in the spotlight as well, because they deserve to be heard and celebrated. For me the essence of The Girl Tribe is love and community.
The Facebook group of the tribe is the very best that social media can achieve for girls around the world and the series is a reflection of that.
3. How is this series different from other web series? What kind of culture and messaging do you want to share on the Girl Tribe?
I believe what makes this series unique is that we aren't just interviewing people for the sake of it or asking the same questions. The subjects we tackle are very personal and often undiscussed because we are looking for real solutions and understanding.
For instance Sonali Bendre talked about raising a son in today's environment – how do you explain rape to a child? Richa Chadha talked about defeating the casting couch, Dia Mirza talked about growing up with divorced parents.
All things we shy away from in conversation but desperately need to talk about. The culture of The Girl Tribe is that all girls are welcome, no conversation is barred but everyone must approach each other with empathy and kindness.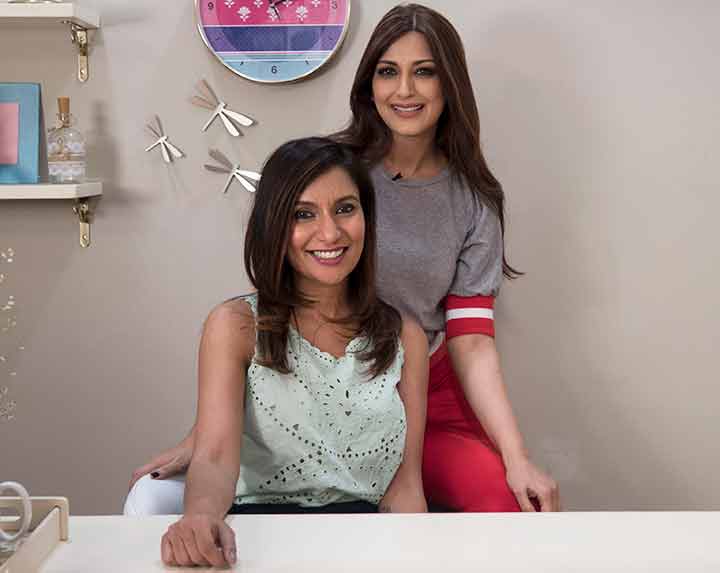 4. What kind of audience are you targeting to send that message across?
This Tribe is for women of all ages, I really feel that as influencers of today, strong independent women must lead the way to uniting other women and building them up.
Because if not us, then who? I know my audience ranges from 16-40 but I have encountered even 50 year old women in the Girl Tribe who feel just as strongly a part of the community as a 20-year-old. My mother is 78 and she's part of it too!
5. We have seen that you have invited celebrities from different backgrounds on this show? Is there any method you follow to pick your guests?
The purpose of the guests are to help people understand the topic from a human, personal perspective. People respond to true stories and real experiences.
So my guests are all there to talk about something that is relevant to them. Samira Reddy shared her experience of putting on 35 kilos after she had a baby and the fat-shaming she faced, Trisha Shetty is a lawyer and social activist so shed light on the issue of marital rape – and how it's not even a crime in this country. Nandita Das spoke about the obsession with fairness in India. The stories choose the guests in a sense…
6. How do you communicate with these celebrities to be a part of the Girl Tribe? What kind of reactions have you got from them?
I have reached out to them personally and shared the vision and purpose of The Girl Tribe and they have all been super supportive and receptive.
It means the world to me that they want to help inspire and support women with all that they do and for that I am very grateful.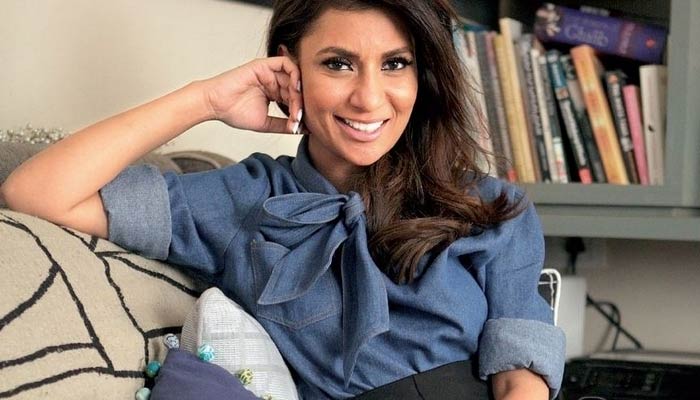 7. First a book and now a web series; so what's next in your bag of surprises?
I have another book coming! I signed a two book deal with Harper Collins, now I just have to write it! You will see a brand new refresh of the website with expanded content across lifestyle and social change in addition to our existing showbiz and style & beauty content.
We will also launch our Hindi vertical soon as well new shows on TV, so stay tuned!
Also Read: Zadie Smith Quotes That'll Inspire You For Life
The Girl Tribe is successfully running on Miss Malini Facebook page and her YouTube account. So go and knockout whatever is holding you back from achieving your true goals as it sends all the motivating feels in the world.