Indian Cricketers and Bollywood Celebrities are the voguish people in India. Bollywood actors and actresses are admired for their lavish and stylish living; people follow them blindly and get inspired. Cricket, as we know, has always been considered as a religion and it won't be wrong to say if Sachin is said to be the god, other Indian cricketers are nothing less than demi-Gods themselves.
Apart, people from these two métiers make almost everyone going gaga over them. This should come as no surprise that whenever a cricketer marries a Bollywood actress, it's almost like the legendary fireworks of Hong Kong. The recent wedding of Virat Kohli and Anushka Sharma made people go crazy over this newly wedded couple, however, it's not the first time when an Indian Cricketer married a Bollywood actress. It all started in 1969 when Mansoor Ali Khan Pataudi tied the knot with Sharmila Tagore (Ayesha Sultana Khan).
Let's take a look at the stories of such Indian Cricketers who married Bollywood actresses.
1. Mansoor Ali Khan Pataudi and Sharmila Tagore
The list obviously has to begin with one who started the trend. Mansoor Ali Khan Pataudi met Sharmila through a common friend and lost his heart to the most talked-about diva of Bollywood of that time. It took a lot of time to woo the Bengali beauty, even the youngest and one of the most successful test captains of India had to make efforts to win her heart. Not to forget that the Nawab of Pataudi had some perks on sleeve owing to the fact, he was as popular as her. Finally, Mansoor's humor played cupid and Sharmila was hooked on him.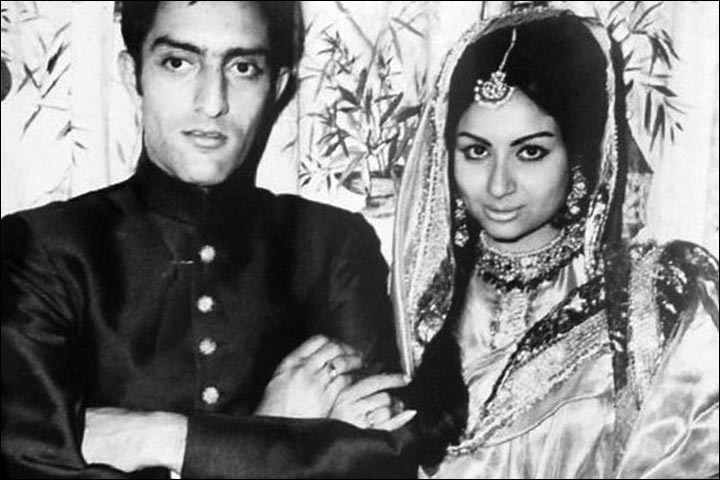 The story saw another major complication then, Mansoor was a Muslim and Sharmila was a Hindu and a love story like that was a taboo back then. The union of two religions wasn't that easy but these two lovebirds stuck together and fought their way out every hurdle. Finally, in 1969, they turned their dream into reality. Sharmila changed her religion and became Ayesha Sultana. People kept predicting that they won't last long, however, they proved everyone wrong. Love wins after all.
2. Mohammad Azharuddin and Sangeeta Bijlani
Mohammad Azharuddin was at the peak of his career when he met actress Sangeeta Bijlani in 1990. He was already married to a Hyderabadi girl Naureen. He fell in love with Sangeeta, who was struggling to get past a horrible break up. It won't be wrong to state that Sangeeta found solace in Azharuddin and they both started dating. Sangeeta for sure was labeled as a home-breaker. Their affair bloomed for six years and Azharuddin parted his way from Naureen.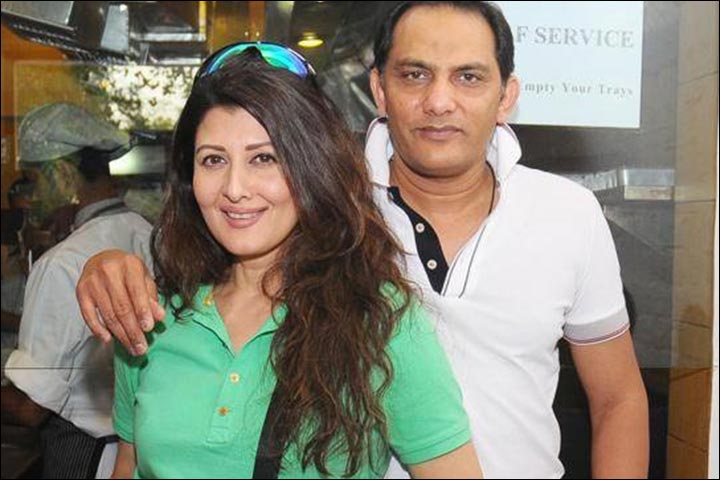 After getting a divorce he got married to Sangeeta Bijlani in 1996. However, their marriage only lasted for 12 years, they got separated in 2010 due to undisclosed reasons.
3. Yuvraj Singh and Hazel Keech
Yuvraj Singh is one of such Indian cricketers who married Bollywood actresses but was linked with various names of tinsel town. From Deepika Padukone to Kim Sharma, he dated a couple of them before he met the love of his life. When rumors of Yuvraj dating Hazel Keech started stirring, people assumed it to be another one of his affairs but their regular appearances at parties and events cleared the smog and labeled them as a power couple.
Yuvraj got engaged with Bollywood beauty in 2015 and later a year in 2016, he got married to his lady love in Chandigarh.
4. Zaheer Khan and Sagarika Ghatge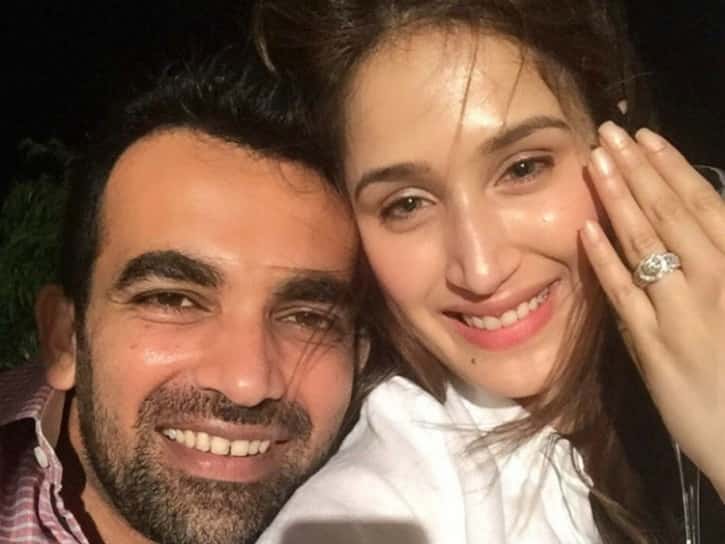 This is one such story that took almost everyone by surprise as none of them have ever been vocal about their relationship. When Zaheer Khan announced the news of his engagement to actress Sagarika Ghatge by posting a picture on Twitter on 24 April 2017, the whole nation stood stunned. Similar to their affair, they kept their marriage low profile, the couple had a registered marriage on 23 November 2017. However, they did celebrate their union by throwing a lavish reception.
5. Geeta Basra and Harbhajan Singh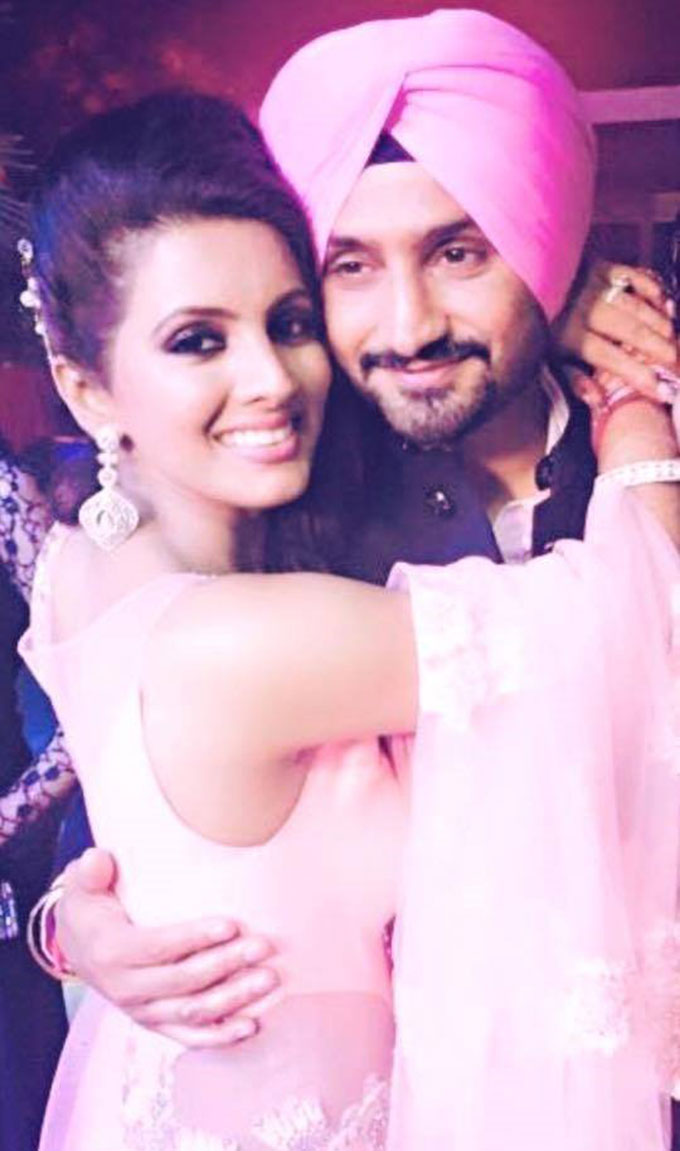 The love story of this couple is as dreamy as it can get. Harbhajan saw Geeta Basra in a song "Woh Ajnabee" and fell in love with her. He immediately wanted to meet her however, Geeta turned him down for a couple of times. Finally, she went on a date with him and they became friends. The luck played from Harbhajan's side and finally, Geeta too fell for him. After being good friends for more than a year Harbhajan finally married Geeta on 29 October 2017.
6. Virat Kohli And Anushka Sharma
Almost everyone knows how it happened. They met on the sets of a Shampoo commercial, fell for each other, dated for several years, then parted their ways in 2016 only to realize that they can't live without each other. These lovebirds became a favorite couple of India and the rumors of their marriage started cooking in the air, however, both Virat and Anushka thrashed these rumors only to give people the biggest surprise of 2017.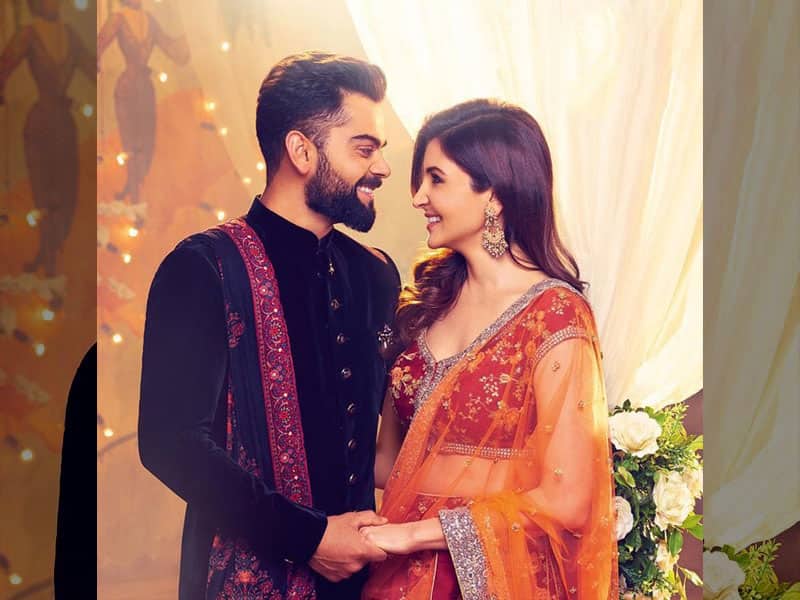 In the first week of December, a video was circulated which indicated that Anushka and Virat are getting married on 11 December. However, no one was sure and while they kept the world guessing, they actually did marry on 11 December 2017 in a close-knit function in Italy.
While these were the success stories of Indian Cricketers who married Bollywood actresses, there were some affairs who never lasted long and got bold by fate. After Virat and Anushka got hitched we are craving to have a new couple to replace them, let's see who gets next in line.
20 December 2017
Avni S. Singh