2017 ended with women from all over the world expressing their anger towards sexual misconducts that they had to go through, all their lives. Me Too movement emerged from the ashes of Harvey Weinstein's past and it later went on to give birth to the Time's Up movement.
Through this movement, women from Hollywood made a clear stance against every and any kind of sexual misconduct happening in the industry, as well as in other professions too. Apart from wearing Time's Up pins and giving powerful speeches, they decided to do it by wearing black to the award show.
It was a clear indication that black was worn as a sign of mourning and the world loved every bit of it. Now, it seems the Hollywood isn't done using the black dress protest to address sexual misconduct and gender inequality.
As per Vogue, Condé Nast, eBay, and designers of those beautiful black gowns have decided to partner up with the Time's Up movement and auction off 39 of the black gowns and even tuxedos from the Golden Globes red carpet.
The proceeds of this auction will directly benefit the Time's Up Legal Defense Fund.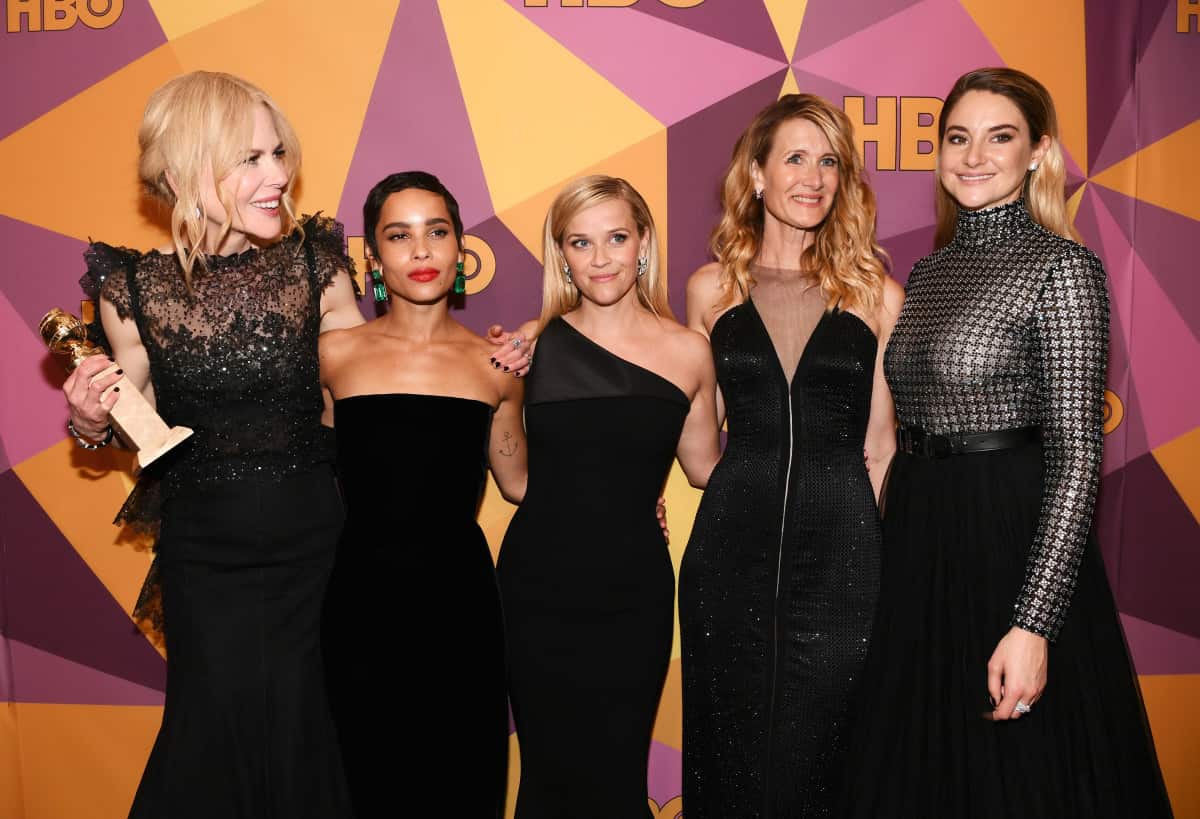 These 39 beautiful gowns include Reese Witherspoon's Zac Posen full-skirt gown, Meryl Streep's Vera Wang gown, Nicole Kidman's Givenchy dress, Zoe Kravitz's sleek Saint Laurent column dress and many such statement pieces from the night that created history. We all know about the future of these award show gowns, had it been any other award show or night, but what would be done to particular pieces was a question that arrived in everyone's mind.
However, now that we know about it, the decision seems stronger than ever. This way, people who were interested in getting their hands on some really interesting fashion pieces can make their dreams come true while doing it for a much greater cause.
In a statement, Anna Wintour, the Editor-In-Chief of Vogue and artistic director of Condé Nast stated the importance of using style to "support meaningful social change."
"Through this auction that will take place on eBay, and harnessing the compelling pull of both fashion and activism, we're hopeful that the black dresses worn at this year's historic Golden Globe Awards will raise funds for the Time's Up initiative, and serve to support the stories and voices of those who have been victims of sexual misconduct," Wintour said.
The auction will start from January 19 and will last through January 26.
Jyotsna Amla