The name of the movie suggests- No Time to Die. But instead, for real, the film's release having run into yet another day makes the following the blaring truth for James Bond fans: No time to release the film!
Directed by Cary Joji Fukunama, and made on a budget that apparently has run into 250 million US dollars, it appears that Her Majesty's finest agent will take yet more time before appearing in front of worldwide audiences.
Blame nothing on Bond, blame it on 'No Time To Die' running into yet another delay, the most dominant albeit sad bit of breaking news from the world of Hollywood!
The breaking story also means that none of the US cinemas shall have any blockbuster (forthcoming) film release until (at least) Christmas.
Well, the only thing one can say with a lump in the throat is that what a pathetic sad year has 2020 been- right?
Not always does the world run into any kind of trouble as to be hitting a pause button on a James Bond movie. Well, none of us expected this in the least, well not if the film promised a return of the familiar gun-slinging cloak-and-dagger run in with the world's most lethal spy- right?
The film's release, according to confirmed reports from Hollywood seems to suggest, has been pushed to 2021. The last thing any James Bond fan would have wanted- one who's traversed the ultra-sassy, surreal, and explosive world where legends like Roger Moore, Sir Sean Connery, and Pierce Brosnan have been the headlining material- would've been a delay.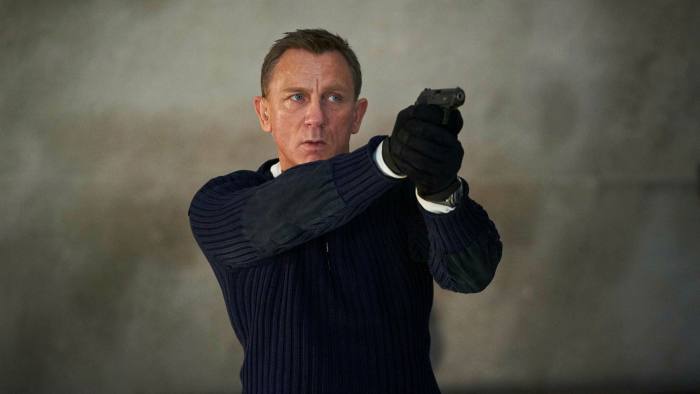 But it is still a few months to go before one can admire Daniel Craig mustering up his cool smirk, boasting that typical suave British snigger on the big screen!
A recent report published on leading economic and business journal Money Control (moneycontrol.com) happened to report on the aforementioned development in greater detail:
No Time To Die was originally supposed to open in April 2020 but was pushed back to November 12 in the U.K. and November 20 in the US It was one of the first Hollywood films to abandon its release before cinemas in the US shut down in mid-March because of the coronavirus pandemic.
MGM, Universal and Bond producers, Michael G. Wilson and Barbara Broccoli, said on Twitter on Friday that the 25th installment in the franchise will now open globally on April 2, 2021.
Furthermore, one of the most anticipated charms associated with No Time To Die is the on-screen chemistry between Ana de Armas, the 32-year-old Cuban-Spanish, head-turner and Craig as Double-O Seven!
Prior to this, while Ana has been seen in flicks like Knock-Knock (Also starring Keanu Reeves, some of Daniel Craig's most wonderful turnouts, outside of James Bond are in films like Munich, Road to Perdition, and Layer Cake (to quote a few movies).
Also Read: Could We Soon Get To See Tom Cruise As Iron Man?
But the icing on the cake or shall we say, the most prized revolver on the floor where it comes to No Time To Die is the part of Rami Malek (Bohemian Rhapsody) as the great James Bond antithesis. Soon then, hopefully!