What happens when you get James Franco and Maggie Gyllenhaal together? Well, fireworks, but of course. It's the rare combination of getting a grizzly and the Bigfoot. Or, in other words, you could say, it means getting the fire to meet with ice.
With an air of notoriety in her eyes, that familiar twinkle and, the familiar locks- Maggie Gyllenhaal is quite simply, unavoidable.
She was hot in Monalisa Smile, she was gregarious in The Secretary but now, there are saying, she's quite the cat on the hot tin roof in the upcoming flick, "The Deuce."
In what is believed to be quite an emphatic pairing, Maggie Gyllenhaal will get a chance to romance everyone's favourite James Franco on-screen, in what could be a jazzy, spicy romantic alignment that one doesn't get to see all that often.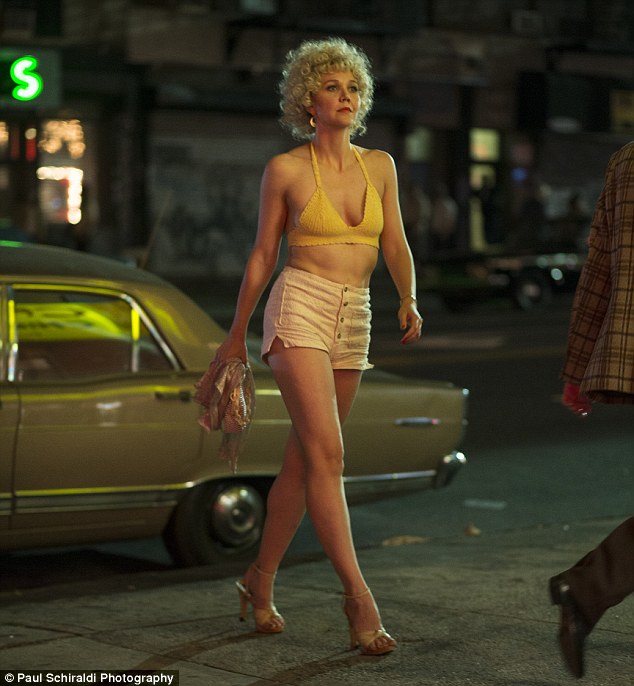 An actress who's every bit as charming as she is intelligent, a perfect combo of beauty and brains, Maggie Gyllenhaal has established her acting credentials in the past already. In "An Honourable Woman"- based on the chaotic events in the Middle East, Maggie was quite unputdownable as a diplomat trying to find her bearings and exhibit some chaos control in a land that's hardly known for avoiding chaos.
Now, the big news is here and this one is all set to keep the Hollywood fans on their knees, cringing with excitement.
Based on the underground tale of the sex scene in the New York City (Big Apple) during the notorious 1970s, The Deuce is quite a departure from anything usual that we have seen Maggie Gyllenhaal in, in the recent times.
Playing the role of a hooker who goes through a period of emotional upheaval and financial struggle, Maggie will be seen opposite the very handsome and versatile James Franco, who's every bit as crazy as he's beautiful. Although, this time, James will be seen in a less comedic role wherein he will be donning the hat of a fixer; a guy who gets others' the women. It ought to be asked, how interesting is that?
At 40, but looking not a year beyond 30, the ever-young, always-resplendent and very pleasing Maggie Gyllenhaal also made some rather interesting observations about her involvement in high-octane sex-scenes, that her films often require her to perform. And boy, did she get candid about accepting something or what?
Well, let it be asked, can you guess what Maggie might have said in that regard?
Apparently, making a full disclosure about her natural ability to adapt to this rather demanding part of an actor's on-screen rigour, Maggie Gyllenhaal confessed to feeling 'quite at home' when it comes to performing scenes in the full nude.
And that is not all, there were other interesting 'confessions' that she'd add. She also said that since the upcoming movie "The Deuce" required her to perform some rather extraordinarily pulsating and raunchy sequences, she was able to get 'it' quite well.
Now, one wonders what this 'it' might actually be. Isn't it?
Well, of course, it was in regards to the orgasms. Making a rather pleasantly shocking statement, Maggie shared honestly that it's not that hard for her to get orgasms on the screen. Now, at a time where people are purely 'acting' and staying true to their part, this is something, pleasantly bold and confessional, isn't it?
In her latest, yet to be released Hollywood film, she is about to essay the role of Candy, a woman stuck in the underground New York City sex-trade.
She also made another important confession in regards to this new feature film and in a discussion with renowned British tabloid Daily Mail, shared the following:
In the interview, she also spoke out on how she prepared for her role as Candy and that her research did, in fact, include watching some 70's porn.
Maggie Gyllenhaal sports blonde curly hair in The Deuce, something that is also an interesting paradigm shift from her usual on-screen appearances.