It's been described as a successful bloodshot aim at the bull's eye in making action movies a remarkable and memorable success. Usually, any movie starring Keanu Reeves is bound to get traction but when the Lebanon-born donned the role of star hitman in the famous John Wick-series, it was quite different and what could be described for the lack of a better word- a fascinating saga.
After having already done two successful instalments of John Wick, the first two parts introducing us to Keanu's suave hitman avatar roaming around the streets both heavily armed and disarmed, on the run, word was out that a third film might be on the cusp, at least sometime in the future.
Come 2018, it seems the pace at which Keanu is shooting for the third-part in the mega-successful John Wick enterprise, we may have the latest film sometime before the end of 2018 itself. The fans would want nothing else apart from having the possibility of seeing a truly exceptionally directed and pulsating action thriller as early as possible, truth be told.
So recently, when Keanu was found sporting blood marks on his face, evidently shooting a blazing action ensemble from the famous John Wick series in the streets of NYC, there was much anticipation as to what was going on and what part of the movie was being shot. What's known, so far is that Chapter 3 in the John Wick series has New York City, once again at the backdrop of the narrative and the legendary destination plays an important part in the storyline, if not featuring in every single shot in the frame.
Keanu, busy in an immensely challenging shooting schedule seemingly kept the makeup department busy, sporting cut marks across his cheeks, jawline, nose and chin. A mere look at the handsome actor often described as 'ageless', could tell you that the third part of the keenly-followed action franchise can be expected to roll out, once again, some feisty and charismatic sequences.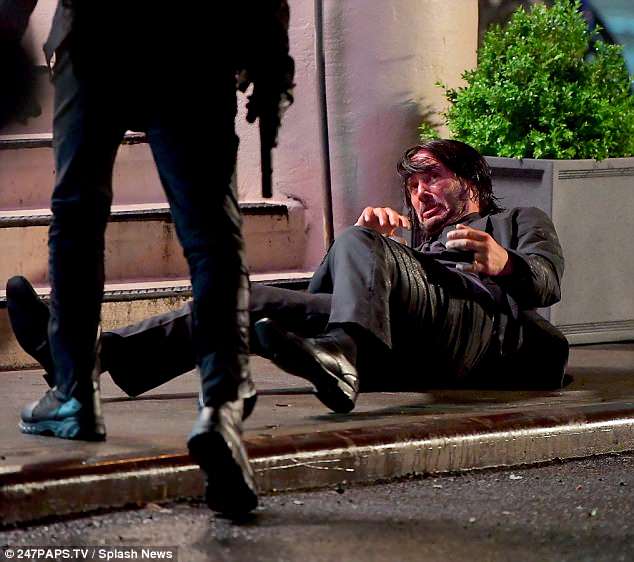 Armed with nothing but a sling of dicy and explosive gun works and a pitbull for a company, Keanu's widely-followed movie character is among the most successful implants in Hollywood's long-list of action thriller movie franchises. What will be the most interesting part of the film would be to follow what happens to John Wick, the much-dreaded hitman in the wake of a massive $14 million global open contract on his life.
How far can Wick possibly run to evade being taken down by a cavalcade of nefarious and hate-inflicted criminal syndicates and hitmen? Keanu was snapped several times by the Paparazzi in the wake of shooting for a sequence in the rains. Implicit in the part of Keanu as John Wick is the character-driven assassin's all-black ensemble, a unique structure to a dark, explosive albeit grimly narrative. First released back in 2014, John Wick was directed by David Letich and Chad Stahelski, both gentlemen being avid stuntmen in Hollywood.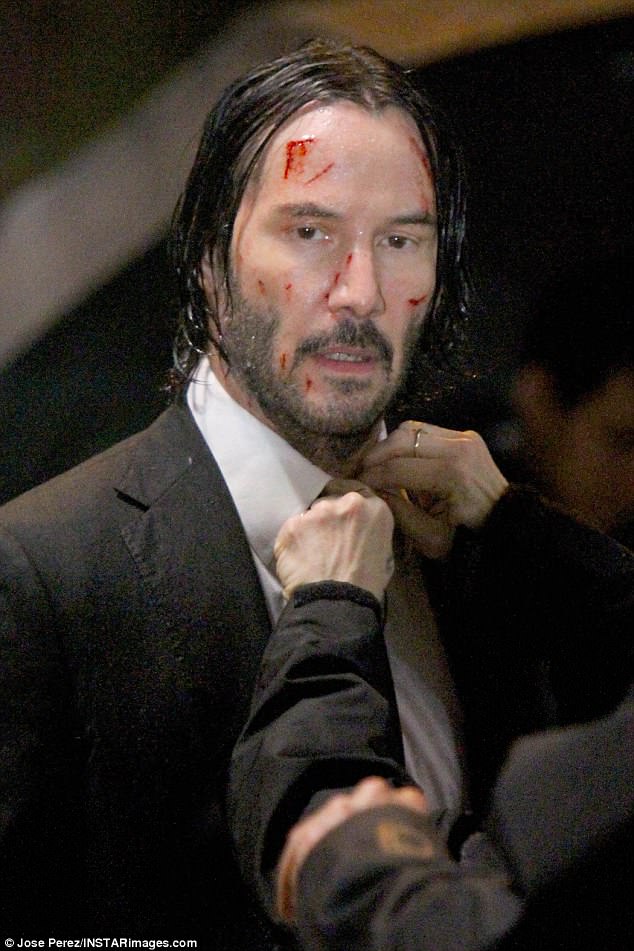 The film has continued to enjoy a massive fanfare, particularly in the United States as well as in Europe and different parts of Asia. High-octane car chases and brilliant, edgy action sequences are so much a part of a truly nervy, scintillating action thriller and one can expect only more from Keanu's third part as John Wick, as nothing else or lesser would do.