Few actors have been able to impact the big screen the way Keanu Reeves has. It seems, he's been here amid us for a while, for a long time and that, he never actually went away or astray.
When on screen, Keanu Reeves becomes an idol hard to ignore, an icon difficult to suppress, and above all, a screen god that's second to none. He's proven his mettle, time and again, in films that have dealt with various genres such as action, romance, drama, comedy, and sci-fi.
When off the screen, Keanu Reeves assumes the simple and uncomplicated life that he so willingly leads, minus any crap and shenanigans.
For someone who never had any privileges of life nor any shortcuts to Hollywood, having run away from his Canadian life in that Volvo to Los Angeles, success came to greet Keanu eventually but didn't leave a shallow impact on the man behind such iconic hits such as Bill and Ted's Excellent Adventure, The Matrix, A Walk In The Clouds, Sweet November, and many more.
Importantly, if there's been an anchor in Keanu Reeves' life then it's his equation with the many women. But wait, don't jump to conclusions. Mr. John Wick isn't some random bloke who'd do anything to get some cheap attention from the opposite sex.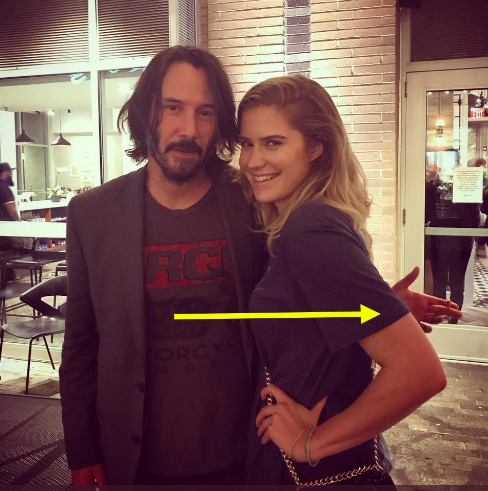 Theatrics done aside, his relationship with this poignant and heartening gender is about as candid and honest as is a mother's love for her newborn.
Also Read: Keanu Reeves Net Worth and How He Became World's Heartthrob
He is graceful and calm as a monk minus any desires in life or like a selfless leader in a sport's unit who puts his team ahead of him.
Unfortunately, the man's suffered a great deal having lost on several important women who've held intimate positions in his life. While he never had a stable childhood, his parents' marriage falling apart when he was ever so young, Keanu Reeves would lose his lady love early on his life.
Furthermore, he would see his sister- according to the John Wick star, his best friend- battle Leukemia, among the most life-threatening diseases ever.
While to this day, several actors and former co-stars like Sandra Bullock and Carrie Ann-Moss would maintain their profound love for the famous actor with long looks, Keanu would never marry. In fact, to this day, the evergreen actor, one who hardly looks his age- nearing 55- has managed to remain unmarried, even as a famous actor-friend Winona Ryder would maintain that during the filming of the "Bram Stoker's Dracula", the two had actually got married thanks to a priest on the sets.
That said, a thing about the man who loves to ride motorcycles so much as to have made his own (Arch Motorcycles), can be said for certain. Despite being mega-successful and having legions of female admirers around the world, Keanu keeps a graceful distance from his admirers.
There's never been an instance to this day where Reeves would indicate something ungraceful, let alone cheap or slimy with his female fans to an extent that a recent media report shared that the Beirut-born actor prefers to keep his "hands off women!"
So what is this exactly about? Here's what both die-hard fans and Reeves-phonetics ought to know: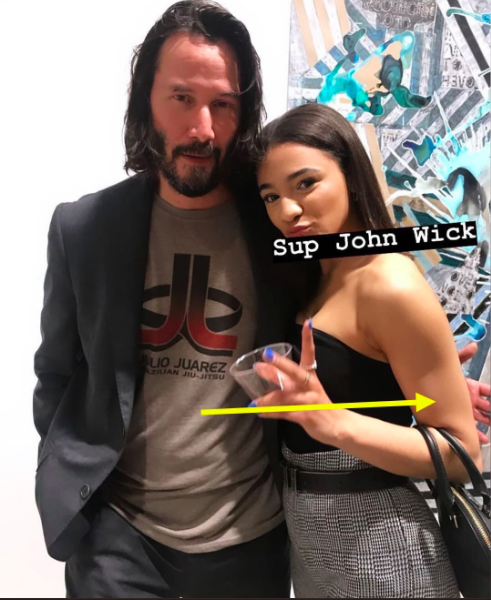 Stories about Reeves' selfless acts have circulated online for years. He once helped an entire bus full of stranded people. Legend has it that he gave a crew member on one of his movies $20,000, and drove a stranger home when her car broke down. The list goes on and on.
But when a Twitter user found several photos of the "John Wick" star hovering his hand a few inches away from the women he was posing with, the internet fell even more in love with the actor. Is Keanu intentionally not touching women's waists and the smalls of their backs? Many people believe the proof is in the pictures.
For someone who's hardly had any dearth of affection from millions around the globe for his staidly elegant and charming mannerisms, his kind conduct with the feminine gender, it could be said, may endear him even more to hundreds of thousands of women around. Isn't it?