Alright, Michael Jackson may have got the world on the disco stage but when Jennifer Lopez says "Get on the floor" then you don't want to leave it. You leave nothing to the imagination when she says "Waiting for Tonight" or "Booty" for that's Jennifer Lopez that we're talking about.
One doesn't quite know what's the secret of Jennifer Lopez. Is it her age-defying looks- would you believe it that she's turned 49- or her incandescence in front of the camera that adds to her charm?
What one does know, in fact, is that some people are born to entertain and they give it their everything. Probably the same cannot be said for other pop culture stars such as Britanny, Christian Aguillera or even Shakira for that matter for the one simple reason that in the urge to garner worldwide fans, they somewhere lost themselves in the muddle.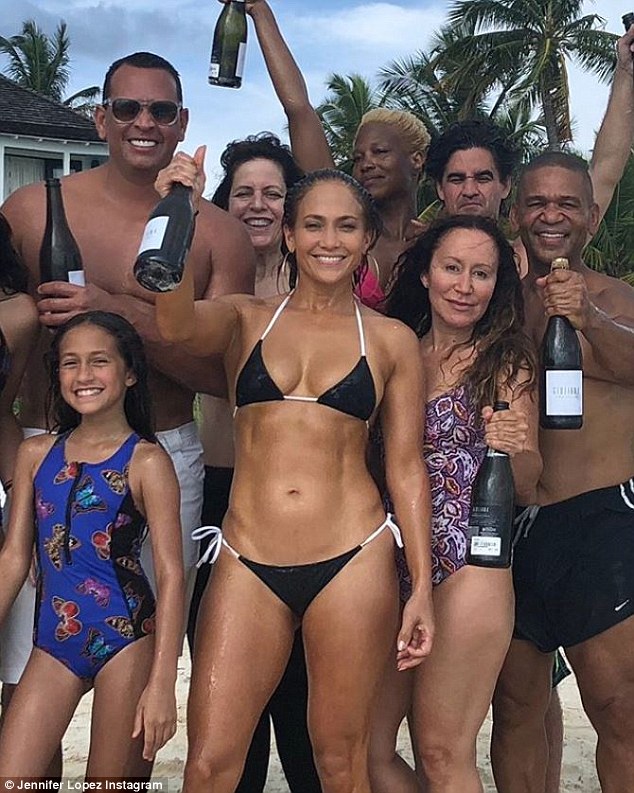 Somewhere amid fame, Britanny lost the plot, Christina put on puddles of weight and no one knows where Nicole Scherzinger. Isn't it? Today, one doesn't know what happened to Shakira- who was blessed with arguably the best vocal prowess anyone had seen in the longest time.
Katy Perry isn't exactly a sensation anymore and the hugely talented Beyonce is simply too laidback or chilling out. But the one woman who's only grown from strength to strength is Jennifer Lopez.
Latina beauty, that sounds alright, isn't it? Ageless and blessed with a sense of timelessness about her- no one can thwart her fame or dampen her spirits or popularity. In an age of collaboration, one thought, Jennifer Lopez did the right thing by collaborating with Pitbull and the likes. That didn't harm her popularity one bit, it can be said.
Having that said that what better way to have brought in her 49th than to be partying out at the beach flanked with her loved ones? In a jaw-dropping tiny, two-piece Jennifer rocked the show bringing in her special date with her near and dear ones at the Bahamas. Leaving nothing for tomorrows, seemingly submerged in the massive fanfare for the present moment- what stood out wasn't just oodles of happiness the famous singer-performer was flanked with.
Rather, how fightingly fit she seems at an age where probably most others in the showbiz look extraordinarily out of shape. If you were to switch your attention to say a Julia Roberts or Robin Wright Penn, probably a couple of years elder to JLo, would you say they look as young and graceful as the Latina diva?
But out here in the restlessly charming abandonment of the Bahamas, Jennifer Lopez partied non-stop and posed with her family holding a bottle of champagne. The very next morning, she would post some interesting rather cuddly snaps on popular social media platform Instagram.
In an age where plus-size models are 'in', Jennifer's svelte figure proves why it's about the curves.
She would also lovingly share her own snaps on with the following punchline- "Current birthday situation… yup,' the I'm Real crooner captioned a shot of her in her two-piece surrounded by Alex and the ones closest to them."
In the shot, J Lo sports a black and white bikini that shows off her fit figure and amazing abs.
She accessorized her outfit with large, silver hooped earrings and white, manicured nails. At present, her career going stable and strong and her love-life all sorted having gone head-over-heels for Alex Rodriguez, probably there's nothing that is not right in the professional dancer's career and personal life.
That may be the reason why her prescient talent came out well in an ageless number- Jenny From The Block! How many hearts has she broken? How many is she still breaking- there's no stopping JLo yo!