Thriller genre movies are very popular ones especially among youngsters and teenagers. The cutting edge drama, nail biting suspense or scary sensations all creates an adrenaline rush among the viewers. Experiencing such emotions and feelings while watching them makes such movies a memorable experience. Thriller movies come under the fiction genre of storytelling. In the history of movies we have seen some really crazy and scary movies but watching them all is an impossible task. So, to help you out here is the list of the best thriller movies of all times, which is as follows:
1. Joker (2019)
Genre : Crime, Mystery, Thriller
Cast: Joaquin Phoenix, Robert De Niro, Zazie Beetz, Glenn Flesher & others.
Director: Todd Phillips
Storyline: This is the story of an aspiring stand-up comic artist, Arthur Fleck, who works as a clown. He is suffering from a neurological disorder that leads to uncontrollable laughter in most unwanted places or situations. How he gets involved in crime and from there he turns into this iconic villain. It is a must watch and truly can be called as one of the best thriller movies of all times for its fabulous storyline, characterization and mind blowing performances. 
2. The Silence Of The Lambs (1991)
Genre: Crime, Drama, Thriller
Cast: Jodie Foster, Anthony Hopkins, Lawrence A. Bonney, & others.
Director: Jonathan Demme
This movie can be touted as one of the best crime thrillers of all time as it revolves around a young F.B.I cadet who takes the help of an incarcerated and manipulative cannibal killer to help catch another serial killer, a madman who kills his victims by sinking them. 
3. The Dark Knight (2008)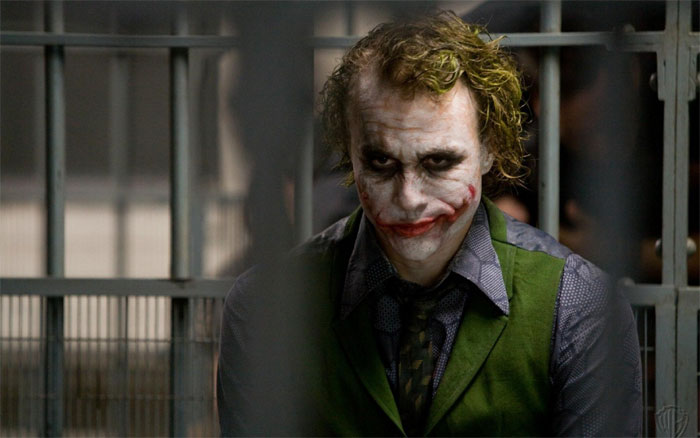 Genre: Action, Crime, Drama, Thriller
Cast: Christian Bale, Heath Ledger, Aaron Eckhart, Michael Caine, & others.
Director: Christopher Nolan
This movie is a perfect amalgamation of science fiction (super heroes) with a thriller angle, which is brought by the psychopath menace called the Joker. When the Joker creates havoc and chaos in Gotham city, Batman must accept one of the colossal physical and psychological tests of his life in order to fight injustice and save humanity.
4. Inception (2010)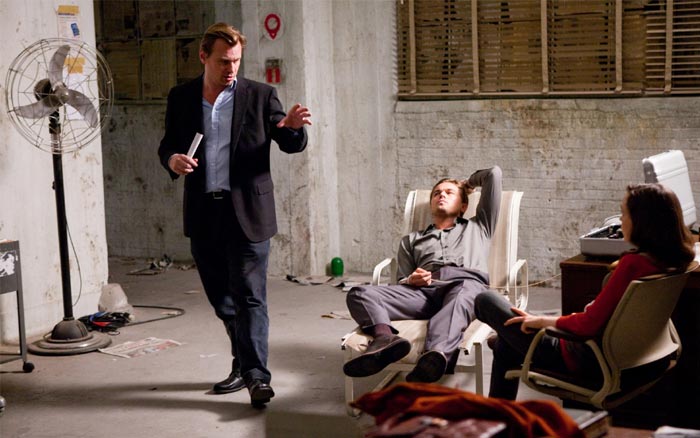 Genre: Action, Adventure, Sci-Fi
Cast: Leonardo DiCaprio, Joseph Gordon-Levitt, Elliot Page, & others.
Director: Christopher Nolan
Another masterpiece by director Christopher Nolan Inception surely tops the list of the best thriller movies of all times. It is a movie that not only haunts your inner voice but also makes you go through the world of thoughts and dreams. Dominic Cobb, a skilled thief, who can steal, extract, valuable secrets from an unconscious state of the body (dreams). This extraordinary rare ability makes him a coveted player of the corporate world. But as they say, every power comes with a price. So how this drama and thriller unfolds and leads to so many twists and turns is the story of Inception. 
5. Psycho (1960)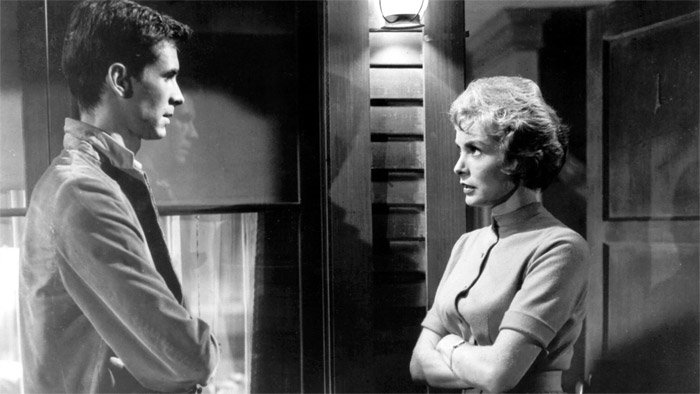 Genre: Horror, Mystery, Thriller
Cast: Anthony Perkins, Janet Leigh, Vera Mies, John Gavin, & others.
Director: Alfred Hitchcock
This Movie is a classic thriller adapted from the novel titled "Psycho" written by Robert Bloch. The film shows the encounter between a secretary (Marion Crane) hiding at a secluded motel after stealing money from her employer and motel's owner cum manager Norman Bates. How and what happens between them is the crux of this best thriller movie of all time.  
6. The Sixth Sense (1999)
Genre: Drama, Mystery, Thriller
Cast: Bruce Willis, Haley Joel Osment, Olivia Williams, Toni Collette, & others.
Director: M.Night Shyamalan
This is a highly appreciated thriller movie of all times which revolves around a child psychologist Dr. Malcolm Crowe, who works with a young nine year old boy Cole Sear, who claims that he can see and talk to ghosts. So how the story unfolds between the two main characters is the basis of the psychological thriller.  
7. Gone Girl (2014)
Genre: Drama, Mystery, Thriller
Cast: Ben Affleck, Rosamund Pike, Neil Pattrick Harris, Tyler Perry, & Others.
Director: David Fincher
The storyline of this mystery thriller revolves around an influential couple Nick Dunne and Amy, who represents a rosy picture of their marriage. However, Amy goes missing on the day of their 5th wedding anniversary and Nick becomes the prime suspect under the circumstances. How the drama unfolds and what's the truth of their relationship is the basic plot of one of the best thriller movies of all times.    
8. Fatal Attraction (1987)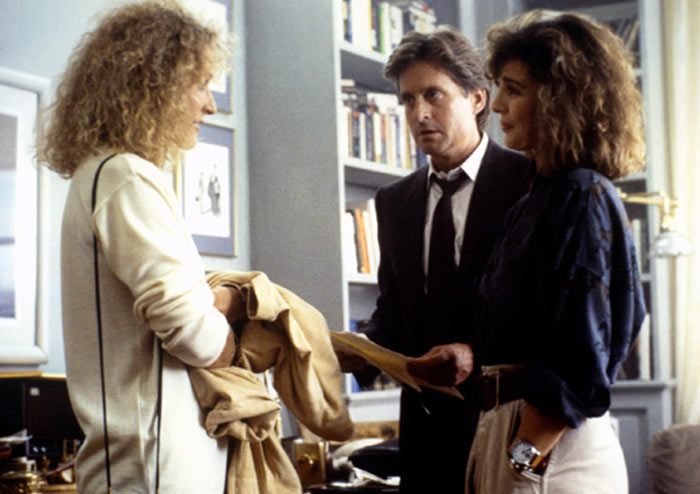 Genre: Drama, Thriller, Romance
Cast: Michael Douglas, Glenn Close, Anne Archer, & others.
Director: Adrian Lyne
As the name suggests this movie is about romance, and attraction with a thrilling twist to it. This is one of the old classic thriller movies which takes place in every possible list of the best thriller movies of all times. This movie is about a married man's one night stand that comes back to haunt him when that woman begins to stalk him and his family.  
Also Read – The Best War Movies Of All Times
9. Chinatown (1974)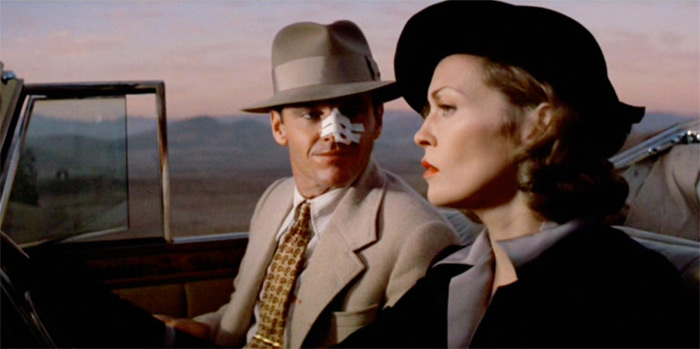 Genre: Drama, Mystery, Thriller
Cast: Jack Nicholson, Faye Dunaway, John Huston, Perry Lopez, & others.
Director: Roman Polanski
This movie is not your usual thriller as it involves human emotions like jealousy, suspicion, betrayal, etc. The story revolves around a private detective, J.J. Gittes, hired by Evelyn Mulwray to investigate her husband's activities. Initially, he thinks it to be a regular case of infidelity but to his surprise, things are far more complex, when he meets the real Mrs. Mulwray. How things become more intricate when Mrs. Mulwray dies. How he became tangled in a trail of corruption and deceit. So, to know what happens and how J.J comes out of this case watch this thrilling story. 
10. Basic Instinct (1992)
Genre: Thriller, Mystery and Romance
Cast: Sharon Stone, Michael Douglas, George Dzundra, & others.
Director: Paul Verhoeven
This is surely one of the best thriller movies of all times with a twist of erotic romance. The story is about a mysterious and beautiful crime novelist, Catherine Tramell, who becomes a suspect when she is linked to the brutal death of a rock star. Enters homicide detective Nick Curran, who is lured by Catherine into an intense relationship during the investigation. On the other hand, the case becomes more complicated with the death of more people and the suspect is Beth Garner, who is Nick's lover.
As we all know there are other great thriller movies like Prisoners, The Girl With The Dragon Tattoo, Agro, Black Swan, Nocturnal Animals, The Revenant, etc but to discuss and cover all in a limited time is impossible. So grab your remote and enjoy the experience of some of the best stories and marvelous performances.