Chris Evans, or may I say the Captain America of our generation, turns 36 today and while everything seems to be amazing about Evans, there are just some things that make him an all the more enticing person to know. The actor who started his career in 2001, and is in no mood to end it any soon, is someone with a lot of conviction and gratitude when it comes to his massive fan-following.
Still close to his roots, Evans often admits that he's still not sure if he, in fact, would want to be an actor for the rest of his life. And, while Captain America gave him stature in the industry and the world, this not the first comic book character that Evans has donned in his career. In 2005, Chris Evan played the role of Johnny Storm in "Fantastic Four" and was also in the sequel to the film which released in 2007.
Born as Christopher Robert Evans on 13 June 1981 in Boston, Massachusetts, USA, he was the third child of Robert and Lisa Evans. Chris has often admitted that he has followed his elder sister's footsteps when it comes to acting in school plays.
Now, as Evans turns 36, we decided to gather some lesser known facts about Chris Evans The Captain America. While some of these are revolved around his journey with the character, a majority of these come from his personal life.
Check out the facts here:
1. Rejected Captain America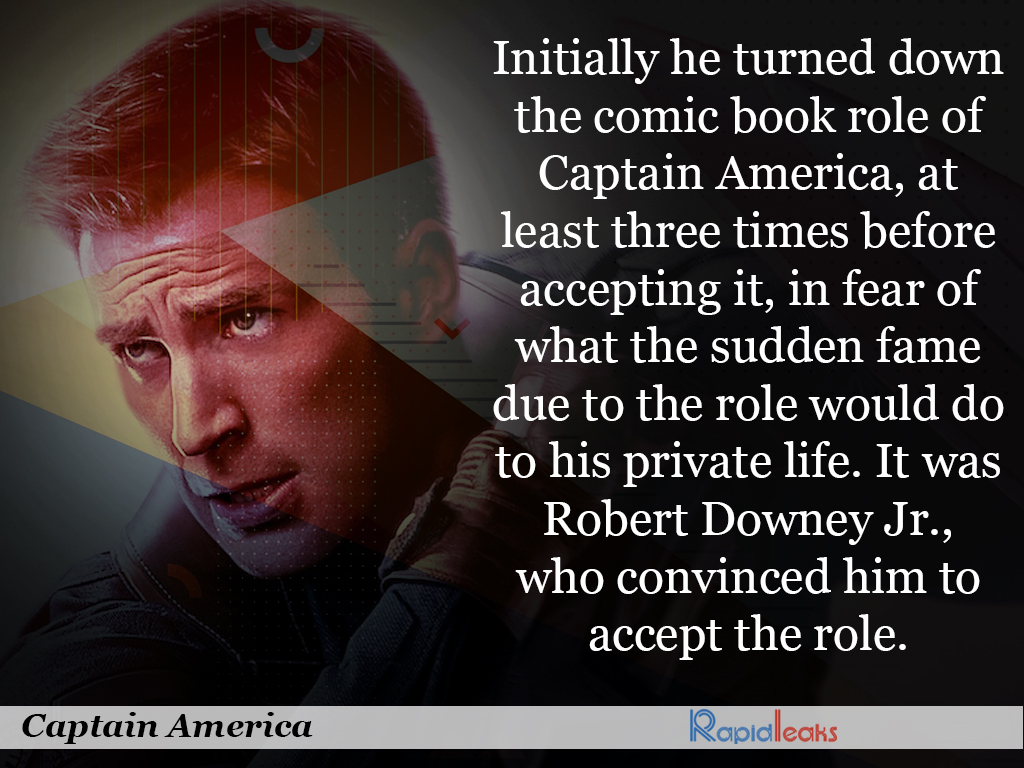 2. Why he Chose Acting career?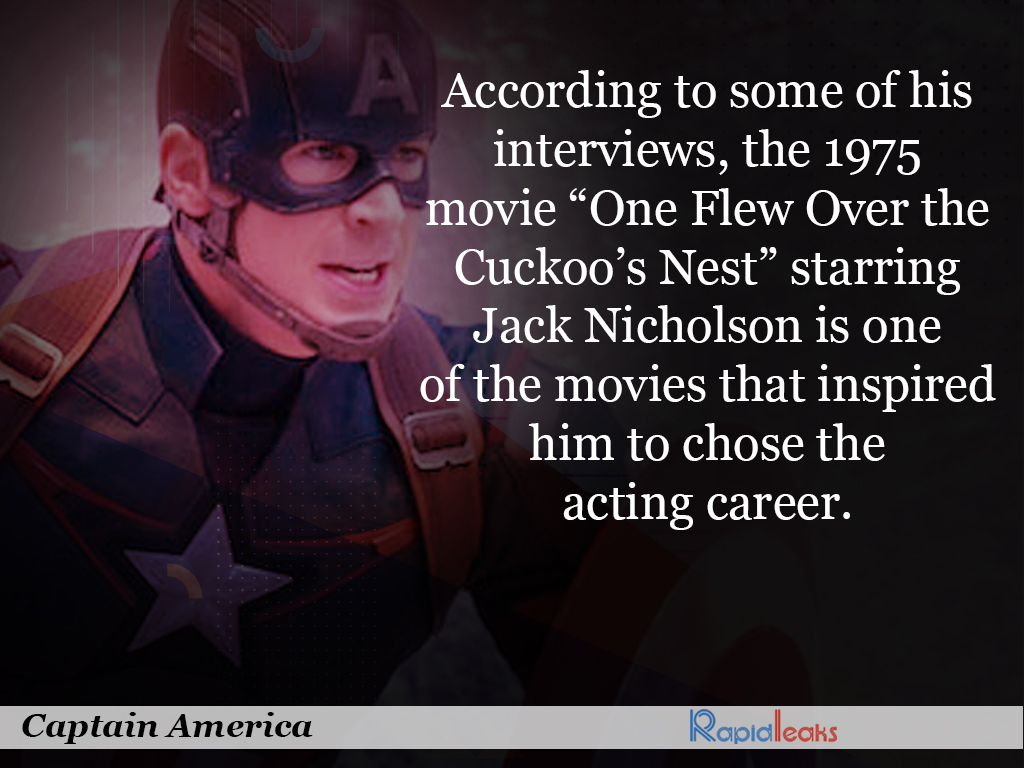 3. Chris Evans featured in the list of Sexiest Stars.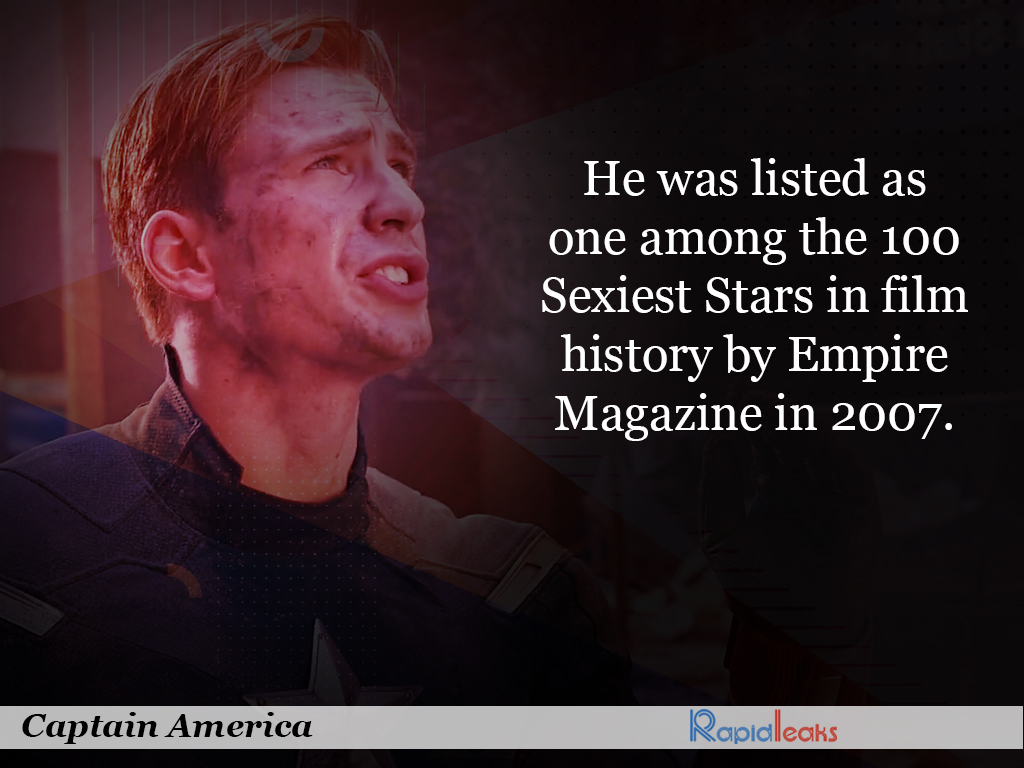 4. If he really wants to be a movie-star?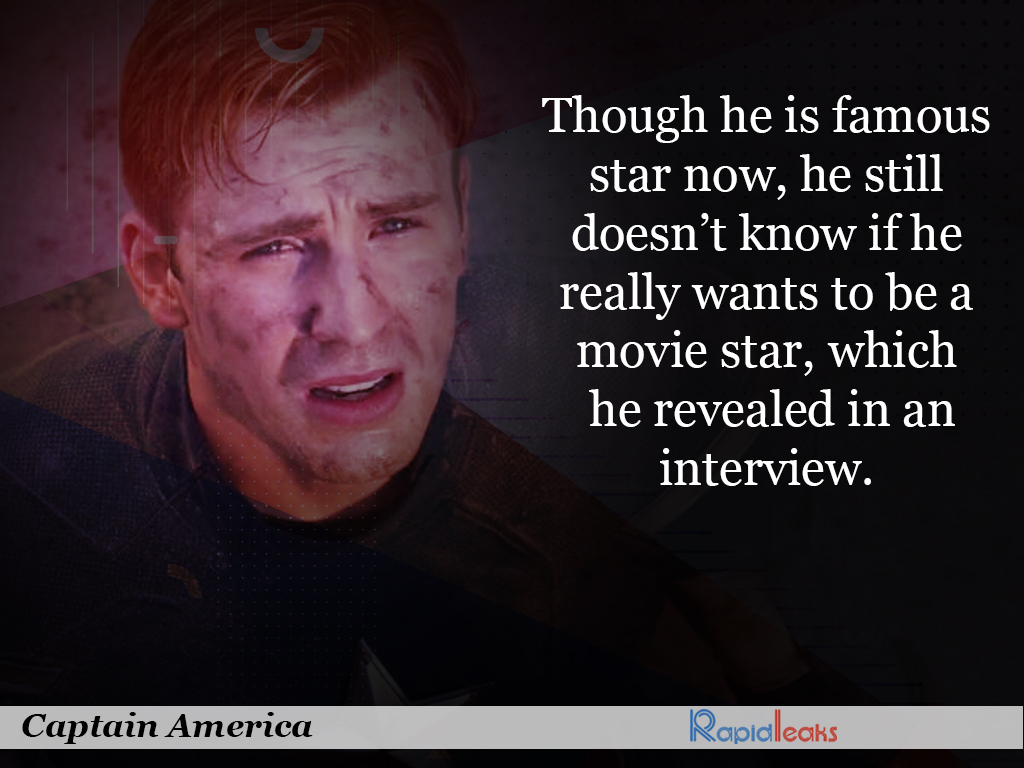 5. Not a Comic Fan.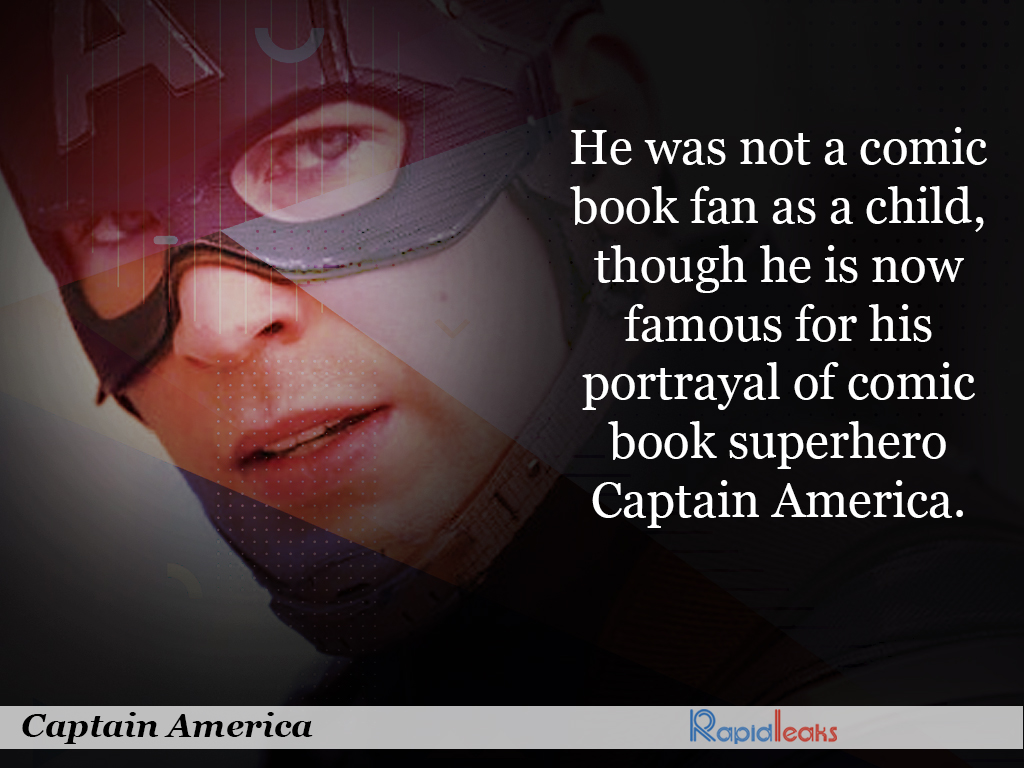 6. Addiction to Tattoos
7. A Book Lover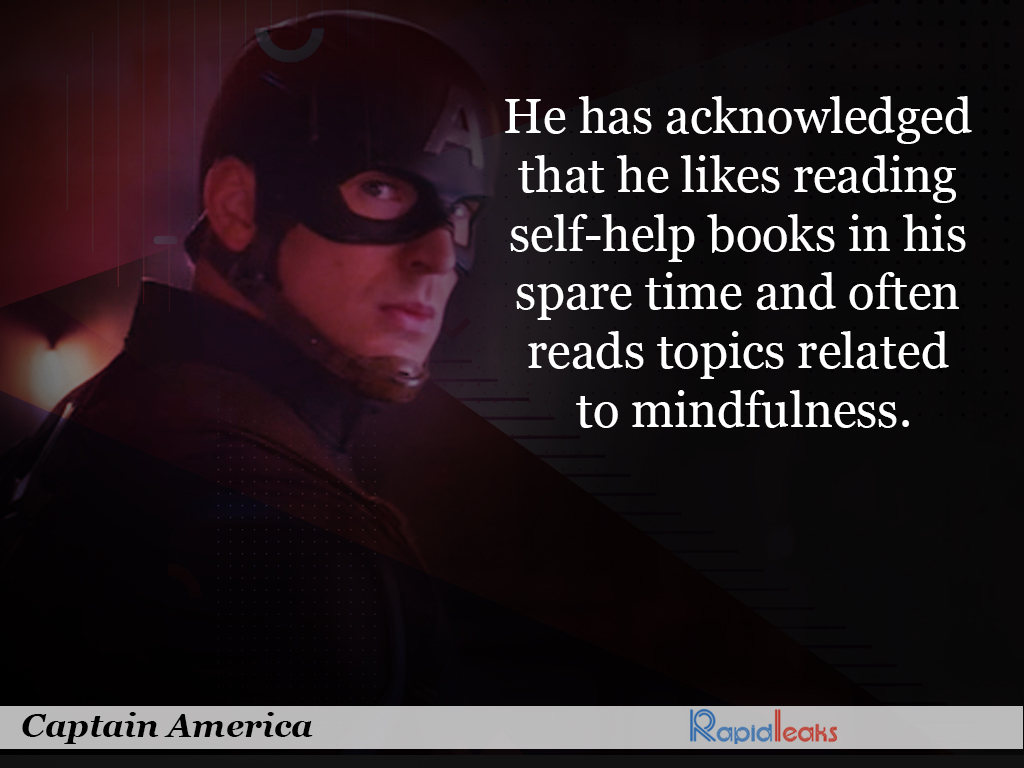 8. A Disney Fanatic
9. Chris Evans – The Dialogue Writer
10. A Superhero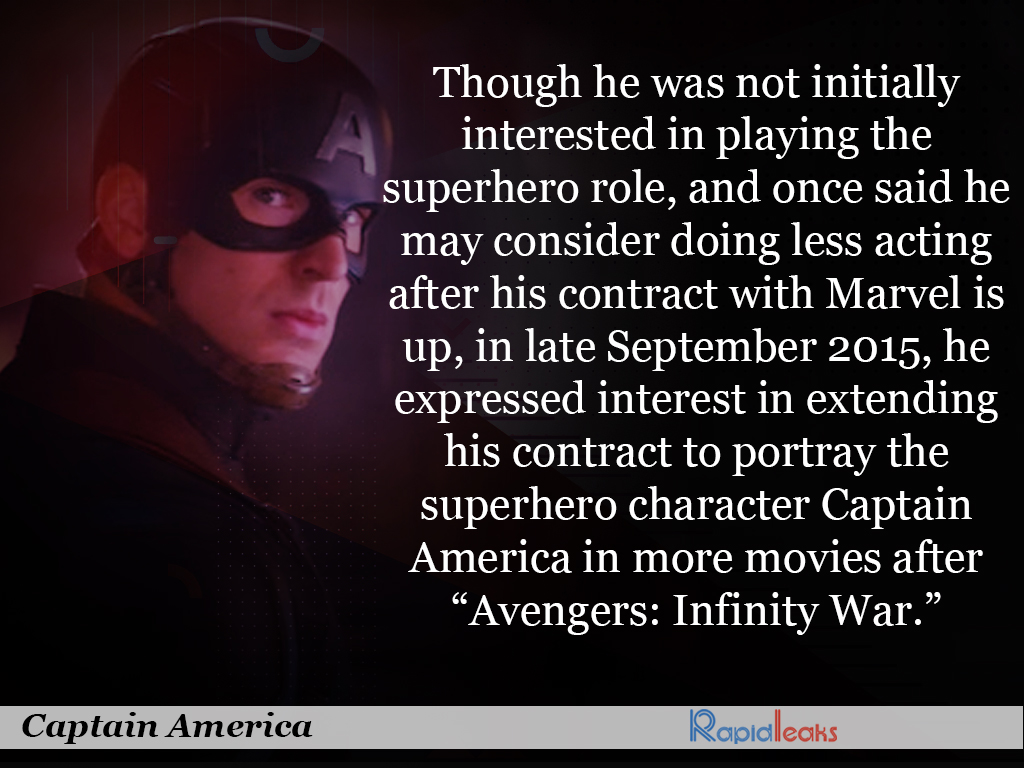 These are some of the lesser known yet interesting facts about Chris Evans which will definitely amaze you.
13th June 2017
Jyotsna Amla