Twinkle Khanna has magically been transformed into the messiah we all were waiting for, to come out of Bollywood and speak up about the atrocities faced by everyone in this country. Her magic involves words and statements that she has given over the course of time and continues to make a statement with.
She has a way with words and can make anyone fall in love with her blunt and authentic version of herself. She writes a weekly column for a daily and tackles a variety of different struggles and problems, the country faces, with sarcasm in its purest form. Along with her column, her Twitter is also the best place to catch the woman live with her wit.
In the recent past, Twinkle Khanna has written two books, made a movie on one featuring her's truly and spoke a lot about the struggles women go through in this country, in terms of menstruation and sanitary napkins. Here are 9 statements by Twinkle Khanna that caused a huge uproar and went on to make headlines with them.
1. Listen, guys, listen! And, learn too.
2. If you look at it in that way, she is kinda true with her words.
3. Sarcasm with comedy is Twinkle Khanna's forte.
4. Well, she has been married for 15 years, she knows the truth.
5. Haven't we all done this at some point or the other?
6. This is pure gold.
7. Only the desi way!
8. India and its strange strange rules.
9. Make friends like a sari and keep them close to you, always.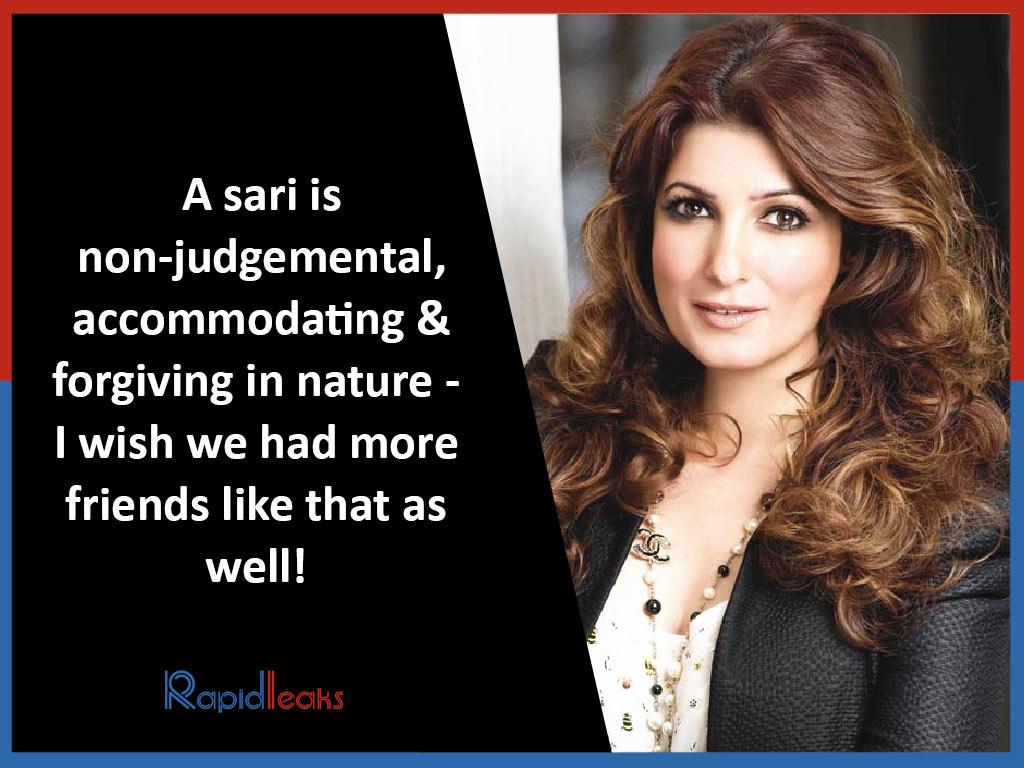 Glad Twinkle Khanna's Bollywood career didn't work out or else we would never be able to meet this side of her.
Jyotsna Amla