Love Lust and Confusion on Viu was a success among the viewers. They could relate with the characters and more importantly, they were able to relate with the problems they come across, especially the lead, Poroma Sarkar. She is your average millennial, on paper, from Kolkata with dreams to live her life to the fullest in Bombay for a few months before she gets married to her long-time boyfriend, turned fiance. However, there are a lot of twists and turns that occur over the course of these few months.
She comes across various interesting guys and girls, and that is what created a lot of interesting situations and chaos in everyone's life.
Since the next season has already started premiering on Viu we got in touch with Tara Alisha Berry, the lead of the show, and asked her some really interesting questions about her character, about the show and what all could be expected from the newest season. Here is what all she had to say and disclose about the upcoming season.
How is second season of Love Lust and Confusion is different from the first season?
It is different in that all the characters are now a little grown up. Poroma in season 1 was exploring herself, what she wanted, what direction she should take various aspects of her life in and toward the end she thought she found that direction but in this season as everyone has seen already, in episodes 1 to 5 which are on Viu, things didn't work out the way she'd hoped and so now she is aspiring to change, to be different from how she had been. She wants to be mature and she knows what she wants in many aspects of her life but is still figuring out with others. She's trying to work through her confusions in a different way in this season.
Do you relate with your character in your personal life, in any sense or way?
I can relate to each and everyone one of the characters in the show. There is some aspect of each one's personality that I can relate to and Victor, our director and writer of the show, gets full credit for this because the characters are written so well. I think most people would find some connect or the other. He's kept them all so real and so you can't help but connect.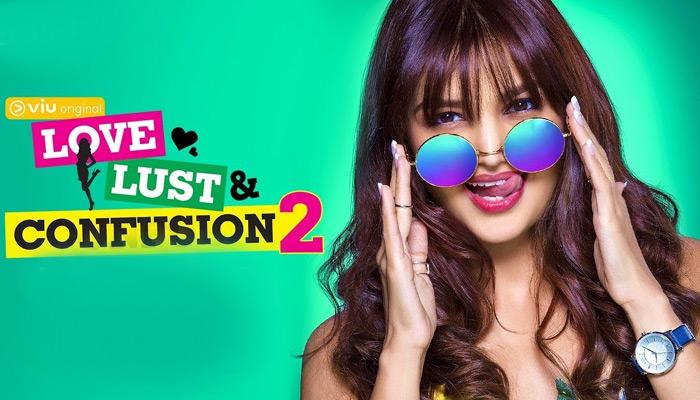 What do you feel is the best and the worst trait of your character in the series?
I feel the best trait of my character is that she doesn't get defensive when she knows she has done something wrong. Anytime she is called out for doing anything wrong she realizes, eventually, that she was wrong and she hurt someone. I feel the worst trait of Poro is that sometimes she just goes with the moment not thinking of the consequences – which is something she tries not to do this season.
How will today's youth relate to your character? How it will impact them?
I am so glad you asked me this question because after season 1 I got so many messages from young girls which were completely unexpected for me and such a lovely surprise. All the women in the show have been shown as unique individuals without any judgment. They are not black and white, they are real and Victor, our director and writer of the show, has portrayed them as complex, beautiful individuals. Sadly there is this social stigma and judgement toward women having multiple partners or wanting a different life from the conventional way of living and Victor's characters break through this. I got many messages from girls saying how grateful they were to see female characters like Poroma, Molly, Nikita in a positive light. I got a message from a young girl once saying she'd been carrying so much guilt because of having multiple partners in her life before meeting her current partner and after watching the show she could let go of some of that guilt. I am grateful that the show is showing young girls and people out there that it is okay to be who you are, to be different, to be confused, to make mistakes, to take time to figure out exactly what you want and strive to be better individuals. 
What can the viewers expect from the coming episodes of Season 2 of Love Lust and Confusion?
People can expect love, lust and confusion again! Hahaha! People can expect completely relatable situations and circumstances. All of us on set went through multiple times during this season where we could relate to things going on in the story and I hope audiences can relate too!
Will there be a season 3 for the fans?
I hope there is!!
Weren't these answers absolutely interesting and intriguing? We loved each and everything aspect of it. Thanks a lot to Tara.
As for the season 2 of Love Lust and Confusion, while Poroma had a 'To-Do' list in season 1, she has a new list this season and it is the 'Don't-do List'. Now, Poroma is working on a graphic novel which is interestingly based on her relationship escapades. In this new season, we will see her experimenting more in order to find her one true love, all the while she is trying to make decisions about her past. Tune in to the Love Lust and Confusion season 2, to know more about Poroma and other stories surrounding her.
Also Read: Gaurav Chopra: In Love Lust and Confusion, Rahil Is A Character That The Youth Can Truly Aspire To Be