Viu's Love Lust and Confusion season 2 is running successfully and gaining tremendous love from its fans. Directed by Victor Mukherjee, the second season of the web series has a studded star cast that includes Tara Alisha Berry, Rajat Barmecha, Meiyang Chang, Gaurav Chopra, and Samir Kochhar. Love Lust and Confusion's second season dives deep into the confusion, problems, and struggles of our new millennial age youth and also explores the various perspective of relationships.
Gaurav Chopra is playing the character of Rahil Khan who appears as a Mr. Perfect yet is figuring out quite a lot of things on his own. He recently provided us some insights about his character and how he managed to play Rahil so naturally for the series.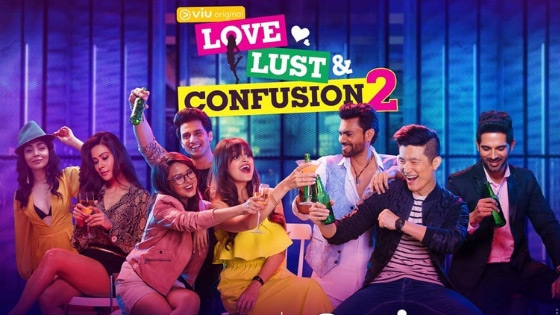 Q: Do You Think The Second Season Of Love Lust and Confusion Will Receive As Much Love As Season One?
The two seasons are poles apart from each other. The show/series has witnessed a massive upscale, that has resulted in it being a bigger better version of itself. This, if you ask me, should happen to any show if it comes back after a very successful season. Nobody knew what to expect in the first season. But, we have raised the bar in the second season and heightened the expectations. We have seen the characters, drama, and sense of entertainment undergo a transformation. The plot has emotionally mature and now caters to a wider audience rather than just entertaining the younger demographic. I feel very positive and am certain that many more people will find this show extremely relatable/one they can relate to.
Q: Does Gaurav Chopra Relate With The Character Of Rahil Khan In Personal Life?
I relate with the character Rahil Khan to such an extent, where it was difficult for me to draw the line between reel and real. We are that similar. Even Victor, who is the writer and director of the show, was very candid about the fact he very much visualized Rahil in me when he decided to cast me. Essaying the role of Rahil Khan is a personal experience not only because the character is very similar to me. This season the situation that my character faces is something that I have actually faced in my life and dealt with them. This has helped immensely as I have used that very experience to play the character.
Q: What Are The Best and Worst Traits Of Rahil Khan?
The best part about my character is that he is caring and is one who always puts others ahead of himself. It doesn't matter to him if an individual isn't an important part of his life and doesn't have a role to play. For Rahil, understanding this person in terms of who they are and the reason for being the way they behave is what matters the most. He is very compassionate and generous with his emotions. It's a very rare quality which makes him considerate and mature. Even though he is dealing with a lot of stress and circumstantial problems, he comes across as a very calm person.
What I don't like about him is while staying/keeping calm, Rahil is one who doesn't express himself straightaway. He will never react angrily towards any situation. Instead of venting out, he processes things in his mind, tries to understand the situation, think from other perspectives, figure out the best way to communicate things and then tell you. The adverse effect here being is that sometimes, he misses out being in the moment in this lengthy process. This further makes it a little difficult for the people around him to understand what he really wants.
Q: How Will Raahil Khan's Character Impact Today's Youth?
Rahil is a character that the youth can well and truly aspire to be. A die-hard follower of the philosopher Rumi, he is a very cool, young and solid man. There are so many things which are commendable and impressive about Rahil. He is very understanding and gives people their space, doesn't impose his judgment on them or expects them to behave in a particular. What is truly inspirational about him is how he took a massive gamble of quitting his corporate career and started his beach resort for backpackers that is doing so well. I believe all this makes him someone that today's youth can certainly look up to.
Q: Will There Be A Another Season Of Love Lust and Confusion For Its Fans?
I really hope so, as this is a journey of all the characters. But it gets daunting every time with the success of the previous season putting the pressure on everyone. Hopefully, it's going to be a long association, one that we can fondly cherish.
While we may have to wait for the future to know if another season of Love Lust and Confusion is on the cards are not, you can watch the second season of the series on Viu's India. The 13 episodes series is streaming on Viu and they drop a new episode every Saturday.
Also Read: Tara Alisha Berry's Sheds Light On Love Lust and Confusion Season 2