One of the most keenly followed movie series in Indian cinema, Race has also been one of the biggest successes of the melange of action and drama genre. It brought to the big screen some sizzling romances, great acting and fierce action backed adventure.
What began with Akshaye Khanna and Saif Ali Khan at loggerheads with one another in the first part became very quickly a rivalry between John Abraham and Saif Ali Khan. And now, it is believed that Salman Khan one of the famous Khan's in the Bollywood trinity- is all set to star in Race's third installation.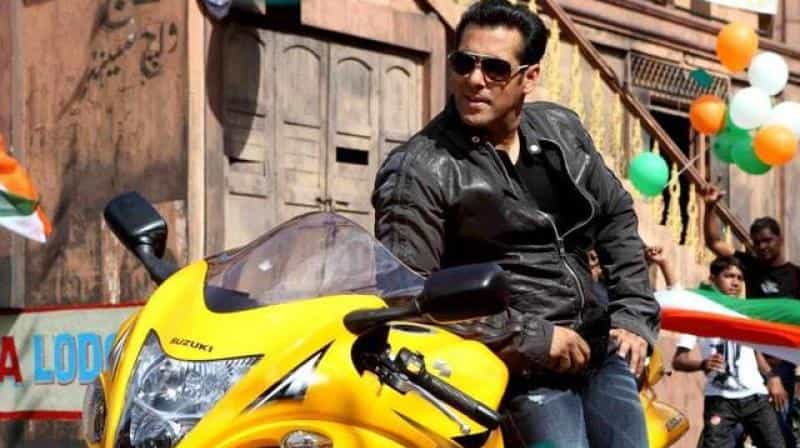 In what is expected to be a mega budget buck-spinning 2018 release will release around Eid, true to Salman Khan fashion. And truth be told one can't hardly wait for the exciting third part in a series that seems good to go for an extended run. So this leaves us questioning what is special about the new Salman Khan starrer? What do we possibly know at this time about Bollywood's forthcoming action-drama adventure?
Earlier this week, it became known that one of the most interest facets about Race 3 would be the sheer magnitude of costumes to be adorned by the charming Khan. Salman Khan, it is believed will be donning somewhere in the range of 45 different custom-made tuxedos. One understands, sans difficulties about 10 or 20 costumes in a single flick. But 45? That's quite a number. Isn't it?
What is also interesting about Race 3 is that its action-packed sequences will surely pack the familiar punch one saw in previous two instalments of the movie. The movie, it is believed, has been shot at different locations in both Mumbai and Abu Dhabi, the latter emerging as a key foreign location where Bollywood projects are concerned.
Salman's attire- now it's known- is intrinsic to his on-screen avatar. It is expected, he will be in a shining new role, hitherto less-seen in any of his previous releases. Each of his 45 costumes have been designed specifically keeping in mind the requirements of Salman Khan's fiery character. What will be interesting would be to note if Salman Khan in Race 3 can reignite the familiar charisma one got to see from movies like Kick, among his successful adventures earlier?
Salman's last outing on the big screen was in Tubelight and it wasn't the best possible outing for an actor who truly stole hearts in his Bajrangi Bhaijan. A lot's at stake and it seems, this time around, Bhai will deliver the sweetest reward for the patient wait of his fans.