National Film Awards are considered to be one of the highest felicitations in the country that filmmaker can get for their work in the movie. The best thing about this National Film Award is that it isn't limited to just one industry in the country, like other awards. It sprawls through each and every film made in India and awards the best of the best in their respective field.
Much like every year, even this year some of the best are being awarded for their roles and contribution to the world of cinema. Here are the winners of 2018 National Film Award.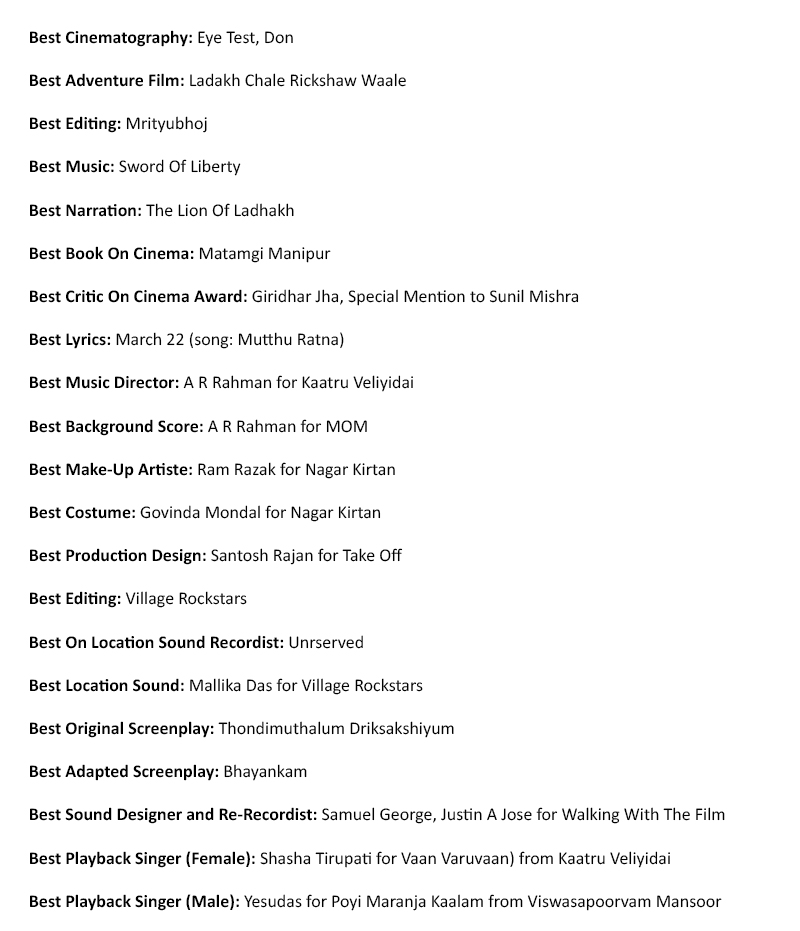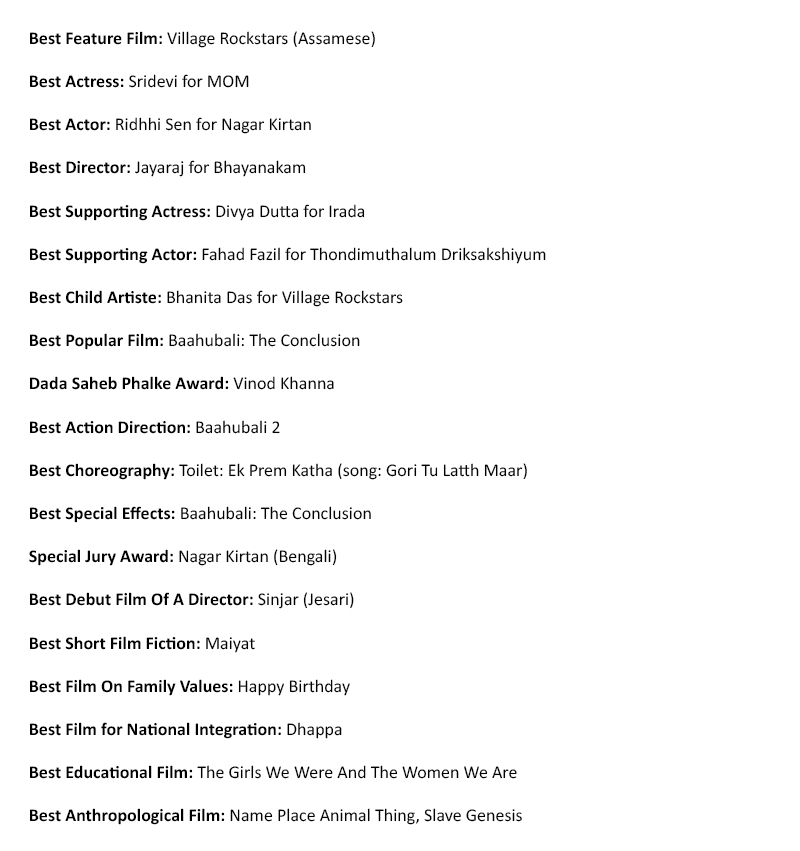 Sridevi's award for best actress would be received by his husband and two daughters.
Usually given by the President, this year the awards are already caught in a major controversy which has led as many as 63 winners to not attend the ceremony. In an open letter, 60 award winners wrote about being "disheartened" after they got to know that only 11 award winners will be presented the award by President Ram Nath Kovind while others will be handed over the coveted prize by I&B Minister Smriti Irani. Unlike all previously held ceremonies, the Indian President reportedly did not have time for awarding all winners and has been able to take out only an hour's time. The letter states: "We are disheartened to know that we will be deprived of this honor of appreciation of a once in a lifetime moment of pride and glory that the National Film has offered us."
Those boycotting the event include K J Yesudas who won Best Male Playback Singer, Malayalam director Jayaraj who won the award for Best Director, Malayalam actor Fahadh Faasil who won Best Male Supporting Actor). In the letter, they have mentioned that they were informed about the change just a day before and have called it "breach of trust".
This is President Ram Nath Kovind's first National Film Awards ceremony which runs beyond an hour, as a total of 300 awards are being given out. And, his decision to not be present for the entire ceremony is indeed disheartening for a lot of winners considering this is actually a once in a lifetime opportunity and something that they have been working almost all their lives for.
Jyotsna Amla