"Dangal" can be considered one of the biggest films to ever come out of Bollywood, and so did it launched the careers of many. These launched careers, put four young girls into the limelight, however, not every limelight is positive and with the power of the Internet, people can often become too ruthless to even handle. They automatically consider themselves the Guardians of every *freaking* thing in the galaxy and that's when the personal space starts getting hampered.
One new example of this discourse is Fatima Sana Shaikh. This Dangal is currently holidaying in Maldives and when you're in Maldives, you're expected to have a lot of fun, and so did Fatima. She shared some little snippets from her time in Maldives and let's just it didn't get down right with the trolls on the Internet.
When she posted a photo of hers in a swimsuit on the beaches of Maldives, people started religious trolling and slut shaming, which if you think about is nothing new in the present stage of our Internet etiquettes or country, for that matter.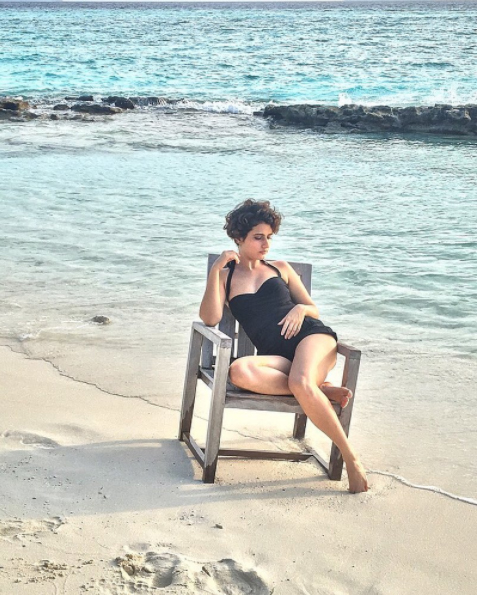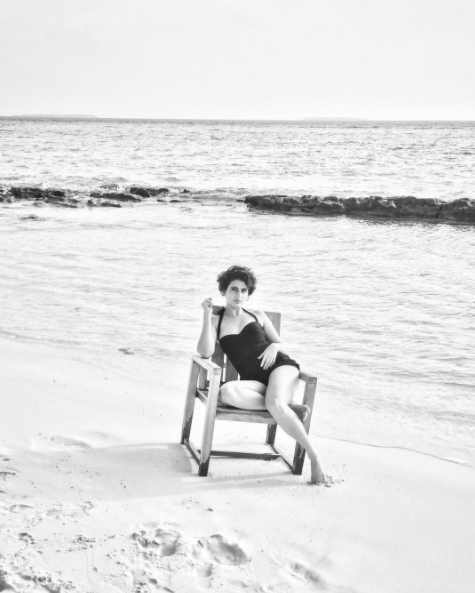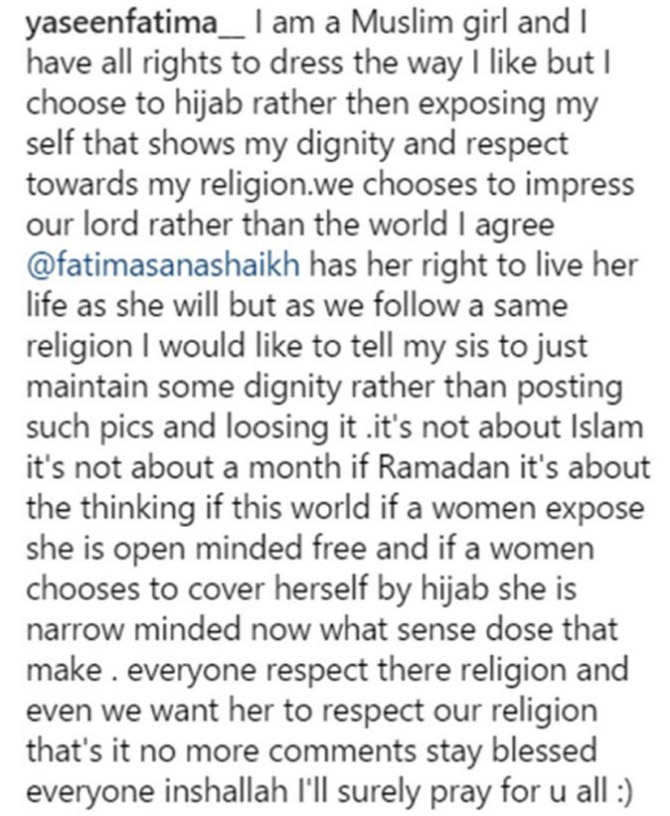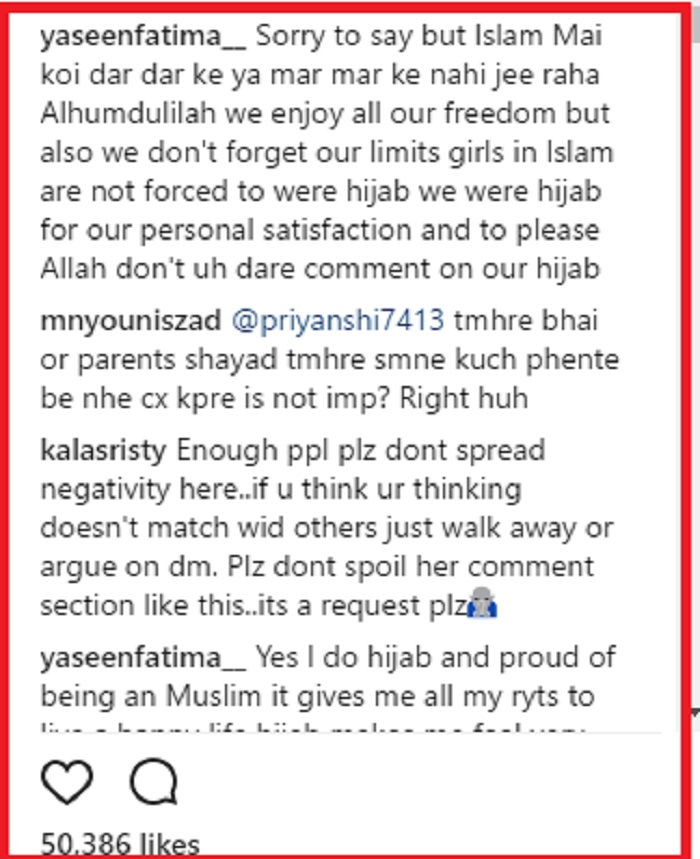 However, some actually her choices, moreover, her right to have a choice. We need to understand that your clothes are not a character certificate and they certainly should not be limited to a time period or religious beliefs.
Anyone should be able to wear, whatever they want to wear. That's it.
8th June 2017
Jyotsna Amla