Holding a BA LLB degree is considered prestigious according to society. Lawyers represent people and entities in civil or criminal trials. Presenting evidence in defense for justice in the eyes of the law and proving their innocence is one of the most recognizable jobs of lawyers.
However, when it comes to studying law – there's a lot more to that. It's a wide field with many specializations. So, when you're choosing a specialization for yourself, why should you choose criminal law?
If you're someone who likes giving back to the society and wants an exciting career with new experiences every single day, with opportunities for advancements and high pay, then criminal law is for you.
A criminal lawyer is also known as a criminal defense lawyer and public defenders. They defend people, organizations, and entities that are charged with crimes. They get to deal with a variety of criminal cases that range from theft to fraud, embezzlement, drug-related crimes and a lot more.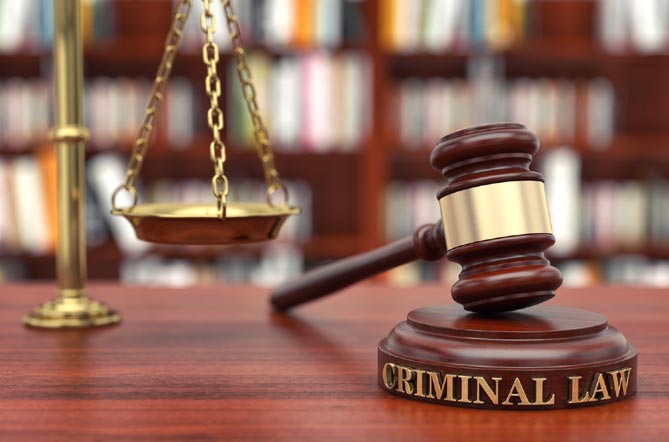 A criminal lawyer has various job functions, some of these include:
Thoroughly investigating the case and interviewing the witnesses
Developing a case strategy and defense
Researching case laws and crime codes
Arguing, filing and drafting appeals
Choosing and adapting the most constructive methods of arguments
If you're keen on pursuing a career in criminal law and want to specialize in it for your BA LLB degree, go right at it! However, it will be best if you also consider whether you have the right acumen and personality for the job. Here are a few personality traits that will showcase you are meant to be a criminal lawyer:
Superb Communication Skills
If you're someone who isn't only a great speaker but also a great listener, then you should consider criminal law as a career option. A criminal lawyer or a defense attorney must listen to their clients and understand the case to handle it in a way that the best interest of the client is served. They should be able to present clear facts, make legal negotiations, communicate with the defendant during the trial process before the final verdict is announced.
Empathetic and Understanding
A criminal lawyer should have a lot of empathy and understanding as an innate quality in them. It's crucial for an attorney to provide support and gain the client's perspective as it's essential to the case. The client is going through one of the most challenging and tremulous times in their life, and the charges create immense pressure on the client's psyche. It's important to note that sympathy should always be avoided as the client could feel pitied and small. If showcase these traits, criminal law be your choice of specialization.
Confidant and Upfront
An excellent criminal lawyer isn't only expected to take charge of the courtroom but also be quick on their feet when it comes to representing their clients. Apart from this, a defense attorney should be eager and upfront in addressing any query of the client. It's essential that your client has their full trust in you, and this can only be developed when you are upfront and don't sugar quote or omit any vital detail.
Inquisitive Nature
If you're someone who has a curious nature and pays attention to details, teamed up with a good ear, then you are an excellent fit for a criminal lawyer. This inquisitive nature in a defense attorney helps to dig deeper into the case and have revelations that could help the case immensely. Even the tiniest of detail can connect dots and make or break the client's case; a good attorney would de-layer the case, question and put into consideration every little thing.
Here's What We're Saying
If you're someone who has all the above personality traits with a will to help those in need by holding your ground, then criminal law is an excellent career choice for you. There are only a bunch of universities that offer criminal law specialization. You can explore universities such as UPES that offer BA LLB courses with a specialization in criminal law. Universities like these offer the best expertise in the field of law to equip students with skills in critical legal issues and impart a problem-solving demeanor, and everything else that is critical for a criminal lawyer.