Life in 2021 is quite different from what your parents were living during their prime years, and this is just not because of the ongoing pandemic but primarily because of the huge onset of digital landscaping we have gone through. In a year alone, we have fully immersed ourselves in the world of digital, from left, right and center. In addition to that, the uncertainty that last year brought paved for us to be more mindful of money and savings, and investment. Coupling the two and we're left with hoards of investment apps trying to make our life easy, every single day.
Now, you can make a million worth of investment right from your phone, all thanks to tons of apps and platforms now available in the market to keep track of one's stocks and mutual funds. Apart from tracking your stocks and funds' value, you can also keep track of the market, make furthermore investment, or sell off your investments.
These apps offer you an end-to-end experience with limited to no fees attached to them, plus, they're super responsive at almost all times. Moreover, they're eligible to work with all the leading banks and even UPIs in India. You just need to fill up your information and connect the account to your Aadhaar Card, via telephonic OTPs and you're all good to go.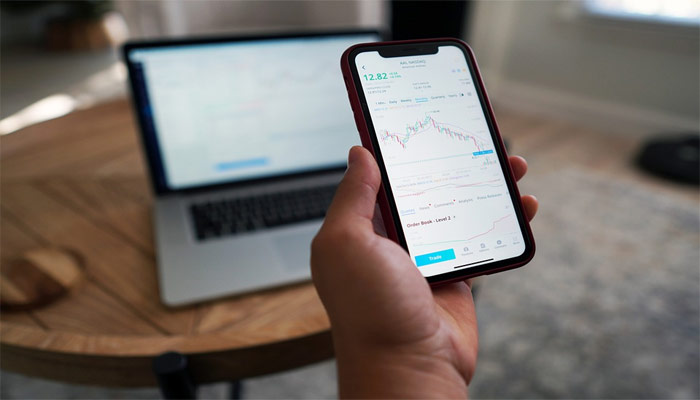 Now, let's check out these Best Investment Apps in India in India in India in India to track and grow your investments from the comfort of your home
1.Money Control
With tons of interactive features and different abilities of this investment app, there are a lot of things made possible. One can track their mutual funds' investments, along with stock market tracking. Moreover, the app comes in different regional languages to broaden the barrier of entry and can even be tracked through voice command and get instant updates on the market performances in here. You can also choose to follow different boards and access a host of features enabled on the app. It certainly has the power to be your go-to investment app to keep a regular check on the market and industry news.
2. Groww: Investment Apps
Groww is one of the recent additions to the Unicorn club from the Indian start-up ecosystem serving easier access to investments and the stock market. It is highly user friendly, along with multiple features to serve even the absolute beginner to navigate through the investment and stock market of the country. Apart from offering mutual funds and stock trading facilities, the app also offers investment buckets with pre-made portfolios for the user to choose from, along with all the relevant information attached to it.
To access and trade from the account, you would need to complete your KYC and you're simply good to go.
3. ET Money
This is another one of the investment apps in the market that comes with a credible name and a strong knowledge hub for the user to rely on, for keeping a track of their investments. Apart from your investment tracking, you can also track your spending through the app and track all of your cash, e-wallet and credit card spending. There are no commissions charged on mutual funds investments as well, making it another great choice for people just entering the ecosystem.
You can choose to either make a monthly or lump-sum investment through ET Money, as both are available for the user's perusal. The app is also consistently updated with a host of new content both in long-form and snackable variant.
Also Read: The 7 Best Cryptocurrencies To Invest In 2021
4. Zerodha Coin
Zerodha Coin is one of the offerings from India's latest fintech platform to gain immense popularity for being the biggest stock brokers. The platform runs on a no-commission direct mutual funds promise. While you can keep a track of your ongoing investments on the app without much fuss, you'll have to link your primary account and complete your KYC on the platform to be able to make investments through the platform.
One gets to choose from 2000+ mutual funds listed on the platform, along with funds recommendation in different categories to help the user select the best funds as per their desired results, risks and time.
5. Paytm Money: Investment Apps
A fairly new entrant on this list of Best Investment Apps in India in India in India in India, in comparison to others, this is certainly gaining huge popularity among the new and budding investors. The apps offer an amazing interface to its user to navigate better, along with a host of different categorizations to make the user more knowledgeable about their investments. Moreover, it is connected to Paytm bank broadening its ability to reach an already developed and thriving audience segment, present on their other platforms. However, you can also access the platform through other banks.
Tons of other features set it apart from already well-established investment apps in the Indian market and you should certainly check it out once.
Also Read: Tips On How To Save Money From Young Age & Gain Financial Independence
So, these were some of the Best Investment Apps in India in India in India in India currently in the market that you can opt for tracking and making investments and broadening your portfolio.