Most people in the world want a supercar, the one that makes people stare in wonder if they had one. The one that turns every head on the street it passes through. Very few people are able to afford the following luxury cars. But looking at the pictures and the cramming technical data of the supercars with legal street registration is also a matter of pride and is worthwhile.
Here's the List of Most Expensive Cars In The World:
1. McLaren P1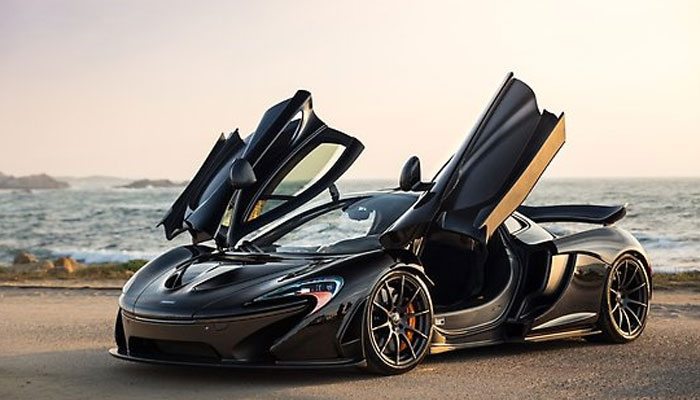 This car is more of a rocket than a sports car. From 0 to 100 in 2.8 seconds and to 300 km/hr in 16.5 seconds – normally only Formula One racing cars can do this. And the driving feeling is also similar. It seems that this car might get stuck on the street, which is sometimes due to the fact that the chassis lowers in the race mode by five centimeters. How much does it cost, this Batmobile look-alike with 737 hp? RUPEES 7.6 CRORE
2. Hennessy Venom GT
With the mass production of the Hennessey Venom GT, which has more than 1'261 hp and accelerates from 0 to 300 km/hr in 13.63, company boss John Hennessey fulfilled a childhood dream. This "baby" holds the world record at 435 km / h. You have to spend Rs 8.17 crore for this car.
3. Ferrari LaFerrari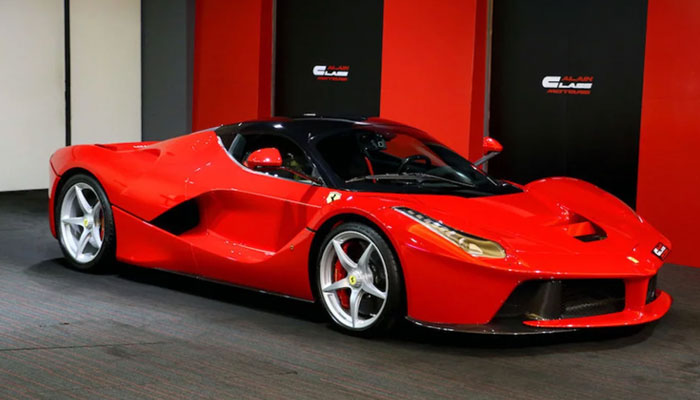 The name Ferrari LaFerrari is recognizable in any part of the world, and so are the numbers and facts. The red arrow with 963 horsepower throws itself and the driver to 100 km/hr in under three seconds. A few days ago, it was announced that Ferrari will present a new version LaFerrari XX next year. The limited edition of only 30 models has 1,065 hp and will have a unit price of around INR 20 Crore.
4. Lamborghini Veneno Roadster
Another real rarity is the Lamborghini Veneno Roadster. This year, only 9 new models were delivered at the price of Rs 28 crores each. The open racing prototype not only stands out on the road with its extreme design, but also with its volume and breathtaking performance: The supercar with 750 hp and a top speed of 355 km/hr sprints to 100 km/hr in 2.9 seconds.
5. Porsche 918 Spyder
This car does not dig a hole that big in the bag. A sports car fan of the Porsche 918 Spyder would need to spend INR 6 Crore. The hybrid sports car is powered by a V8 high-revving engine with a displacement of 4.6 liters and two electric motors. Together they come up with a strong system performance of 887 hp.
6. Pagani Huayra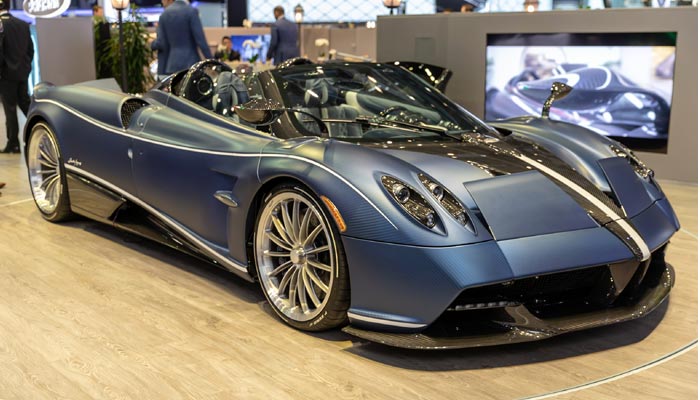 A driver should feel like a pilot whose jet is about to take off in the INR 9 Crore Pagani Huayra, explains the Argentine CEO Horacio Pagani. And this is not just a promise, but the fact that in 3.3 seconds, the 4.6 m long and 1'530 kg heavy car speeds to 100km/hr and the limit is reached only at 360 km/hr. Incidentally, the engine comes from Mercedes (the only purchased part) with a tuning factory employing 67 engineers.  
7. Maybach Landaulet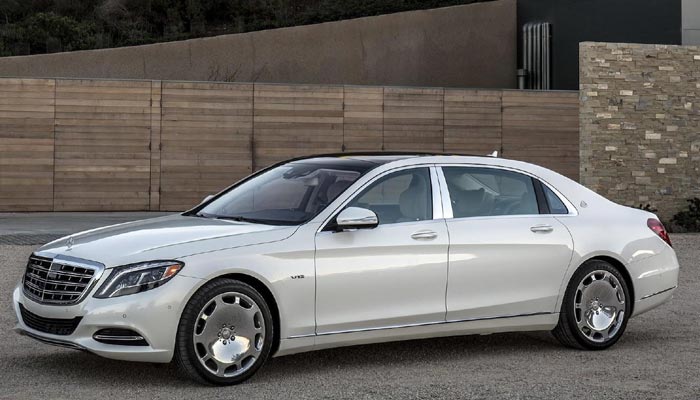 This luxury sedan is currently the most expensive four-door in the world (price from INR 10 Crore). The Maybach Landaulet (with space under the open sky for the rear guests) is only produced on request.  
8. W Motors Lykan Hypersport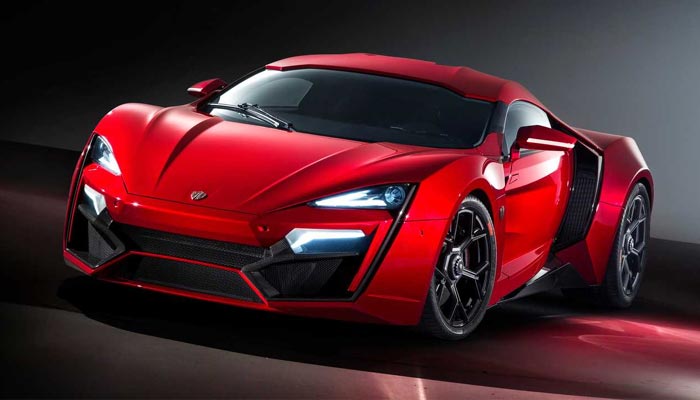 The fact that we already know is that almost all luxury cars are sold in Dubai and Arabs buy cars. But the Arabs but also produce one of the most expensive production cars, should surprise many car fans. The blistering desert racer Lykan Hypersport with 750 hp reaches 360 km/hr in less than 3 seconds and can accelerate to almost 400 360 km/hr. The Cost is about INR 24Crores.   
9. Bugatti Veyron 16.4 Grand Sport Vitesse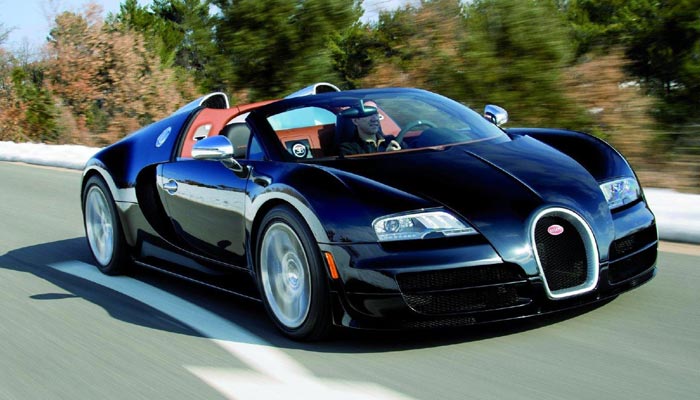 The French also understand fast cars, as demonstrated by the Bugatti Veyron 16.4 Grand Sport Vitesse, the world's strongest and most expensive convertible (starting price from INR 17 Crore). With an open roof, the 1'200-hp super sports car may be "only" 360 km/hr fast but with closed rooftop, it can be driven with a top speed of 407 km/hr. In addition, it is a real feul gulper. At full throttle, the full tank must be refilled after 12 minutes in the Bugatti Veyron 16.4 Grand Sport Vitesse.
10. Koenigsegg Agera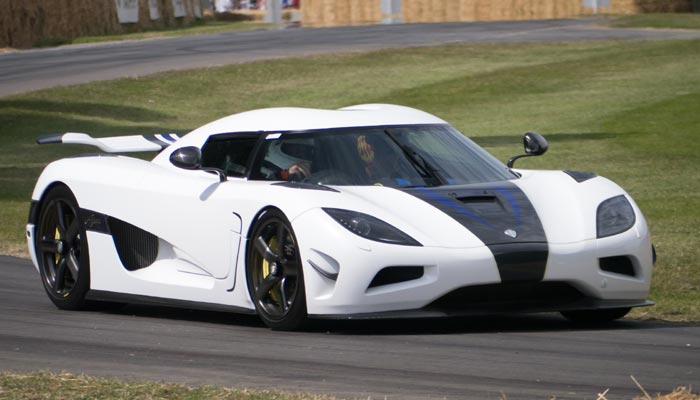 A super fast car originates from Sweden. Koenigsegg's Agera, worth around INR 11 Crore, not only impresses with its look, but also with the bare numbers. It has 1,360 hp, drives up to 440 km/hr and catapults the driver from 0 to 400 km/hr in 20 seconds. How the Koenigsegg Agera is sometimes compared to the Bugatti Veyron.
Hope you find this list of The most expensive cars in the World interesting. Hopefully, someone who would read this article would also be capable of buying one of these wonders created by mankind.