The Japanese are the brains and guts behind the world's largest corporate company until some months ago, Toyota. They have also contributed enormously toward the concept of producing powerful and handy engines, seldom running into technical malfunction. Honda is today not just a name, but an emotion of unmatched reliability of sorts. And now, Japan has set its sights on something even more amazing and perhaps unprecedented.
So if you are an auto nut and someone who likes to have his right dosage of news and developments from the ever-bustling realm of the global automobile industry, then you may have noted some developments related to the Japanese flying car.
Yes, you read that right. The Japanese flying car is making most noise at this point in time where the dynamic world of the automobile industry stands.
So what exactly do we need to know about the Japanese flying car and what about is has gathered much attention?
Apparently, it turns out that SkyDrive, a Japanese engineering company has recently emerged with a one-of-a-kind futuristic product: a concept whose time may just arrive knowing the rapidity of change in the commutation and transport industry.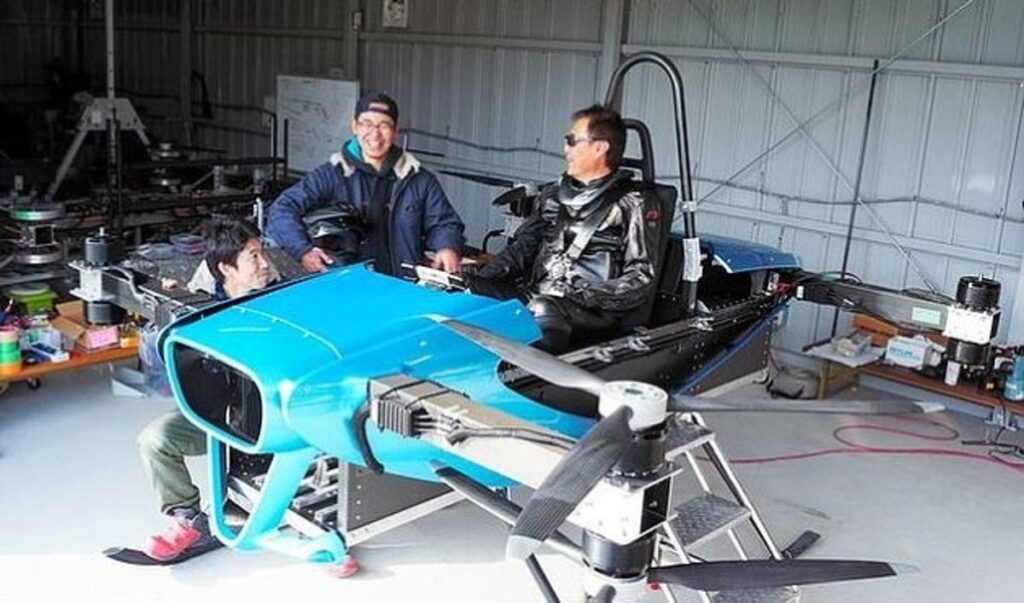 SkyDrive recently demonstrated its manned flying car, a piece of news that's as fascinating as the entirety of the novel concept- wouldn't you say?
While, today, much of the talk around concerns the changing dimension of the auto industry- electric cars or hydrogen cars no longer being 'futuristic' (or yet to arrive) ideas but positioned in the mainstream- it can be said, that we may not be too far away from a future which could be dominated by flying cars.
Against that narrative, it is only fair to suggest that we may soon be struck by the flying cars. Simply imagine how utterly brilliant might such a sight be- isn't it?
Upon further information, it was revealed that the Japanese flying car is expected to hit the markets by 2023. That's right, we are not even half a decade away- as suggested by the engineering company- from arriving into the future where one could actually buy this 'flying machine.'
When asked about the tentative cost figure for a piece, it was revealed that the Japanese flying car may cost around $300,000.
A detailed report on the said development saw popular website focusing on futuristic car technology publish some catchy updates around this one-of-a-kind product:
In a video recently released by engineering company SkyDrive, a manned compact vehicle can be seen lifting off from a test track and making use of its eight propellers to hover in flight for a few minutes. The company claims that the aerial test vehicle was airborne for four minutes before being brought down to ground level.
While the test in itself hardly shows a future where aerial vehicles confidently notch up aerial miles over cityscapes, it does point towards such a possibility. "We want to realise a society where flying cars are an accessible and convenient means of transportation in the skies," SkyDrive CEO Tomohiro Fukuzawa said in a statement.
Also Read: Pravaig Dynamics: Has The Future Arrived Today For India?
Having said that, here's some food for greater introspection. We know that the world around us is constantly changing, with technology cannibalising technology. But did we, as a matter of fact, think ten years back about a world that could see the skies non-surreptitiously being decorated by flying cars?