If you have ever been curious to find the real implementation of the famous novella and movie "How Green Was My Valley" in real life then probably gazing past the implementation of Uber Green for real may not be a bad idea.
A bold and determined step with a lot of heart and conscience, when Uber decided to pump a multi-million dollar figure worth of investment toward Uber Green- its brand new idea to introduce electric cars as chauffeur vehicles- we saw a major corporate moving toward the 'right' direction. Didn't we?
Even as the full transition to fully-electric powered cars from the perspective of Uber would only become a reality by 2040, the big green step in the form of Uber Green is one that is truly applaud-worthy. After all, moving over conventional fuel-powered cars and opting for hybrid or fully-electric options is just what is the need of the hour- isn't it?
Uber Green is, of course, already functioning in many of the world's leading cities, already on offer in 83 countries with no fewer than 858 cities in totality. But a brand new step taken in Berlin is what is generating the right noise.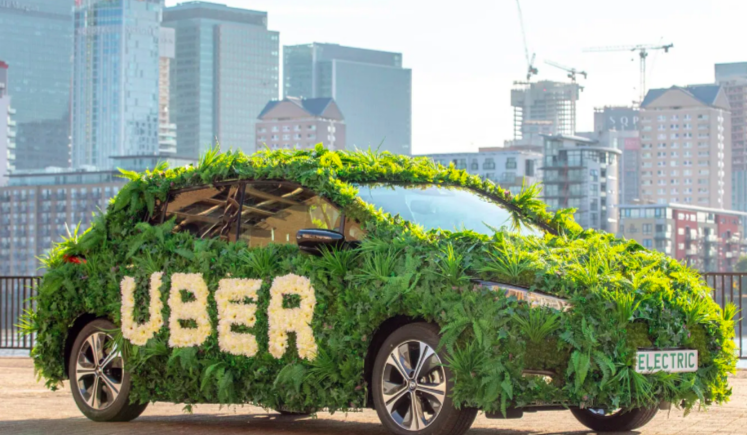 This leads us to the pertinent question: what is the key development in regards to Uber Green in Berlin that is trending worldwide at the moment?
Well, where it comes to Germany, a country whose DNA has strands of the automobile, then several brands immediately spring to life, such as BMW, Porsche, Mercedes, Audi, to quote just a few.
But there's obviously an even bigger or should one say a noted brand that encompasses the collective imagination of the German people and that's Volkswagen.
So the big development of Volkswagen is with regards to Uber green itself. Apparently, a brand new project that sees the famous automotive brand coming together with Uber green makes the space even more exciting than before. It turns out that Volkswagen is all set to offer a pilot project with the ride-sharing major in the beating heart of Germany to promote the concept of green mobility.
The pilot project shall see the two forces joining hands to run fully-electric vehicles, in a never seen before initiative. This leaves us to question as to whether any particular car model has been zeroed on for the said move?
It helps to know that the e-Golf models that have been running for a year have been finalized for this fresh initiative.
Having said that, popular auto website Just-Auto had the following inputs to share on the leading story from Germany:
Some people didn't end up RTing after opening the article, which was fine for Twitter as "some Tweets are best left in drafts". In June, Twitter introduced a test feature on Android to promote "informed discussion" on the platform. If a user decides to retweet a write-up without opening the link and reading it, Twitter would prompt him or her to read it first before sharing.
"To help promote informed discussion, we're testing a new prompt on Android –– when you Retweet an article that you haven't opened on Twitter, we may ask if you'd like to open it first".
Kayvon Beykpour, who is Product Lead at Twitter, said that it's easy for links/articles to go viral on Twitter.
Also Read: Telsa Launches First Electric Car Charging Facility In Berlin!
That told, the big ambitious aim still remains with Uber turning its ride-hailing service into a fully-electric model by 2040. Well, what can one say, the future has arrived!