Exceptions and unforeseen situations kept aside, it may not be entirely incorrect to suggest that today, given the intrepid competition existing in the global auto market, if a car makes to the market in the first place and manages to sell for three successive years, then it cannot be labeled an absolute failure, to be honest. What do you reckon? But imagine if a car brand has been in the market for half a decade with a shining record of selling many units all throughout these years.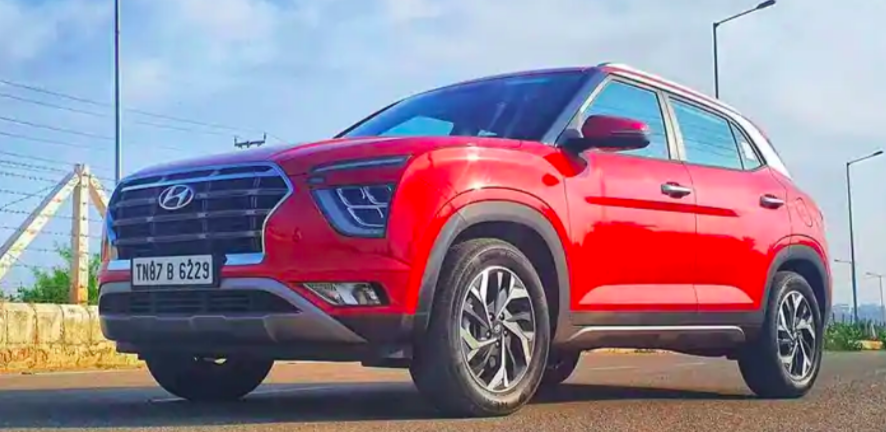 Wouldn't you call that particular car brand a success? It would definitely be called one, right? But think of success and think of two famous terms that today have sort of become its synonyms and you'd arrive at the phrase- Hyundai Creta.
That's right. It's available in the market today at INR 9.99 lakhs (staring price). It's hailed as a smooth ride with a five-seater capacity. It's been addressed in circles where the term car connotes life and passion, as the shining example of an MUV's success. And guess what? It's been selling like hot cakes since the past five years.
That's also right. Hyundai Creta, that was first available in the domestic market back in 2015, has been going strong and has committed itself to a landmark long-mile journey, if one were to put it like that.
But against that narrative, it appears that the famous car has notched the most recent feather in its hat, one without whose telling statistical significance one may never be able to fathom the big success that Hyundai Creta has become.
It may help to know that the Hyundai Creta recently reached a milestone figure, in that it sold, 500,000 units in domestic sales.
Well, how can one put it! There are normal numbers and then, there are massive numbers. And if a figure of that magnitude doesn't tell of us of the definitive four-wheeler's success, then one wonders, what will?
Here are certain interesting pointers you may want to note if you are an auto geek or someone fond of noting milestone moments in a car's journey:
The first-generation of Hyundai Creta hit the Indian markets, apart from other Asian territories in 2015.
The second-generation Hyundai Creta, packed with all features that would make it a more refined and loaded wagon would reach the markets in 2020.
The kind of success that Hyundai Creta has accrued in a market that's accepted it with the fondness with which one makes space for that early morning cup of tea could be likened to the success of Renault's Duster, once the most famous SUV in the Indian market!
That being told, one simply can't focus on Hyundai Creta without paying heed to arguably the most important figure that's telling of Hyundai Creta's success: the 500,000 units of domestic sales.
Suggested Read: Since Resumption of Work, It's All Up, Up And Away For Hyundai
Paying ode to the famous car, HT's auto section highlighted some key aspects that make the car a consummate creation:
The 2020 Creta is a torchbearer of sorts for the Korean carmaker and has also been the firm favourite on Hyundai's online platform as well. "Redefining the SUV landscape in India, Creta's supremacy transpires from Hyundai's technological prowess and innovation, outperforming the industry benchmarks in all aspects," said Tarun Garg, Director – Sales, Marketing and Service at Hyundai Motor India, in a press statement issued Tuesday. "With the 500 000 sales mark, the Creta has set yet another benchmark in the industry, reaffirming a legacy of leadership in the SUV segment."