In beginning the very first day of their operations in the country, Hyundai India did something that only deserves a round of applause and sheer admiration. Back with a bang, in resuming production operations post the complete lockdown and standstill of all their manufacturing and production efforts, Hyundai India rolled out as many as 200 cars on day 1 upon resumption of their efforts in the country.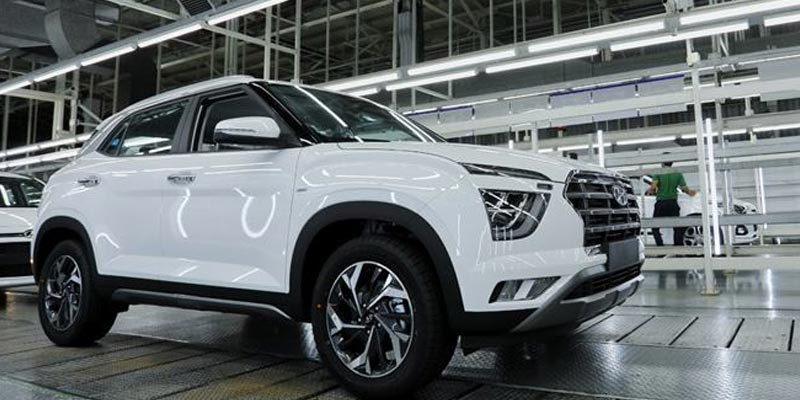 Now, if that is not something that's exciting then what is, one wonders? For a company that had so many plans to launch out cars across various verticals and segments, having dazzled at the 2020 AutoExpo, it didn't help Hyundai India's cause one bit to find their operations being reduced to a complete stoppage.
But then, that was the truth for other carmakers and auto players too. There's little anyone could have done in front of a problem of such colossal magnitude as the COVID-19 epidemic.
Though, where it stands at the moment, the nation-wide lockdown is to still continue until May 17, certain manufacturing and production operations have been given a green signal. This includes those pertaining to a car brand that's today, quite frankly, a household name in India.
Hyundai Cars, as of May 10, 2020, also confirmed an important bit of update. The same concerns both car dealers and prospective buyers. The brand confirmed that it has already resumed its operations and ties with all of its 255 dealers across the mighty length of India. This also includes all the workshops that are spread in various parts of the country.
But implicit in the heart of the big operation, that led to the roll out of as many as 200 Hyundai India cars, are the operations at its Chennai facility.
Why? Because at the heart of Sriperumbudur, in Chennai is where the car manufacturing operations resumed for a brand that, it may not be wrong to say, was being missed utterly by the country.
Here's an exclusive report by the Indian Express group on the dazzling current development:
The company commenced production operations on May 8, ensuring 100 % social distancing compliance in accordance with standard operating procedures as laid down by both the central and state governments. Hyundai is adhering to all the guidelines set by the state and central governments and also practicing 360-degree safety —care at workplace & care at all times on the factory premises. In line with the government's objectives of reviving the economy and Hyundai's global vision of progress for humanity, the commencement of manufacturing operations is aimed at boosting economic activities and striving to bring back normalcy, said a press release here on Saturday.
Suggested Read: Why Has The Production Of Honda Cars Been Delayed?
But there's always a splendid bit of reward in persevering with commitment. Ever heard that? Well, you may surely have. For Hyundai India, the best bit about its resumption of operations was that, within a space of two days, ever since it commenced its operations, the brand confirmed, it received over 4,000 customer enquiries, around 500 bookings, and that's not all.
Apparently, the brand has already done a retail sale worth 170 new cars. Now, that's a start, isn't it?
Wonder what lies ahead in the rest of May and the entirety of June?