For a country most notedly famous for the sheer variety of sweets (both authentic Belarusian and those from the Soviet era), where much of the talk often revolves around the sheer magnificent beauty of its women, and of common life often jolted by the iron-fisted rule of the dictator Lukashenko, it appears that Belarus is soon going to make electric cars.
If the words of the Belarusian First Deputy Industry Minister Mr. Sergei Gunko are to be believed, then there soon will be electric cars in Belarus.
In a recent media interaction featuring the said minister, amid a time where the usual dictator has once again been voted to lead the country in the immediate future, several media outlets learned about the interesting development concerning electric cars in Belarus.
The official statement from the Deputy Industry Minister not only touched upon the futuristic equation of electric cars in Belarus but also explained what might be in imminent store for the world where it comes to the noted Eastern European country:
Rather serious preparations, financial resources, and return on investment are necessary in order to start producing electric cars or set up any manufacturing enterprise. We don't see such economic effectiveness for now. However, even bearing it in mind we've set out to organize the production of 500 to 1,000 cars next year.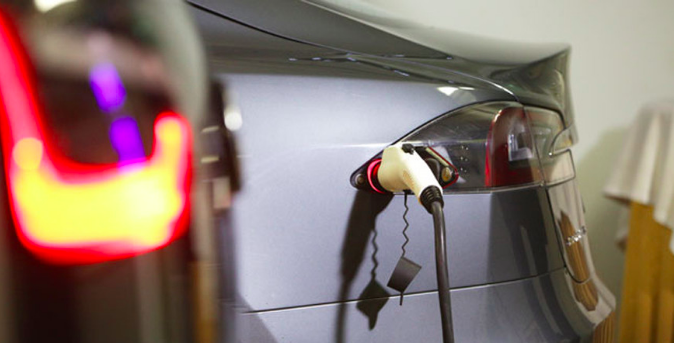 But to be fair to the prospect of seeing electric cars in Belarus, there do exist, as a matter of fact, several challenges that stand the chance of posing big hurdles to the country.
So what exactly are we talking about here?
For starters, the winters are a biting cold season in the Eastern European nation. Therefore, the question of battery drain is a largely pragmatic hurdle to be overcome. What's next? At the moment, it doesn't appear whether there's any local charging infrastructure as such in the country.
On its part, the government is grappling with the key challenge it would have to remove from its path. It doesn't see any economic effectiveness of cultivating the prospect of electric cars in Belarus. But at the same time, should it really desire to take a 'planned initiative' into 'real conception', Belarus will have to set out to organize the production of no fewer than 500 to 1,000 cars next year.
How soon can the country prepare for such a key overhaul, one is yet to see!
However, hurdles and existential challenges aren't the only things relevant in this scheme of things. Should Belarus prepare for a major turnaround in the dimension of electric cars, then a lot might eventually revolve around local player BelGee, which happens to be a joint venture between China and Belarus, established in 2011.
So how is that?
According to news website Belta, the following is of importance:
BelGee Company has acquired five electric cars Geely Geometry A this year. "It is now necessary to identify all the pros and cons as well as undocumented situations that drivers may encounter in order to take them into account in the course of organizing electric car production in the future. At any rate there are preliminary agreements. We say that next year we would be ready to consider making a batch of such vehicles," Sergei Gunko explained.
In his words, they are considering making a new generation of electric vehicles in 2020. Making an electric car that costs less than $25,000 is the idea.
Also Read: Telsa Launches First Electric Car Charging Facility In Berlin!
Apart from that, government agencies are considering financial tools to encourage Belarusians to buy electric cars. Giving a discount is one of the ideas. "We would like owners of conventional cars, who want their cars scrapped, to get a discount certificate for buying an electric car," he concluded.