Knock-knock! "Who's there?" Lockdown!
"Lockdown!? Lockdown, who? The one hearing from whom, you'd say, "I just don't want to be near you!"
Much of the world has been reeling with and has constantly struggled with being in a state of lockdown. Isn't it? Things just haven't been all that well. True for all the continents put together.
Now while the above may seem like a random riddle, but soon as you put this in the context of the car sales in April in India, a phenomenon which, well, wasn't really a phenomenon as such, you do get a sort of a report card.
Although, this isn't really a report card that would make anyone proud. Wondering why? Well, to a country that does take care of its lifestyle quite well, one to whom the meaning of a life well lived could mean both aspirations (or dreaming big) being realized and chasing dreams (which is a constant reality) the car is not an ordinary thing.
It's anything but a random object.
The car is, at the end of the day, akin to a living member of the family. We might be choosy or picky but Indians aren't careless or lackadaisical in opting for such an important thing as a car.
Therefore, the brazenly empty or deserted look that our car showrooms have sported for a long stretch of time, wasn't in any way, whatsoever, inspiring to note. The same, in fact, also holds true for the roads.
There's no sense of optimism when car sales are so important at the end of the day for not only an audience that often has at its disposal a wide variety of choices but especially to an economy that is driven by sheer versatility. This, lest it is forgotten, is a country where carmakers hail from all parts of the world to give their operations and business a big boost from operating in India.
In that regard, in due course of time, if one were to look back and reflect on a very simple question- how were car sales in April in India, then truth be told, what would emerge would be a haunting fact.
The entire country has been under lockdown since March 23 due to the global coronavirus pandemic. As a result, people are not allowed to leave home for non-essential activities and manufacturing facilities have remained shut for all of April. In a first for the Indian car industry, no manufacturer reported any sales the entire month.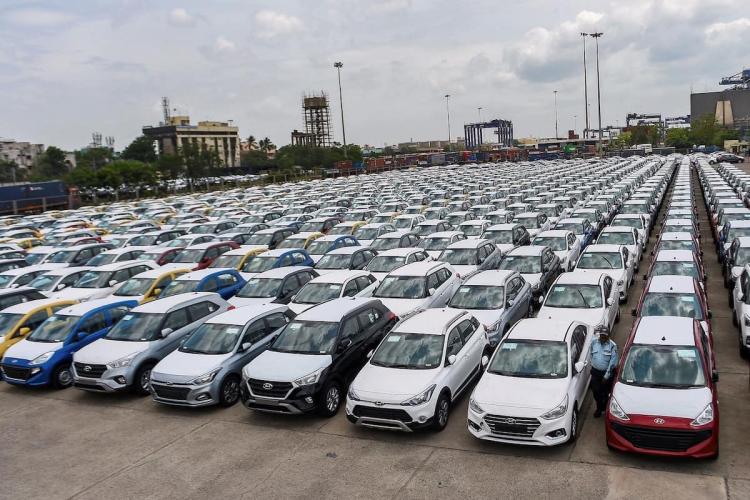 The above being told, the website Cardekho.com had the following to add pertaining to car sales in April in India:
The President of Federation of Automobile Dealers Associations of India (FADA), Ashish Harsharaj Kale, referred to April as a "month which the entire automobile industry would like to forget". The halting of usual economic activities will likely have a crippling effect on various industries including the automotive sector.
That being said, much is expected, frankly speaking, in the days that lie ahead. For starters, active production and manufacturing, one would think, could possibly resume upon the lifting of the lockdown that is going to last until 17th of May, 2020.
Suggested Read: What Are Anti Virus Cars And Are They Creating A Buzz In China?
But even then, a question would remain. While we know that the economy and therefore, even businesses are hanging in the doldrums, how quickly would trade pick up.
In that regard, here's another question that is worth deliberating upon:
Can car manufacturers expect a steady upswing, so to speak, in terms of new car sales? Will the showrooms again be swamped by large herds of people?