Here are the 11 sure shot psychological facts about Scorpio woman/girl/female that stands true and represent the characteristics and traits of Scorpio women.
Talkative yet mysterious, Sweet yet aggressive and blunt yet beautiful. You can never easily understand Scorpio women. As much as they are open about their personality, they also tend to hide their deep secrets. You may believe you know all about them, but there are always some cards hidden beneath their beautiful smile and sweet nature.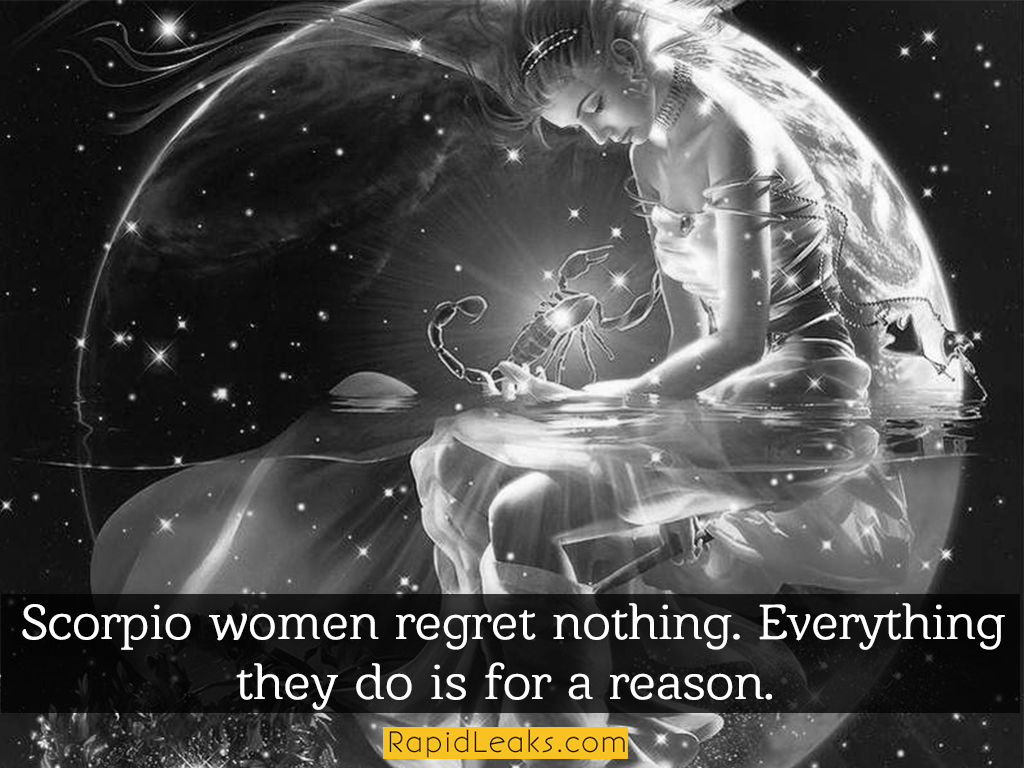 They love perfections and can go beyond their limit to make anything perfect. Honesty is what they seek from others and loyalty is their prime demand in any relationship. A Scorpio woman will never leave your side, but they will make sure that you are on theirs too. They are interesting, magnetic and as deep as the sea.
You cannot take a Scorpio woman lightly as they are not helpless creatures by any stretch of the imagination. They are controlling and stubborn but in all this, they have a certain deadly beauty to their personalities.
If you have a Scorpio woman in your life you should know these 11 facts about her. Maybe these facts about Scorpio woman will make you understand her better in many ways.
Check out these Psychological facts about Scorpio woman:
1. They Love To Surprise!

2. You Thought You Know Her!

3. It's Not Easy To Win Her Heart! – Facts about Scorpio Women

4. Well, That's So Sweet

5. You May Not Know But…

Also Read: Have You Been Cheated in Love? This is How You Will React According to Your Zodiac Sign
6. Cool And Diva, At The Same Time

7. She Can Watch You Die. Heartless

8. Seeking Perfection In Everything – Facts about Scorpio Women

9. They Want It All

10. My Way Or My Way

11. Shhhhh! No, You Are Not Allowed To Know That

Also Read: What Kind Of Guys You Will Date According To Your Zodiac Sign!
Scorpio women are truly a majestic personality and this sheer personality of theirs will attract you towards them wanting you to know them more. Charming yet classy, godly yet subtle, yes you got it right, it is none other than the Scorpio women. Do share in comments some more facts you think fits these epic personalities well.