Japan is considered to be one of the most populated cities in the world where people often have to live in crunched up spaces due to lesser space availability in the city. And, in order to change the current scenario, various architecture firms in the country are trying to come up with more exciting and sustainable projects.
One of such is the extraordinary W350 project which will possibly change the course of architecture in the world. A Japanese company has announced to make world's tallest wooden building, reaching a whopping 1,148ft, it will also be the tallest building in Japan.
Sumitomo Forestry Co. Ltd., the timber and forest management arm of the Sumitomo, one of Japan's largest business conglomerate, plans to complete the W350 Project in 2041 to mark its 350th anniversary. The company is working with architectural designers Nikken Sekkei on the project and has announced that the skyscraper with 70 stories above ground will be made with a combination of wood and steel, with wood contributing to 90 percent of the construction material. The specific kind of wood to be used in the construction has not yet been announced but this particular architectural structure will certainly put all the other wooden buildings to shame.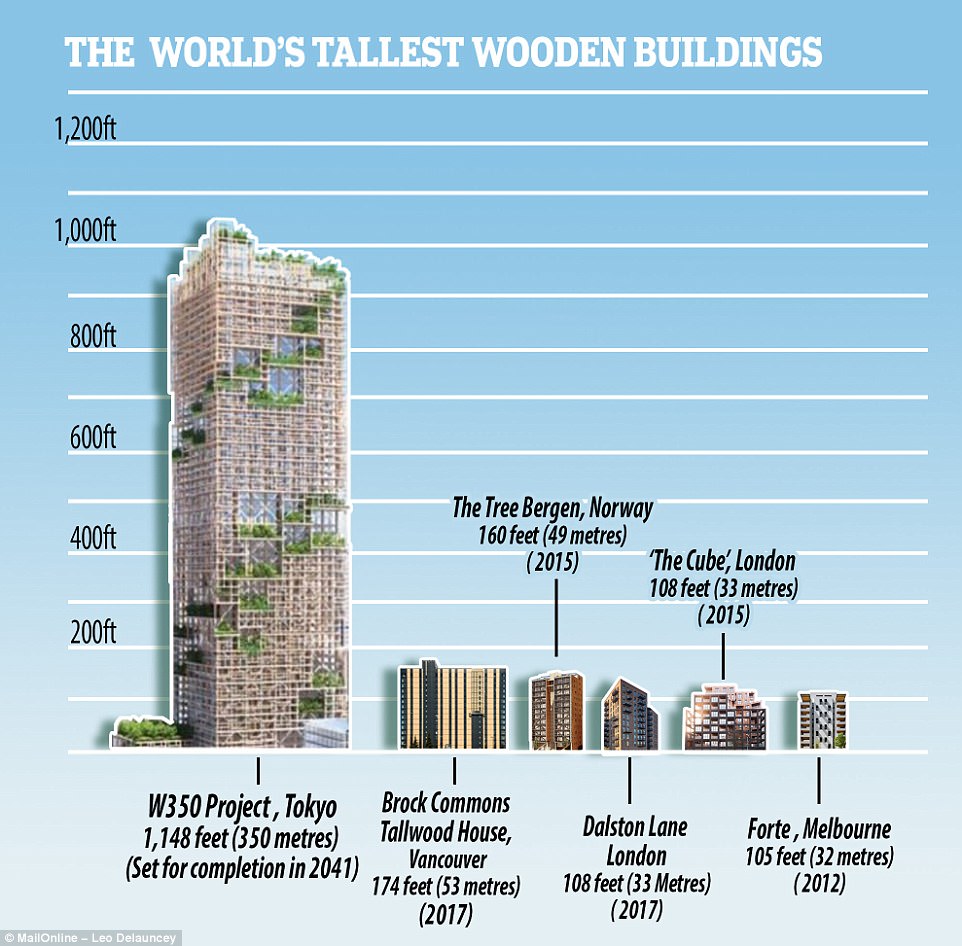 This tallest wooden building will house shops, offices, homes and a hotel and it will require more than 6.5 million cubic feet of wood to come to life. The cost of the project has been estimated at Y600 billion ($5.9 billion). The tower has been planned to create in a braced tube structure which is able to withstand strong winds and earthquakes, something Japan is prone to.
The company said that the ultimate aim of creating something this magnificent is to create an environment-friendly city of high-rise buildings made of wood that also helps to transform the town into a forest.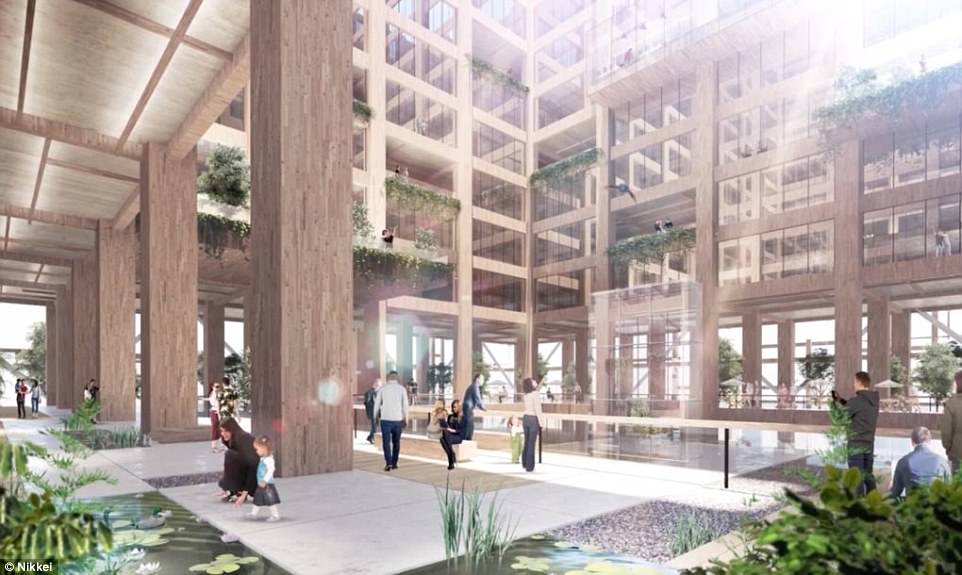 Presently, the record for the tallest wooden building is held by Brock Commons Tallwood House which is a 174-foot-high student accommodation building at the University of British Colombia, Vancouver and it opened last autumn. However, soon the record will be shifted to the 24-story HoHo Tower in Vienna, Austria that reaches 275 feet high upon completion. This building will contain a hotel, apartments and office units, and is scheduled for an opening, later this year.
More and more architecture companies are shifting toward wood as the primary construction material for larger-than-life projects. However, no one has yet attempted to designs something as ambitious as the W350 project.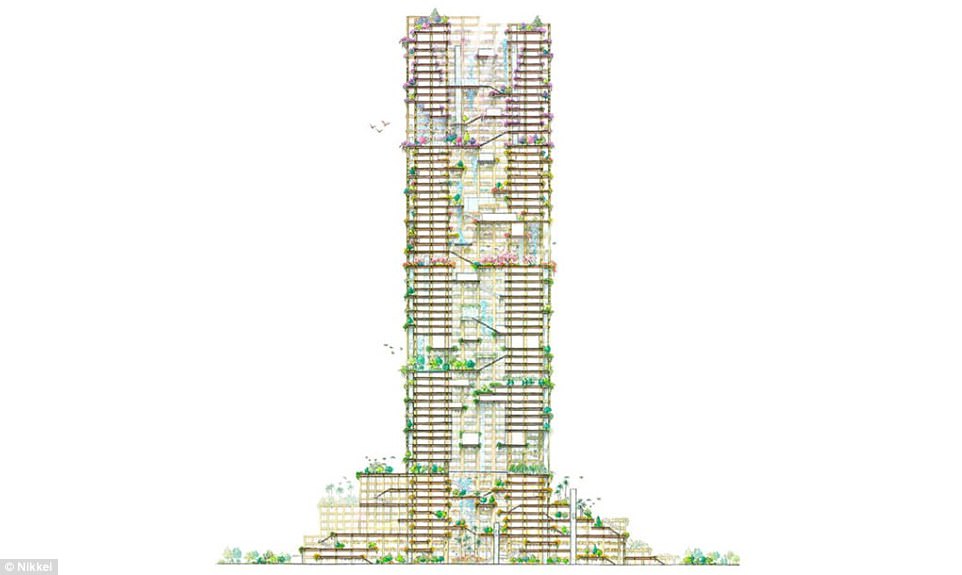 "New technological advances with construction techniques and composite wood make this a very exciting area at the moment", said Riccardo Tossani, who designed a retirement facility on the slopes of Mount Fuji that is presently the largest habitable wood structure in Japan, as reported by The Telegraph.
Wooden buildings are not a new concept for the people living in Japan since, for generations, the people of Japan used to rely on wood to build the vast majority of its building. But wood's inability to withstand fire has always been considered one its biggest drawbacks, something that was demonstrated during World War II when firebomb raids hit major cities.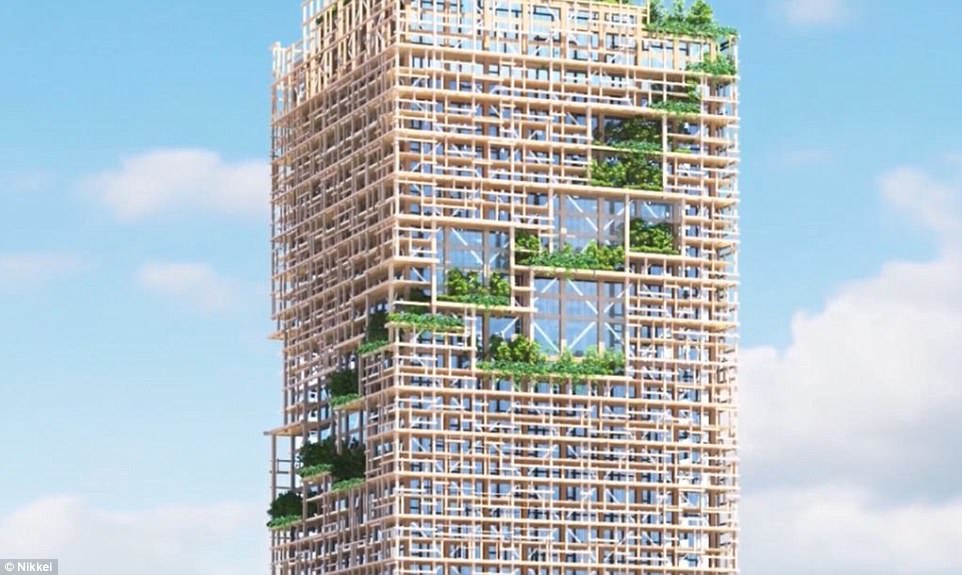 There's also a new national stadium currently being constructed in central Tokyo for the 2020 Olympic that utilises wood in the design.
Jyotsna Amla