1. USS Michigan Nuclear Submarine Arrives in South Korea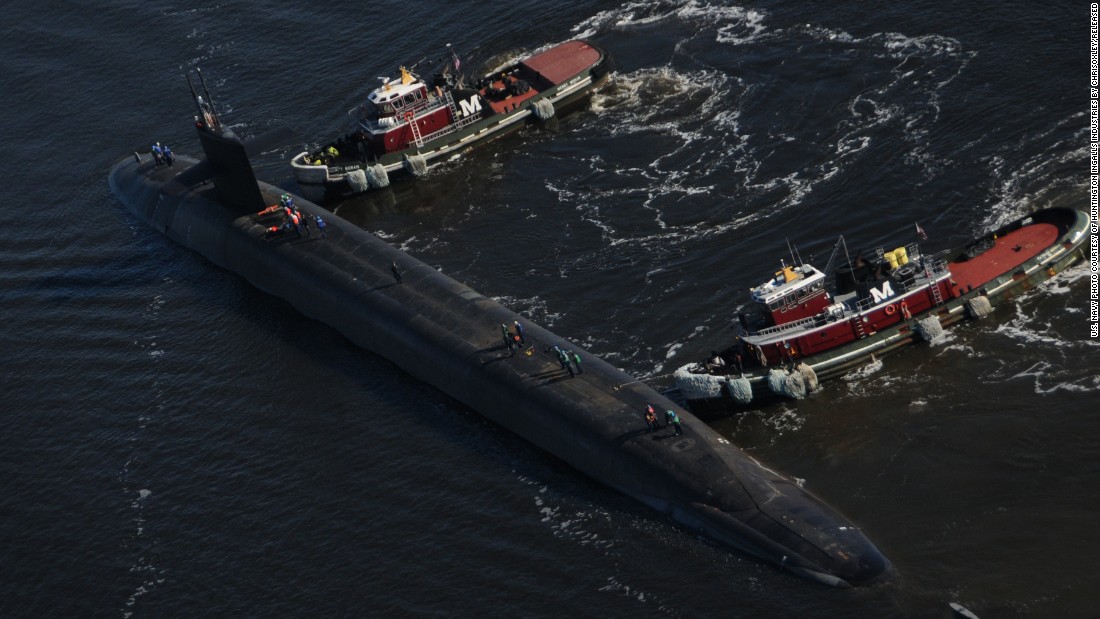 The USS Michigan, a guided-missile submarine, arrived in South Korea to join the naval armada and the move is said to be taken by Donald Trump's administration as the show of force amid recent tensions between the US and North Korea. The US Navy sub arrived at the port city of Busan, and it was interestingly the same day when North Korea celebrated the 85th anniversary of the foundation of the Korean People's Army. The development came a day after Pyongyang threatened to nuke Australia and every other US-Allies.
2. DMK's MK Stalin Arrested Amid Shutdown in Tamil Nadu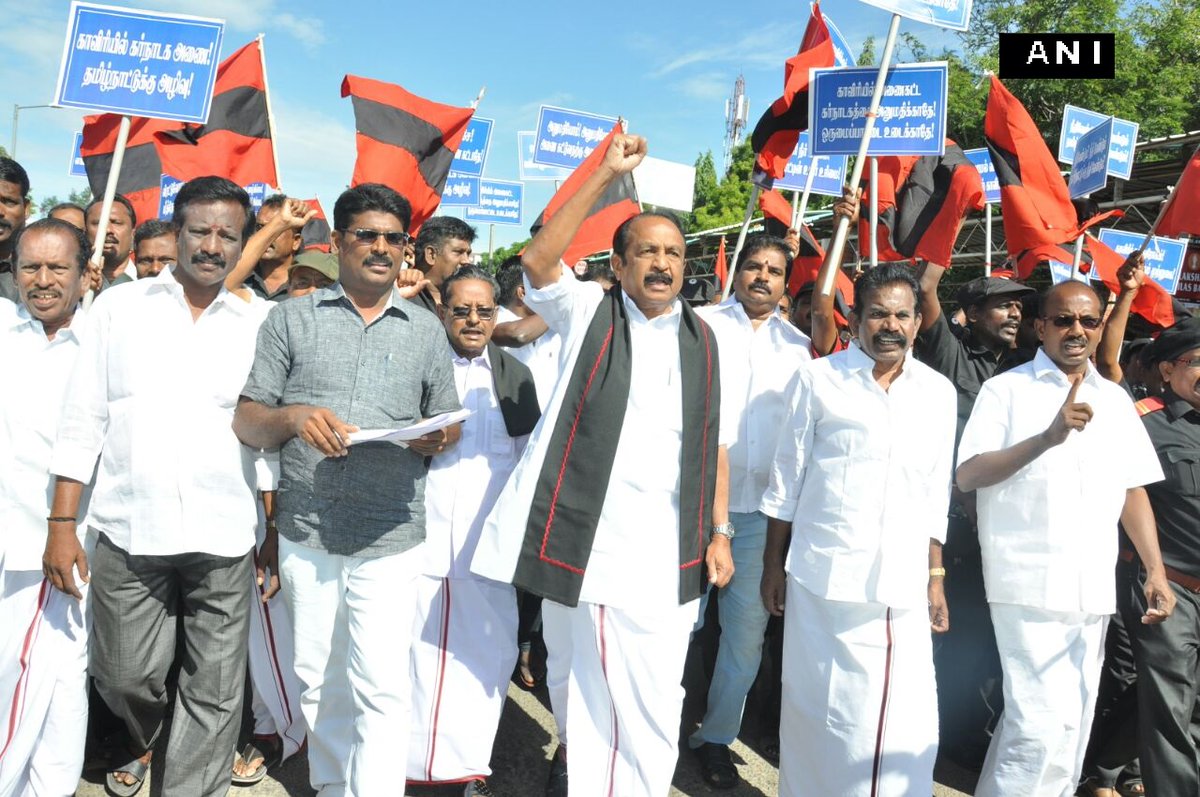 Several DMK members, including president MK Stalin, were arrested on Tuesday morning during a shutdown called by the party, pressing for immediate resolution of farmers' issues. Normal life has been affected in Tamil Nadu due to the protest lead by DMK, along with other opposition parties including the Congress, CPM, CPI, VCK, IUML. They have urged Tamil Nadu government to waive off all farmer loans and schedule a special Assembly session, to discuss the farmers' issues.
3. Srinagar Unrest: Fresh Clashes Leave Around 24 Injured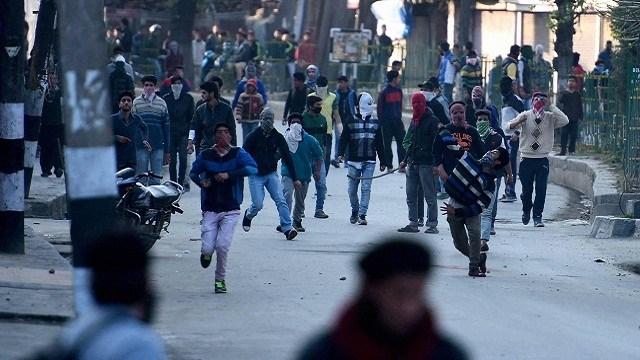 At least 24 people, including 12 security personnel were reported injured after fresh clashed between security forces and students broke out at Srinagar's Sri Pratap Higher Secondary School and College, on Monday. The unrest was triggered on the very first day when educational institutes reopened in the region after being shut for five days owing to violence and protests, last week. A police official said, "Twelve personnel, including three officers, were injured in stone pelting. Some boys involved in stone pelting were caught on the spot and detained by the police. The mob was dispersed, and normalcy was restored in the area".
4. Digvijaya Singh Slams PM Modi Over UID for Cows

After PM Narendra Modi suggested the introduction of Unique Identification Number for tracking for cows and other cattle in order to prevent smuggling across the India-Bangladesh border, Digvijaya Singh, a senior Congress leader, took a direct jibe on the PM by asking questions like who would bear the cost of such operation and whether Muslim animal keepers would be assured safety after this move. While suggesting the move, the Center said, "The UID number will have age, sex, breed, lactation, height, body, horn type, color, tail switch and special marks details of the animal. The Unique Identification Number for a cow and its progeny will be made mandatory across India".
5. Army Canteen Suspends Sale of Patanjali's Amla Juice, Sends Show Cause Notice
The Canteen Stores Department, an entity selling consumer goods to armed forces, suspended the sale of Patanjali's Amla Juice after it failed in a state laboratory test. CSD officials said, "The batch was tested at the Central Food Lab in Kolkata and was declared unfit for consumption. Patanjali has withdrawn amla juice from all army canteens". They further added that all its depots have been asked to make debit notes for the existing stock so that the product can be returned and a show cause notice has also been served on the company.
6. Dinakaran Accepts Meeting With Chandrashekhar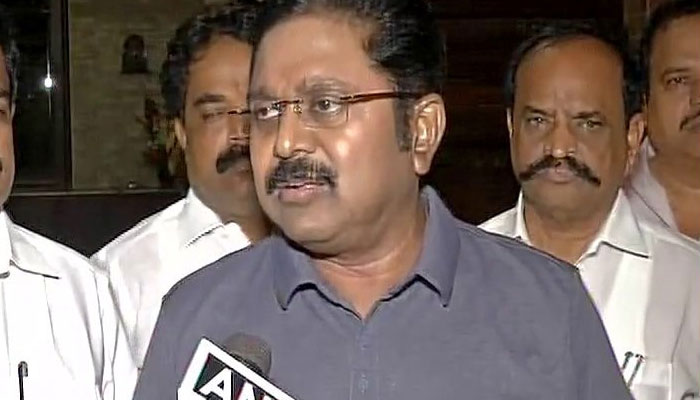 After three days of intense questioning, All India Anna Dravida Munnetra Kazhagam leader T.T.V. Dinakaran has accepted that he met Sukesh Chandrashekhar, who was a middleman in his bribery deal with Election Commission of India. Dinakaran, the nephew of V.K Sasikala, initially refused to have known Sukesh, but later on, accepted that he had met with the alleged middle-man, still denying that he paid any money to him. T.T.V. Dinakaran has been accused of allegedly trying to bribe an Election Commission official in order to retain the 'two-leaves' symbol of the AIADMK for his faction.
7. Market Spurts on RIL Earnings, Rupee Strengthens Against US Dollar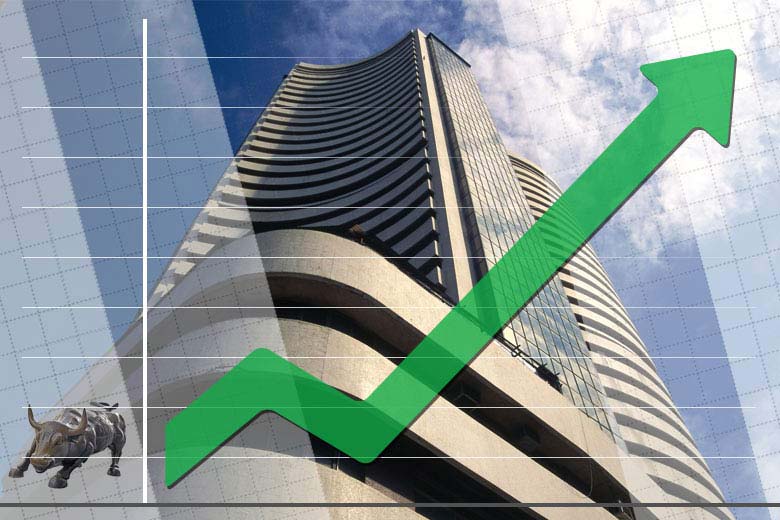 BSE's Benchmark Sensex gained 167.59 points on Reliance Industries' better-than-expected fourth-quarter earnings and strong cues from Asian and European Markets. The 30-share barometer was trading at 29,823.43 on Tuesday morning. NSE's Nifty too gained 44.60 points to trade above the 9200-mark at 9,262.55. Indian Rupee, on the other hand, strengthened by 10 paise against the US Dollar due to increased selling by banks and exporters. The green currency was valued at Rs 64.34 during the early trade on Tuesday.