Yesterday, Donald Trump was named Time's 'Person Of The Year' as he is President-elect of the United States and would soon be the official President of the country. The results came exactly a month after the election and Trump's shocking win. Many were not happy with the election results and the same goes for Time's results too.
While President-elect Donald Trump has won the editor's choice 'Person Of The Year', India's PM Narendra Modi was the official winner of Reader's poll for the same award. Time magazine's 'person of the year' has a long history of being given to Presidential election winners, which is one of the main reasons behind Donald Trump's win.
This is not the first time that Donald Trump was nominated for the award. He has a strong and hateful history with the 'Person of the Year' title, which he never won and did criticise the magazine for their baseless-winner-selection process. He also tweeted about the issue in the most Donald-Trump was possible.
https://twitter.com/realDonaldTrump/status/674587800835092480
https://twitter.com/realDonaldTrump/status/327994231341846528
The winner of the award is a person who has most influenced the news in the current year, the influence can be in a good as well as bad way. However, Twitterati don't seem to be pleased a lot with this results.
Here are some of the funny tweets:
#1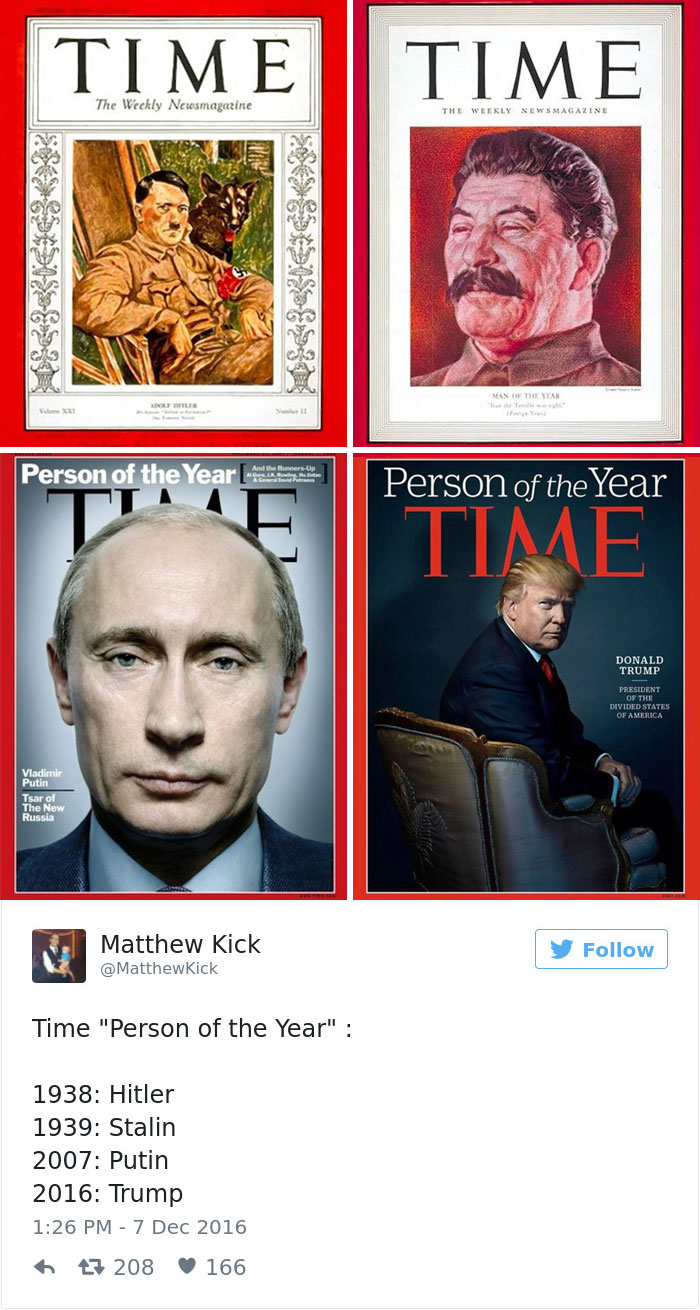 #2
#3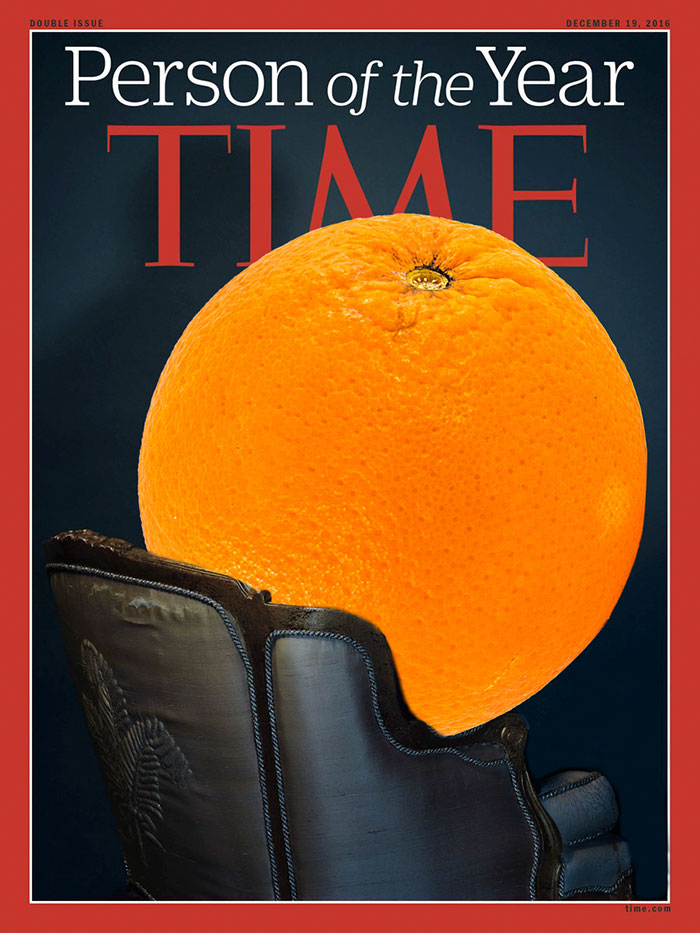 #4
#5
#6
#7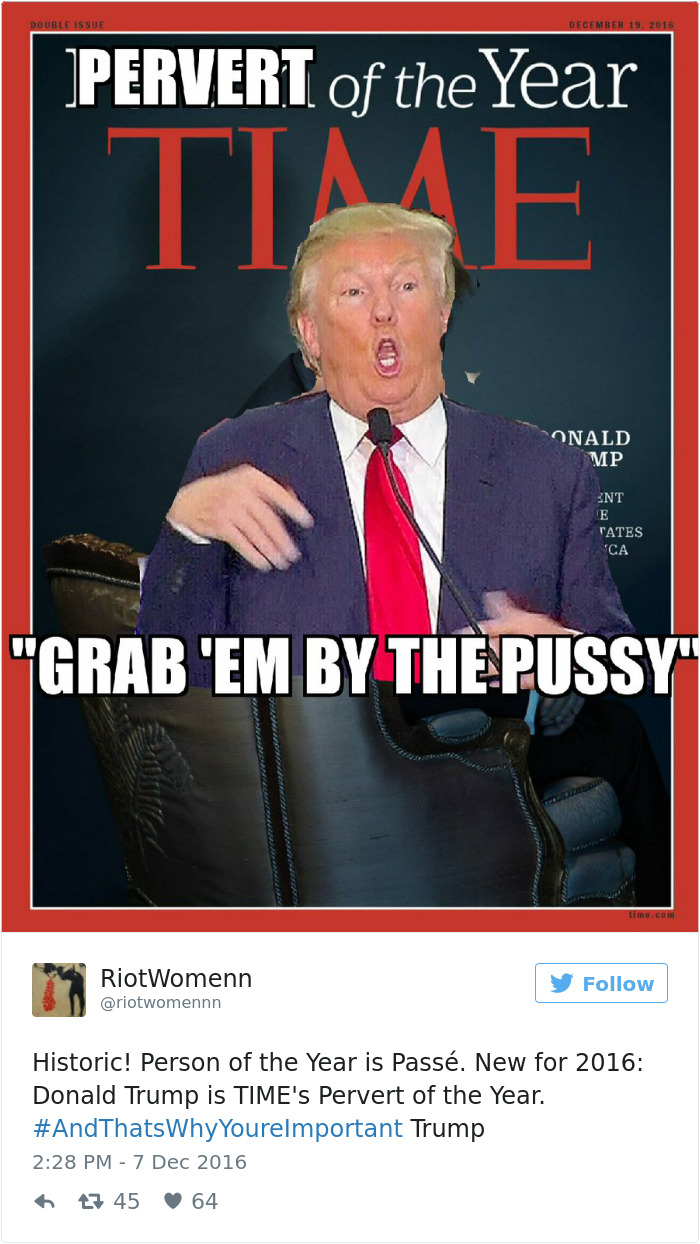 #8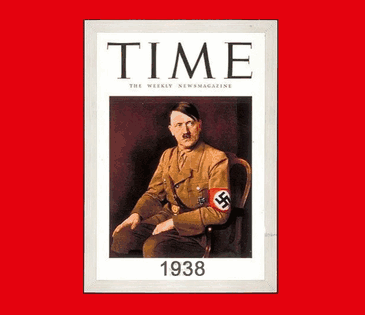 #9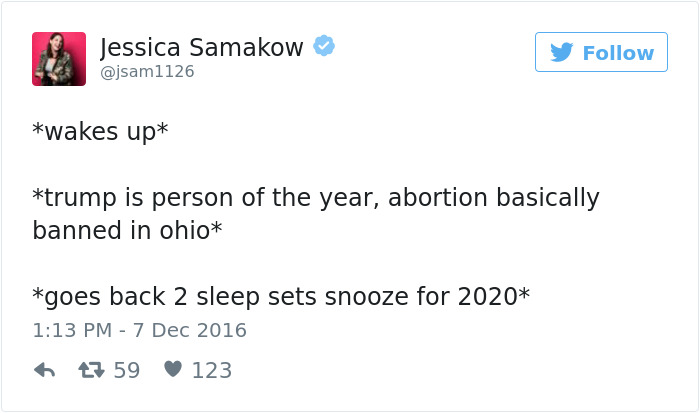 #10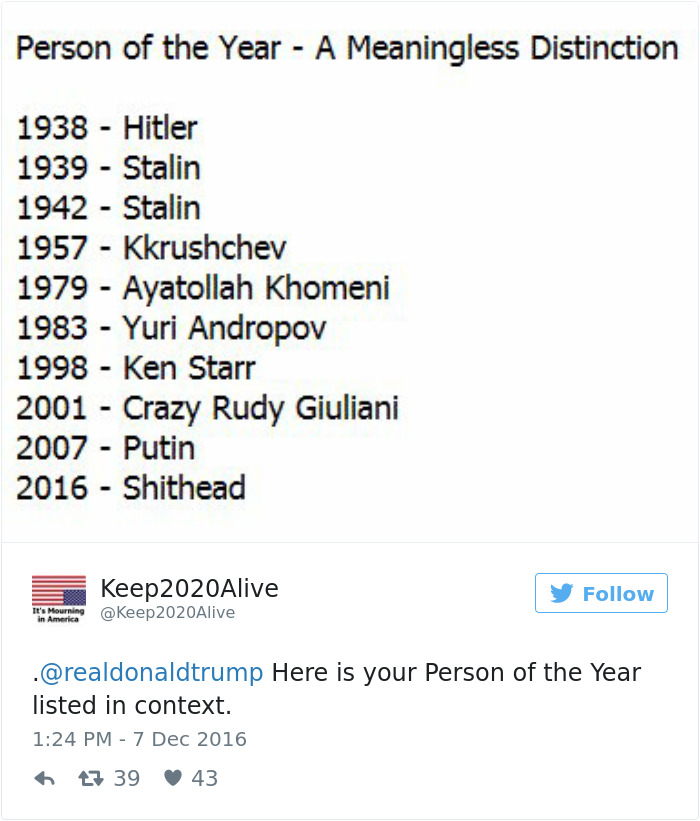 #11
#12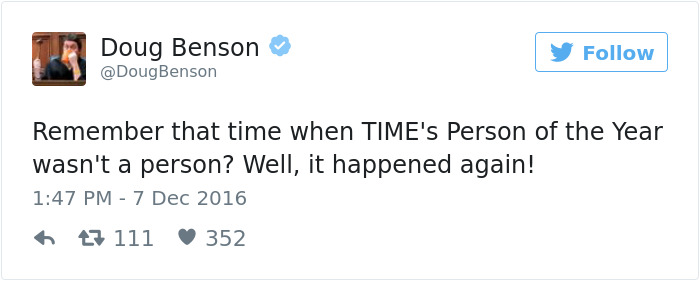 #13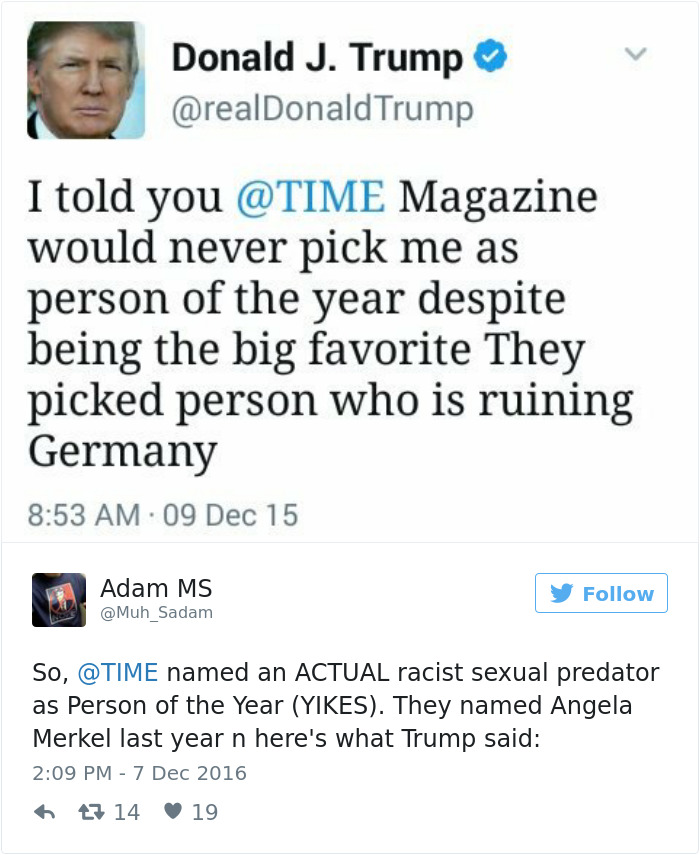 #14
#15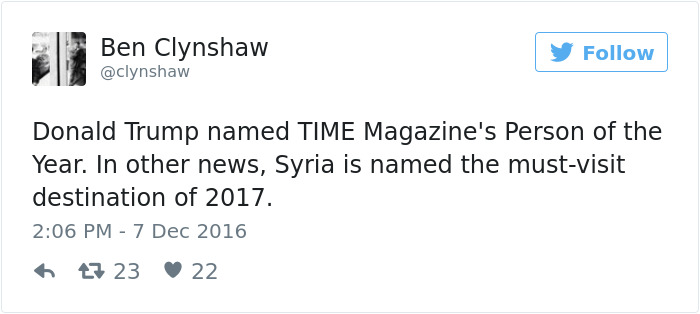 Follow us on Facebook, Twitter and Instagram for more updates. Don't forget to like and share. Do tell us your views in the comment box below.
8 December 2016
Jyotsna Amla