Delhi-O-Delhi!
Ever heard the name of this famous restaurant inside the famous Indian Habitat Centre? You must try it, at least, once. It's a fun place and there's great food and above all, the view of the city that one gets from the rooftop that's just adjacent to a cozy interior is, well, staidly elegant.
It then in some ways, at least, to an extent, pays a tribute to the current state of the national capital of the world's largest democracy.
This, mind you is a city that has much more on offer, than just food courts, greenery, big, wide open roads, shopping malls, Khan Market, Fab India's fabulous outlets, Hauz Khas' inundated graffiti', metro stations that aren't yet spitoons, too many luxurious cars with perhaps as many 'Jugaads' out there and whatnot.
On a more serious note, the state of pollution in a city where one's perhaps wearing fewer face-masks than the images showing Tom Hardy as Bane (from Christopher Nolan's 2012 The Dark Knight Rises) despite knowing how bad the situation is prompting a question.
Have we officially lost it, in Delhi? And this, obviously, has got nothing to do those intending to go impolite on Tinder or anything whatsoever to do with the Aam Aadmi Party.
Anyways, the lighter tonality dealt with, here's something we must seriously come to ponder about.
In a city where we know how bad the general state of air is, with the risk to one's lungs (add to this, the chances of developing respiratory issues) being severest all thanks to a toxic combination of dust particles, contributions from vehicular pollution, crop burning in nearby states, and the appalling- yes this is no sarcasm- state of general hygiene (please Delhi isn't all green and we aren't disrespecting it) being what it is- it's not too hard to understand why everyone is cribbing.
And the cribbing and genuine suffering are not even unfounded.
But hey, think Delhi is the worst?
Think about what Bangkok, the Thai capital- yes where a large part of the world goes for 'business meetings' is going through?
Would you be too surprised if you got to know that there are bleeding noses and blood-shot red eyes there?
Well, here's the truth of the matter and one that has already been covered in various news portals for the sheer seriousness of the issue. All thanks to thick smog and choking air pollution, the health of many an individual has already begun to experience woes.
A report published on NDTV covered the following that clearly explains how bad the situation in Bangkok is:
Hazardous dust particles known as PM 2.5 have exceeded the safe level in 41 areas around the capital, according to the Department of Pollution Control. PM 2.5 is a mixture of liquid droplets and solid particles that can include dust, soot, and smoke, one of the main measures of the Air Quality Index (AQI).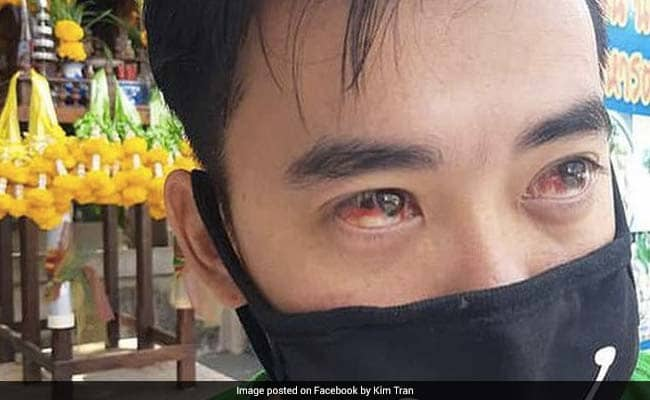 And obviously, in an age where social media is mobilizing opinion like no one else' business, it's not too surprising to note that pollution-related hashtags are already trending on blogging platforms and other social communication platforms in Thailand.
So all said and done, it doesn't really help to simply remain inane about pollution- a real killer- when what we all can do is to stop contributing to it in our own tiny ways.
And since the scene in the land of the Buddha- well, Thailand is also about Buddha than just bars and commercial development, right- isn't that great anyways, maybe we can learn a thing or two about the woes there and learn here in Delhi. And by that, one would mean abstaining from adding to the misery to an already miserable situation in the National Capital Region.
So can we please start taking care of ourselves Delhi-ites and also, stop dirtying what is still, a darn fine city, not only because it has 'posh' shopping malls.