A man fears crime and the power that comes with it, however, the money that comes with it is often romanticized by everyone. After all, the world wants too many things and most of them can only be achieved with money. While some work hard for it, others take a shortcut to it and on their way commit some big and disastrous crimes.
Some get caught, others cash in millions of dollars on their crime journey and start being known for more than just their crimes.
This piece is about the latter. These criminals were/are living the life of a criminal and along the way they're able to amass colossal fortunes. Yet, no matter how much money they had, they eventually got caught and died.
Here are 10 of the richest criminals of all time.
1. PABLO EMILIO ESCOBAR: $30 BILLION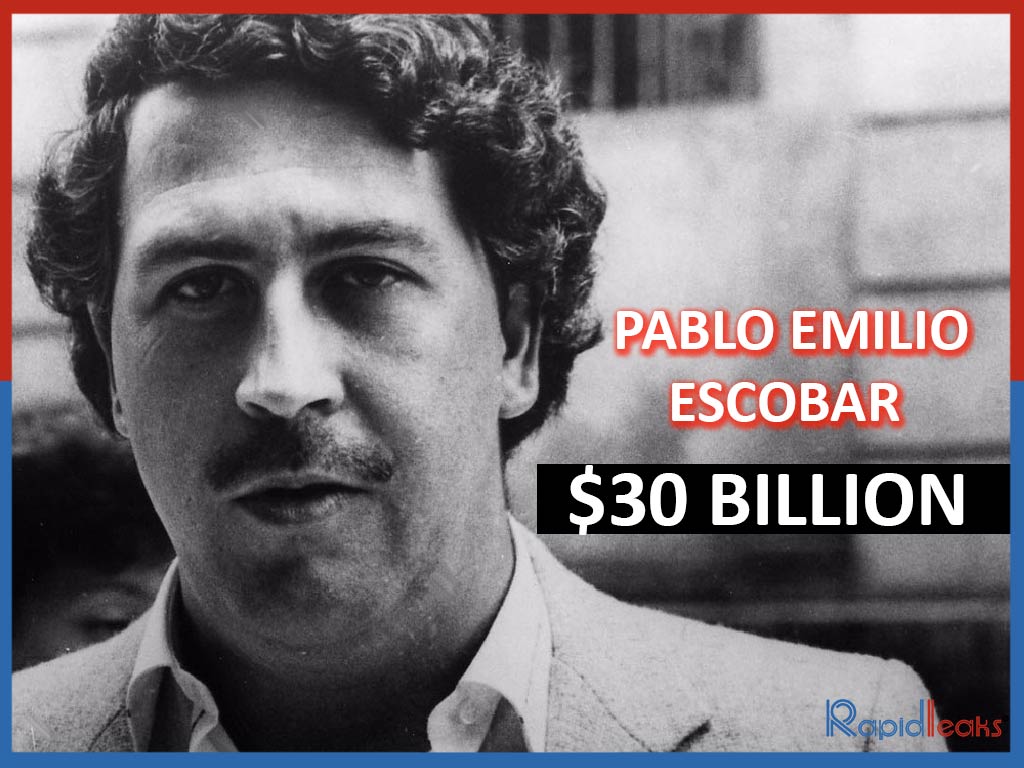 Pablo Escobar in the 80s was considered one of the most dangerous criminals in the world, he was also the 7th richest man in the world. Head of the Medellín cartel delt in drug trafficking and he was a big man in Columbia until he shot dead in 1993.
2. AL CAPONE: $100 MILLION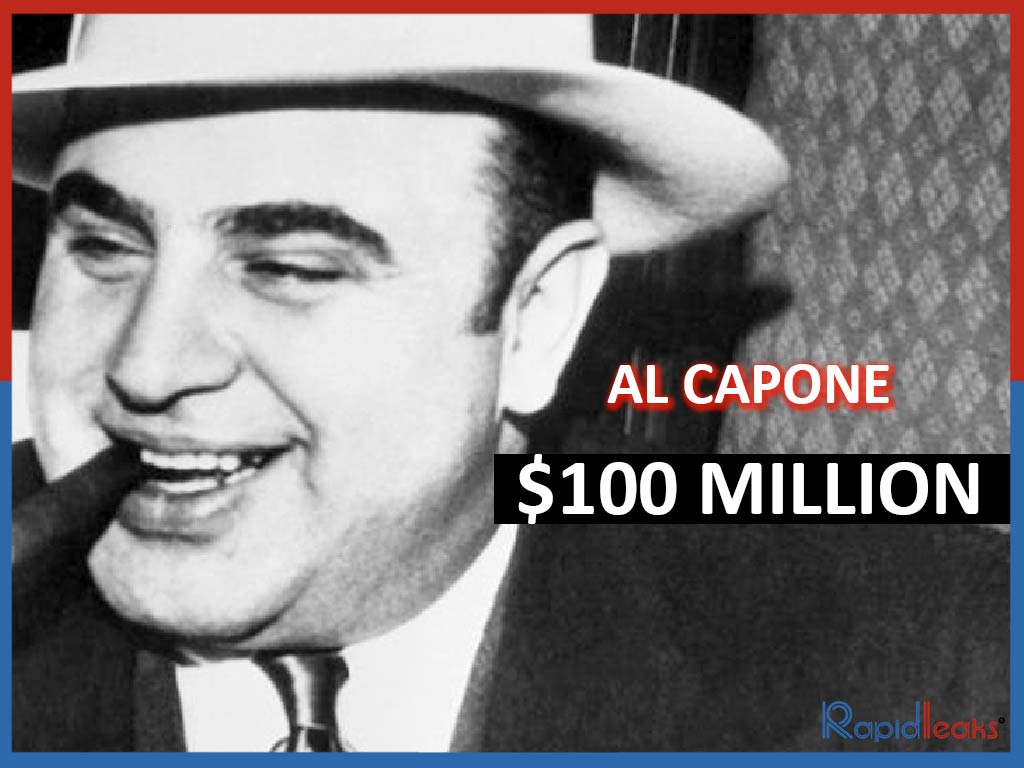 Al Capone was one of the most notorious and also the richest criminals of all time. He made a huge fortune in bootleg alcohol during the prohibition era of the 1920s. His name had a power significant in every underground cafe and bar in America. Arrested in 1932, Capone served 11 years in Alcatraz and later died.
3. FRANK LUCAS: $52 MILLION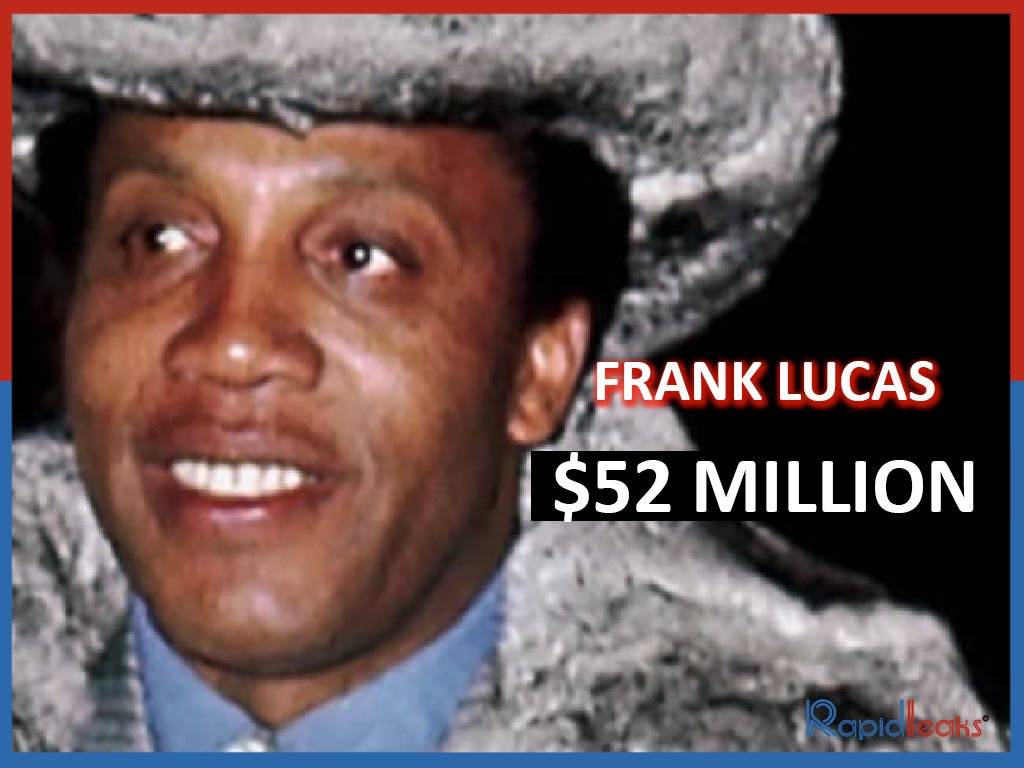 Frank Lucas was most significant from the end of the 60s to the middle of the 70s and so was his stature among the masses. It was in his most glorious days, Lucas was able to cash in almost $1 million a day. All the money came from dealing heroin during the Vietnam war days. He was such a wicked criminal that he used to smuggle drugs inside the coffins of soldiers killed in the combat all through his contacts in the US army.
4. AMADO CARILLO FUENTES: $25 BILLION
Fuentes was also known as "The Lord Of The Skies" (El Señor de los cielos). He trafficked tons of drugs from Colombia and Mexico to the US and that's how he became one of the richest criminals of all time. However, no one ever knew Fuentes would have died the way he died. His end came during a cosmetic surgery procedure in an attempt to change his appearance.
5. BERNARD MADOFF: $820 MILLION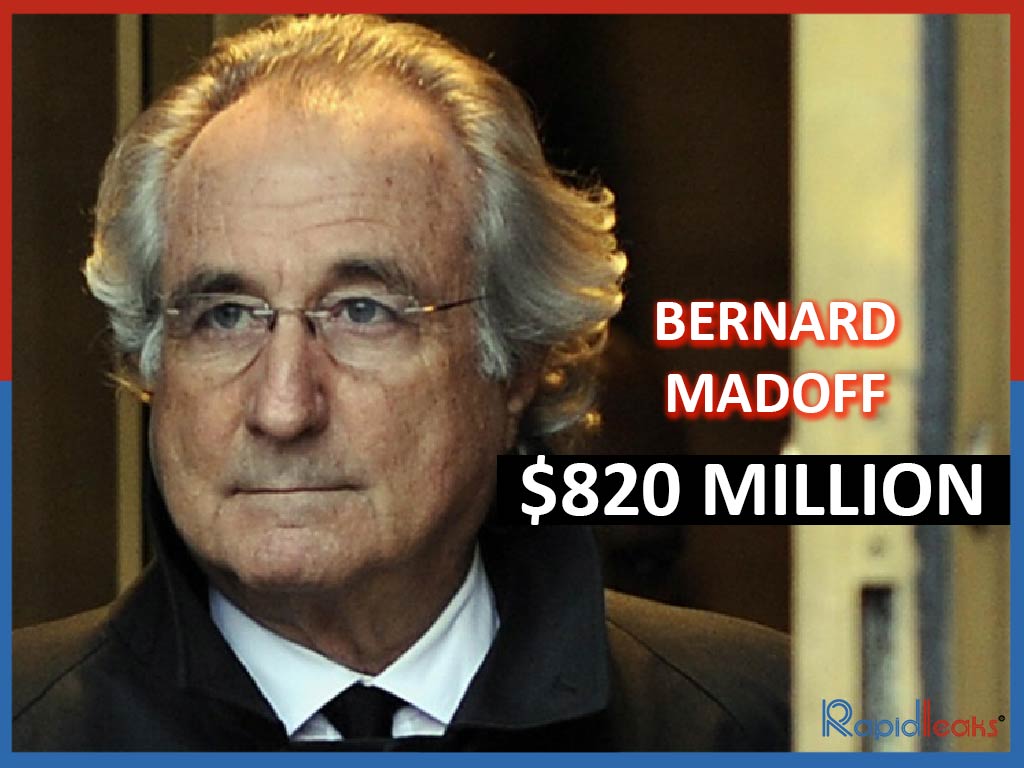 Madoff is one the richest criminals of all time still living in the prisons of America. He cheated thousands of investors through a Ponzi scheme and he eventually got arrested for it. In 2009, he was sentenced to 150 years in prison for extorting $60 billion from his clients.
6. VIKTOR BOUT: AROUND $6 BILLION
Bout had a very interesting nickname – "The Merchant Of Death" – derived from his work with arms. He is one of the world's biggest arms dealer, currently serving a 25-year long prison sentence in the US. However, Bout didn't come from a lineage of crime, he was an ex-officer in the Soviet Air Force who sold arms in all four corners of the world after the fall of the Berlin wall.
7. ALLEN STANFORD: ALMOST $2 BILLION
Stanford is not one of the usual criminals you came across on the list. He was one of America's billionaires who eventually got caught in 2012 for a $7-billion fraud, money laundering and obstruction of justice.
8. DENNIS KOZLOWSKI: $600 MILLION
It almost seems as if criminals no more mean the people who kill or work in drugs or arms business, sometimes they're some of the biggest and most influential businessmen. This ex-CEO of industrial conglomerate Tyco received a 25-year prison sentence for embezzling hundreds of millions of dollars from the company to support his lavish lifestyle and expenses.
9. EL CHAPO: $1 BILLION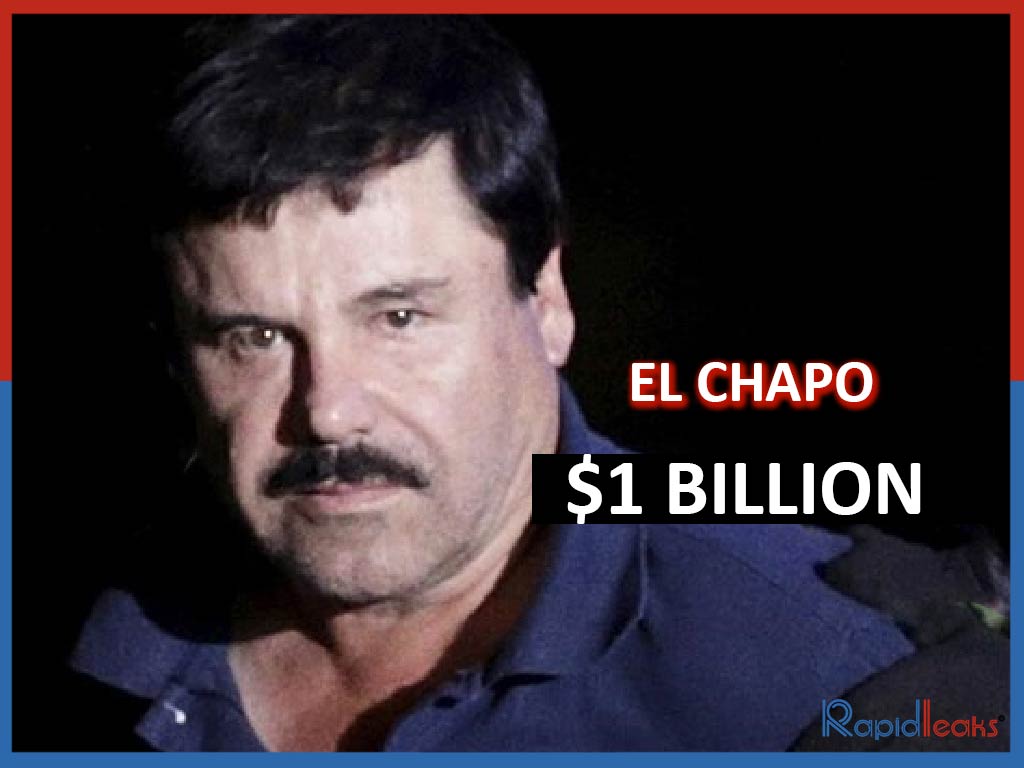 El Chapo, a.k.a Joaquín Guzmán Loera is the former head of the Sinaloa Cartel and also one of the biggest drug traffickers of all time. Constantly compared with Pablo Escobar for being the ultimate drug lord of the world, he another one of the richest criminals of all time. While Escobar lost his life in 1993, Chapo is still alive spending his days in a US jail.
10. DAWOOD IBRAHIM: FORTUNE ESTIMATED TO BE 10 TIMES GREATER THAN OSAMA BIN LADEN'S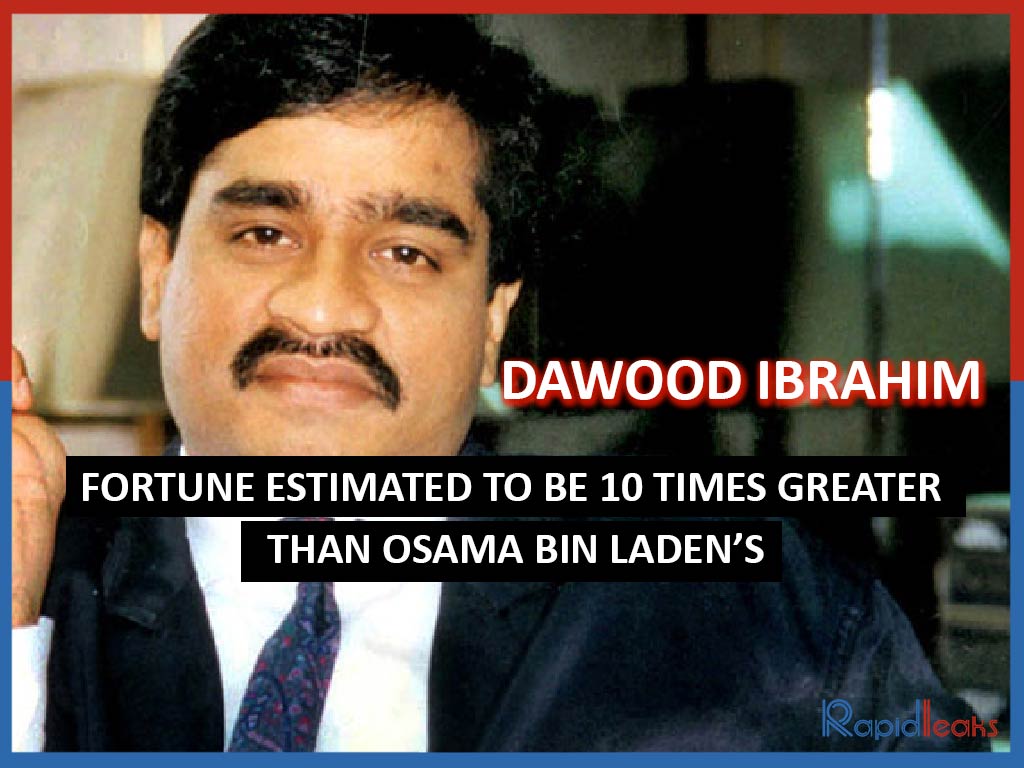 Dawood is considered to be one of the most deadly and richest criminals in the world and is currently wanted by the Interpol. His name is enough to send chills down any Indians spine. Currently, the man controls 75% of the world's heroin trafficking and also has various other businesses that include gold, diamonds and even real estate.
These richest criminals of all time have some of the most gleaming fortunes in the world and while some of them are dead now, they indeed are notoriously famous for all the crimes they did in their lives.
Jyotsna Amla