Indian Prime Minister Narendra Modi arrived in Uzbekistan's capital Tashkent to attend the two-day Shanghai Cooperation Organisation (SCO) summit on Thursday. This summit will aim to expand India's engagement with the China in the terms of security, defence and energy.
Modi was received by Uzbekistan's Prime Minister Shavkat Miromonovich Mirziyoyev at the Tashkent international airport. The two-day summit begins today and the Shanghai Cooperation Organisation (SCO) will start the process of India's accession to the grouping as a full-fledged member.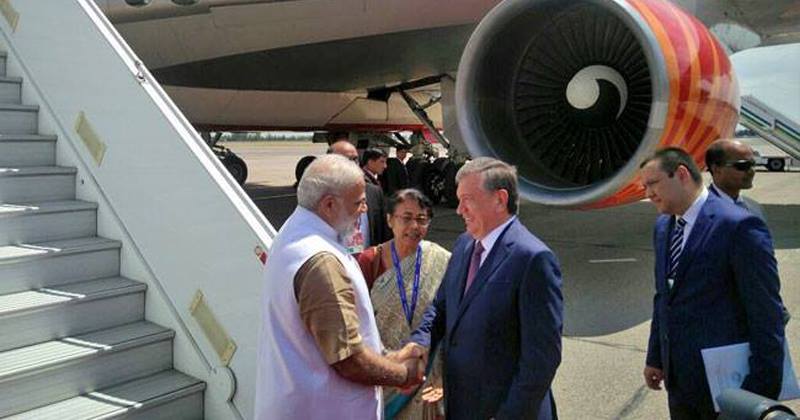 Modi will also meet Chinese President Xi Jinping later in the day, during this meeting Modi agenda will be to seek China's support for India's membership of the Nuclear Suppliers Group (NSG).
China has already given clear indications of its opposition to India's bid for NSG and China already stated that parties are yet to see eye-to-eye on this issue.
Modi's visit to Tashkent will play a constructive role in the discussions and he already said that he is looking forward to the fruitful outcome from its engagement at the SCO summit.
India's entry into Shanghai Cooperation Organisation  as a full member will earn it an opportunity to extend cooperation with member countries in areas of defence, security and counter-terrorism.
Follow us on Facebook, Twitter and Instagram for more updates. Don't forget to like and share. Do tell us your views in the comment box below.
23 June 2016
Avni S. Singh