The life of a wildlife researcher can never be easy. It's always riddled with lots of complications and uncertainties. In fact, truth be told, it could be said that there are the normal human beings on the one hand. And then wildlife researchers on the other. There are immense patience and hard work that's required- a pre-mandate before entering the sphere. And then, when once in it, there's always a danger that lurks in the background- on most occasions, unbeknownst to the individual. It's the encounter of man versus wild, after all.
Among one such daring individual involved in the sphere of wildlife research is Amber Kornak. A noted bear researcher, Amber Kornak has been studying the behaviour, life and, lifestyle of bears for quite some time. And her life is an unruly adventure of sorts- truthfully speaking. In fact, it's so adventurous that recently, it landed her on near-deathbed. Having spent a long time amid grizzlies in the wild forests of Idaho and Montana, Amber Kornak is a confident young woman who barely escaped a fatal mauling by a bear.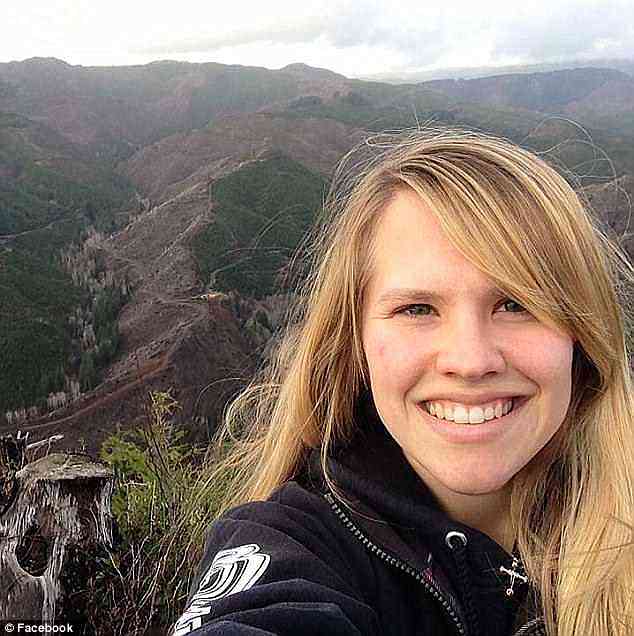 The attack, a near life-changing event occurred back on May 17. This is the time when Amber was spending her usual time in the wild, studying wild bears. In her own exact words, "the bear and me spooked each other." Widely known to be a bit temperamental when compared to the other animals in the wild, the bear can cause irreparable damage to a human being.
The incident occurred when Amber was involved in a research she was doing for the US Fish and Wildlife Service. At this time, she was working in the Cabinet Mountains- that are a part of the Rocky Mountains of Montana and Idaho. Coming in sudden contact with the bear, that the girl had absolutely no idea about, the wild animal sunk his teeth into her skull. To be honest, to merely narrate the incident or read it, causes goosebumps. It's scary beyond description.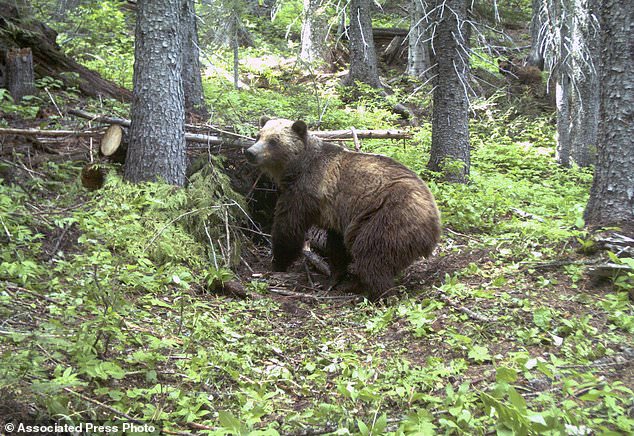 The girl who was conducting research that involved collecting bear hair samples for a genetic study said it was sudden when she came in contact with a full-blown 12 feet massive grizzly. It's both sad and strange that neither of the two- Amber and the bear- were aware of one another's presence. But this may have been possible due to the sound of the flowing water, the usual buzz about in the wild.
In that moment- one marred by a massive threat, a literal life-and-death saga- saw the bear completely overpower the girl. For obvious reasons too. One the one hand is a massively dangerous bear and on the other, a simple normal, incredibly under-powered girl. Surely, there was going to be no match whatsoever. And just when all hope for a survival seemed out of question, something remarkable happened.
Thankfully, there was something around Amber Kornak that saved her life. She would find a bear spray around her and that would come right at the last minute to act as the bear-deterrent. Thankfully, in due time, Amber would spray it all over the menacing bear as it would turn away, but by that time she would be gasping for breath.
Kornak checked the trail to make sure the bear was really gone, then started walking.
But the entire story about this brave wildlife researcher doesn't end here. In fact, it gains an enterprising, interesting turn from here on.
At a time where the girl, battling for life on deathbed should've ideally called off the research and would've desired to take her time out to recuperate before even thinking of what to do in future, Amber surprised everyone. In sharing that the bear attack had only strengthened her will to become a wildlife manager further, it doesn't seem that Amber's going to leave a stone unturned in achieving her dream.
These aren't words of pure ambition. These point to a person's endeavour smouldered in fire and drenched in pure grit and character. It's fascinating to think how brave the wildlife researchers today are. With a skull left half cracked open, her back and arm clawed, blood everywhere, Amber was at that time, two miles from her truck. How early would she have been able to resuscitate herself and importantly- just how on earth would she have managed the courage to drive all the way to get her some help?
While her friends maintain that what lies ahead of Amber is a long walk to recovery, her desire to continue in the profession and leave all worries behind is simply brilliant and worth, raving about.