First things, first! And it's facts that are needed. The weekly average number of deaths in South Africa due to COVID 19 cases are 61. Not a small number- right? A day earlier, i.e., April 26, 2021- the total number of deaths in the country stood at 38. Interestingly though there have been nearly as many recoveries as there have been COVID 19 cases in South Africa. The figure points to an excess of 1.5 million. But where it comes to the total fatalities due to the Coronavirus, then South Africa puts forth a telling figure with nearly 54, 200 deaths (approximately).
It must be noted in no uncertain terms that, at present, South Africa boasts of the highest number of COVID 19 cases across the African continent. If you weren't quite struck by this figure then here's something that may offer a perspective.
No fewer than five countries boast of a larger population than South Africa's Rainbow nation, these being- Nigeria, Ethiopia, Egypt, Democratic Republic of Congo as well as Tanzania. Yet, it's South Africa that's reeling with most number of COVID 19 cases!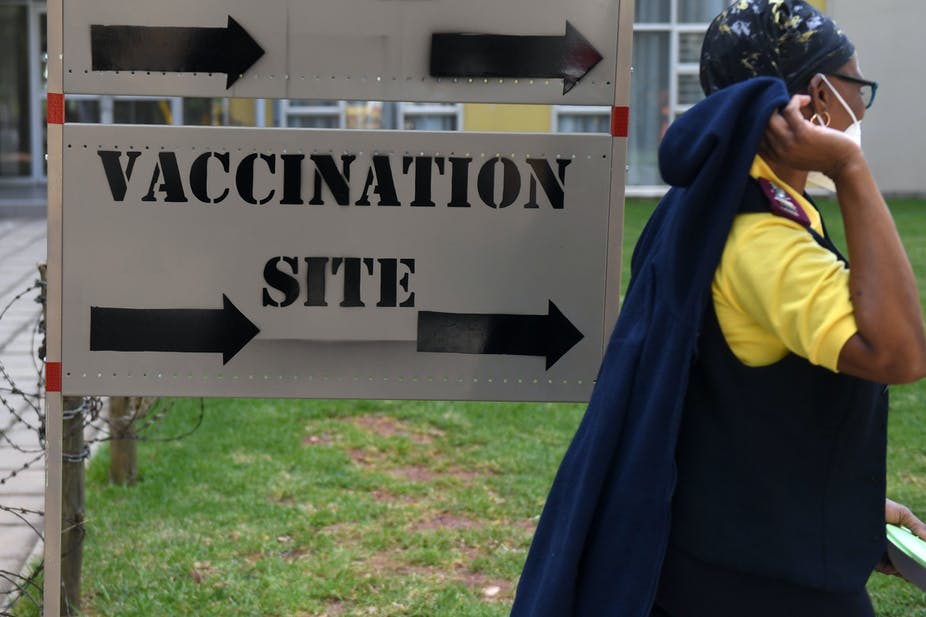 But it's one thing to experience a pandemic and something quite other to evidence its impact. The one that's evident on empty streets, absolutely alienated cafeterias, shopping centres, malls and other places of public interest. Moreover, the healthcare facilities whether you speak of a Pretoria, Cape Town or Jo'burg seem to be clearly overburdened.
Fortunately, the country isn't strangulated by the severity of trouble being faced by countries like India, that's embracing a dearth of oxygen cylinders.
That being said, trouble came with the vaccination program involving the much-approved and widely-anticipated Johnson and Johnson vaccine. For it was with much vigour and hope that the healthcare workers got enrolled in the J&J vaccination trial during February, an aspect of truth that would soon turn sour providing disillusionment.
So what paved the way for frustration?
The country's rollout of the vaccine (now approved and in circulation) is slower than what was anticipated.
Here are some worrying numbers:
As on date, no more than 2,93,000 South Africans have received their vaccine jab, which fundamentally is only a fraction of around 1.25 million healthcare workers who stand first in the line!
South Africa, it must be duly noted, had prepared itself to touch a rather ambitious target pertaining to the rollout the vaccines. It backed itself to vaccinate no fewer than 67 percent of its population with the J&J vaccine by end-2021. But now, it seems this target is rather far-fetched.
Though there's also a new rollout plan that promises to vaccinate around 1.5 million- another ambitious number- by end of May, 2021. But the key question remains- what are the reasons that have led to hiccups in the implementation of the vaccination plans?
It's evidently clear that South Africa was a bit late in joining the global bandwagon where it came to acquiring the right vaccine for its populace.
Constant, if not unplanned delays in the vaccine rollout plan have only exacerbated the problems of a country that already suffers from global health inequality.
There have also been uncertainties around the side-effects, thus issues with the efficacy of the vaccines procured.
None of the above ensured that South Africa got off to a flying start as far as the roll out of its vaccination plan was concerned.
Also Read: Universities In South Africa Told To Embrace COVID 19 Restrictions For No Shorter Than A Year!
According to The Conversation.com, "At the current vaccination pace it will take over a decade for South Africa to reach herd immunity, with many lives lost along the way."
But here's the critical part-
The South African government needs to shift gear on a number of fronts.
It needs to make vaccine procurement a budget priority and procure more vaccines.
Secondly, it needs to clarify urgently what the requirements are for the involvement of private medical providers in the vaccine rollout. It also needs to expand the number of platforms (such as local clinics, GP practices, pharmacies, and private and state facilities) on which the vaccines are rolled out.