Quick to retort with angry eyes, lambasting the French with heavy sighs,
Had he been there, it could be said for certain, Calmus would've had a thing or two to say, albeit as an Outsider to both sides!
The current mood between France and that of Algeria is one accompanied by tensity and a bit of harshness. Nothing's quite right between two countries, one that at a certain point in time, was a colony, and the other, the creator of that colony.
A warm handshake, a diplomatic stand-off, a friendly hug, none of these accompany the current ties between France and Algeria where both stand. What does, however, is a sense of acrimony or friction.
No! No air base in Algeria has been bombed by the French. France isn't making any new conquests in Algeria much like days of the colonial past. Then what's happened that Algeria is fuming and France is at the receiving end of things?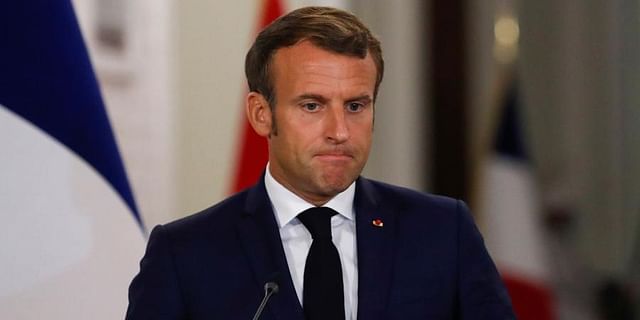 Things, as a matter of fact, have taken a turn toward the dramatic, so much so that Algeria has recalled its ambassador to France. But is this a random act of harshness or is there some theory or history attached to it?
As a matter of fact, the Algerians have accused the French of starting a genocide in their country in the past. So why then, have things worsened all of a sudden? Wasn't the genocide- horrible and unpardonable that is, would have been- in the past?
Moreover, are the ministers serving on either ends of the episode or their family members directly involved in the ruckus or what would've been a bloodied saga.
No, right?
What now then?
Where the recent reports stand then the third-largest economy in the MENA region (Middle East, North Africa) has been upset about the sudden decision made by France in slashing the visas issued to the North Africans.
But, is that all or is there more?
Where it stands at the moment then there are quite a few expelled migrants that the governments are refusing to take back. Moreover, France has expelled a lot many migrants from Middle East-North Africa region. All of this has only worsened the matter that does need a diplomatic intervention, at least, at some point in time.
So what happens now and where does one go to from here? What next is bound to happen between France and Algeria in the now?
Also Read: Naftali Bennett: Iran Has Crossed All Nuclear Red Lines! Fine! And How's Israel Doing On Nuclear Power?
Here's a quick snippet published in the New Indian Express of India about the recent episode that perhaps could've been avoided:
The immediate recall of Algeria's ambassador from France for "consultations" was announced Saturday evening in a statement from the Algerian presidency.
The statement said the recall was motivated by recent comments about Algeria that were attributed to Macron.
The comments amounted to "inadmissible interference" in Algeria's affairs and were "an intolerable affront" to Algerians who died fighting French colonialism, the Algerian presidency said.
"The crimes of colonial France in Algeria are innumerable and fit the strictest definitions of genocide," its statement alleged.
The above told, will Macron own up to his comments allegedly made toward Algeria or will we see a suspension of all ties between the two nations in the near present?